How to Accept Collab Invite from Instagram Users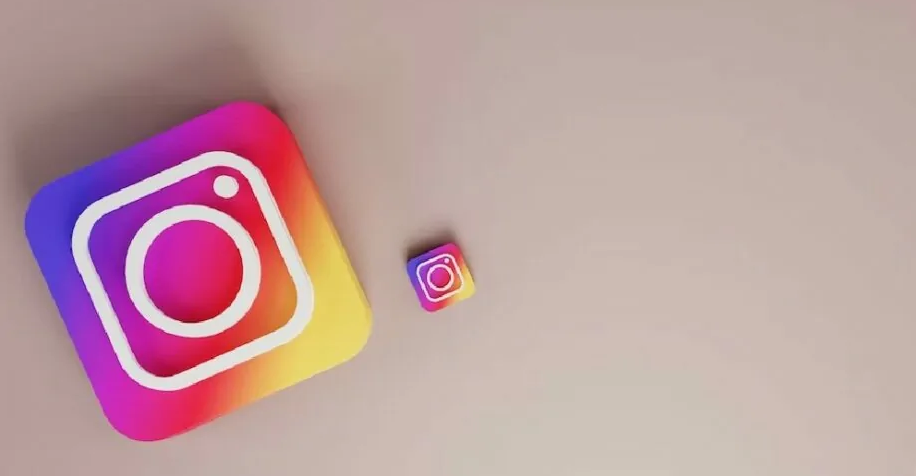 With the launch of its new "Collab" function, Instagram is making it significantly simpler for users to work together on posts. Because of this functionality, you are able to easily collaborate with other producers on the site (or even with your friends) in order to share feed posts and Reels with the followers of both of your accounts. Instagram Collab is an innovative new feature on the site that facilitates collaborative work. You are able to include a collaborator in both your feed posts and Reels when you use Instagram Collab. You are only allowed to add one contributor to your content; any further collaborators will be removed. This post will walk you through the process of accepting a collaboration invite sent to you by another Instagram user. So let's get started:
Read Also: How to Share a Post to your Instagram Story on Android or iOS
How to Accept Collab Invite from Instagram Users
1. A notification will be sent to the second user shortly after the first user writes a collaborative post, strongly asking them to accept the request to collaborate.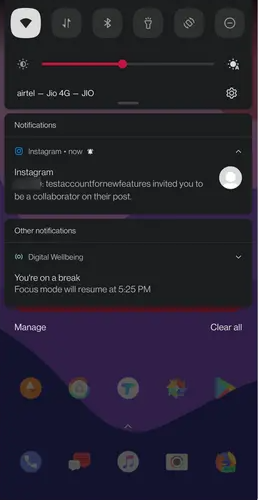 2. Request that the collaborator check their Instagram direct messages and click the "View Invite" button.
3. You will be taken to the post that the other creator has just uploaded on Instagram at this time. To accept or deny a request for collaboration, select the "Review" option located in the bottom-right corner of the screen.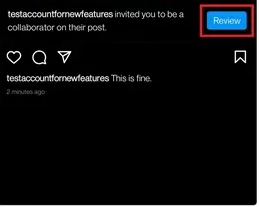 4. If you accept a request to work together on an Instagram post and then go ahead and accept it, the post will appear on your profile and be shared with your followers.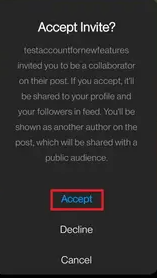 5. When you accept the offer to collaborate, your username will be displayed next to the person who initially authored the article, as demonstrated in the following example. This feature can represent the next stage of development in terms of product releases, photoshoots, and brand collaborations.
FAQs
Why am i not able to accept collab request on Instagram?
The Instagram app has been updated.
Due to the fact that Instagram collaborations are a relatively new feature, the app version that you are using could not support it. You may check to see if there is an upcoming update for the Instagram app by going to the Google Play Store and searching for it there. Simply install the most recent version of Instagram by selecting the 'Update' icon from the menu.
Where do collaboration requests go on Instagram?
As soon as you select "Share," the collaborator in question will receive a notification inviting them to participate in the Instagram Collab. As soon as it is finished, the post will display on their profile, and you will begin to accumulate views, likes, and shares collectively. Your direct messages (DMs) will contain a request to work together if someone has expressed interest in doing so.
Can you invite collaborator if you're private?
If you have a private account and you submit something into the collaboration, users who follow the collaboration but do not follow you will still be able to see your contribution. Consider the following scenario: you have a private Instagram account and want to form a collaboration with another user.
How many times can you invite collaborator on Instagram?
When you create a post using Instagram Collab, you may invite as many people as you like to work on it. You are only allowed to tag or work with a maximum of twenty different accounts at any given time.
How many followers do you need to collab on Instagram?
If you don't have at least 2,000 to 2,500 people following you in your community, most brands won't even consider you an influencer, let alone a micro-influencer. If you want to work with businesses on Instagram as an influencer, we suggest that you work on growing your audience before approaching brands. This will give you more credibility when approaching brands.