How to Access Facebook on Your Roku Device

If you have a Roku Streaming Device, you can watch content from online streaming services like Netflix, YouTube, Amazon Prime Video, and others on your television instead of having to use your computer. Despite having access to a large number of applications, the mobile device does not have an application that enables users to access social media platforms such as Facebook or Instagram.
In the next part of this article, you will learn how to use a Roku streaming device to access Facebook. This information can be found in the following section. Let's figure out how to get ourselves out of this predicament without further ado, shall we?
Read Also: How to Add Univision on Your Roku
How to Access Facebook on Your Roku Device
With Screen Mirroring?
Screen mirroring is the quickest and easiest method for accessing Facebook on a Roku device. Mirroring the screen of your smartphone or tablet allows you to view content from your Facebook profile or feed on your home television. The actions that need to be completed by you are outlined below.
1. Download the Facebook app as the first step. Establish your Roku streaming device and ensure that it is connected to the HDMI port on your television.
2. After your Roku device has been powered up, the next step is to connect it to the internet. Keep in mind that your mobile phone or tablet, in addition to the Roku box, needs to be connected to the same WiFi network.
3. Navigate to the home screen of the Roku by clicking the home button located on the remote control for the Roku.
4. From the home menu, navigate to the settings option, and from there, select the system option.
5. Select the screen mirroring option, and then, depending on your preferences, either select the "Prompt" button or the "Always Allow" button.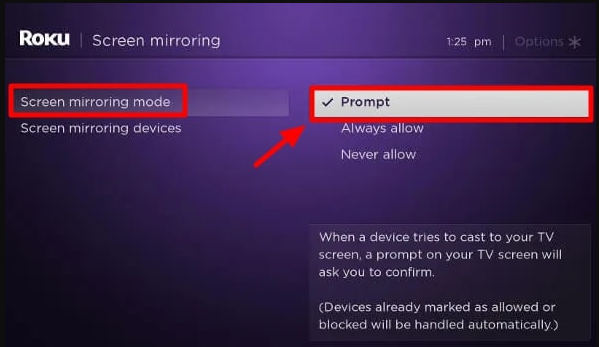 6. After it has finished scanning the surrounding devices, it will show the name of your device shown on the screen. Simply select your device by clicking on its name.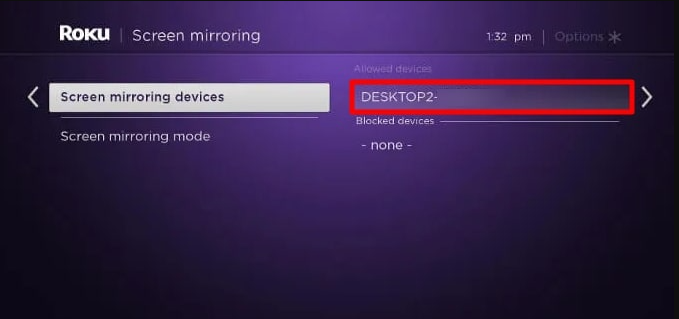 7. Now, open the Facebook app that's been downloaded to your mobile device. You can now use Facebook on your television if you have the latest version.
FAQs
Where Is the Facebook App That Was Supposed to Be on Roku?
Once upon a time, you could view Facebook on a TV by downloading an application for Facebook onto your Roku streaming device. This allowed you to view Facebook on your television. It is currently not possible to access Facebook or Facebook Live through a Roku streaming device because that app is no longer available and nothing has been developed to take its place.
What content can I mirror from my Android device to my Roku streaming player?
In contrast to casting content, mirroring content allows you to view anything that is currently displayed on the screen of your device on your Roku. When you are unable to cast from an app, you can use the mirroring feature instead. This essentially indicates that you are able to mirror any content on your Android device to your Roku streaming player.