How to Appear Offline on Instagram
One may declare that social media is the master of the universe without a shadow of a doubt. Scrolling through our feeds and reading the postings has become something that the majority of us are required to do. A prime example of this type of attractive programme is Instagram, which now sits atop the list of most downloaded apps. It is a safe bet that this software is the most effective means of passing the time. You can use the fantastic function that Instagram provides to make it appear as though you are offline if you want to broadcast feeds on the platform without your friends and family noticing that you are doing it.
Your followers will be able to check on the length of time since you were last active using the Activity Status function. When individuals start texting you based on the fact that they saw your online status, you could find it annoying at times. You can solve this problem by turning off your online status in your account settings. Turning off activity status could take up to a minute or two of your time.
Read Also: How to Turn Off Seen on Instagram
How to Appear Offline on Instagram (Android or iPhone)
1. After you have completed the process of unlocking your mobile device, check to see if it is successfully connected to either a Wi-Fi network or mobile data.
2. After you have launched the Instagram app, you will need to sign in using the username and password that are connected to your Instagram account.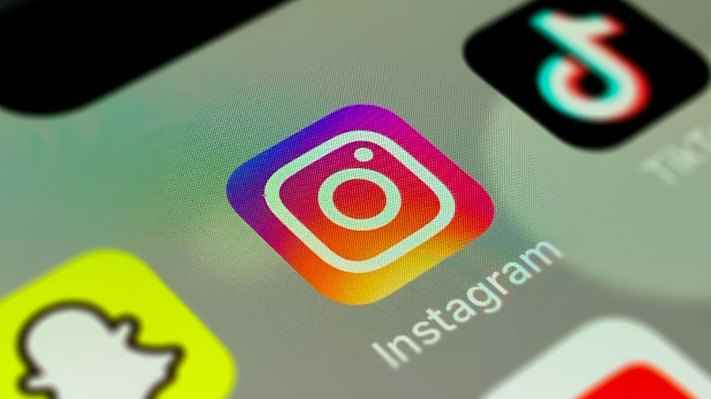 3. To access your profile, navigate to the page that lists your information and click the icon that resembles a hamburger with three parallel lines in between the buns.
4. At this point, choose the Settings menu item from the available options.
5. On the following page, select the Privacy option from the drop-down menu that has appeared.
6. Once you've identified the link by scrolling down, all you need to do is click on it to access the Activity Status.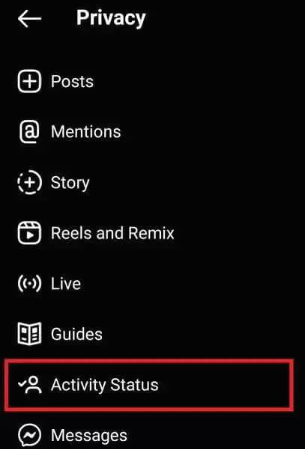 7. After that, to make it seem as though you are not active on Instagram, toggle the Show Activity Status setting. This will give the impression that you are not using Instagram.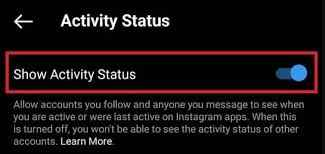 Be aware that if you decide to disable the activity status, you will no longer be able to access the activity statuses of other users. This will prevent you from accidentally viewing inappropriate content.
How to Appear Offline on Instagram (PC)
1. Open a web browser on your computer and log in to your Instagram account.
2. Simply select the Settings menu by clicking the icon that looks like a profile.
3. Select "Privacy and Security" from the menu on the left side of the screen.
4. In the section titled Activity Status, de-select the checkbox next to the item that says Show Activity Status.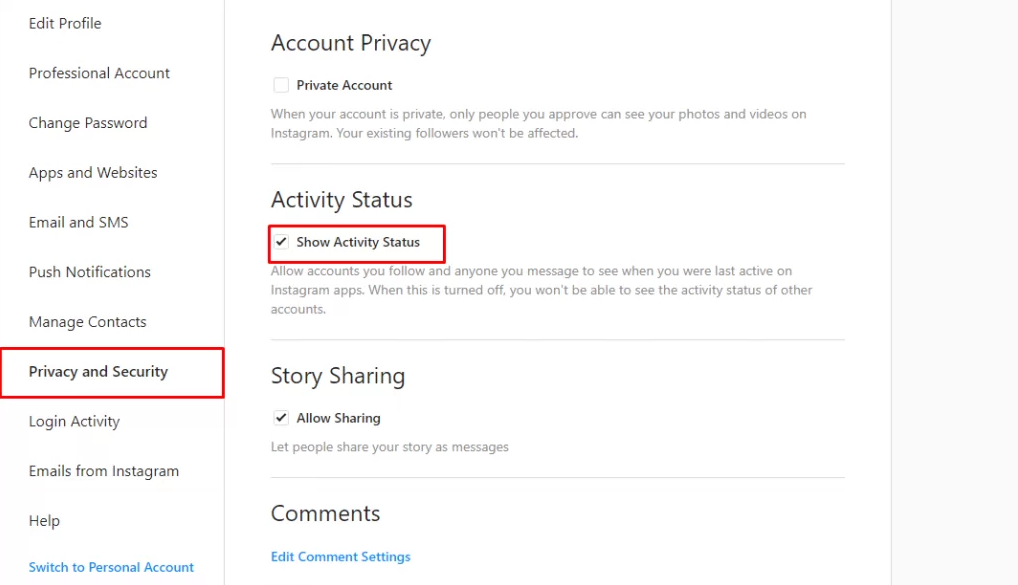 Instagram is loaded with a tonne of incredible features, such as a disappear mode, an activity status, and many more. They are working hard to accommodate the requirements of everyone. You can disable your activity status on Instagram if you want to remain private while having a large number of followers. Then you can watch videos on Instagram without being interrupted.
Video