How to Backup your Bookmarks in Google Chrome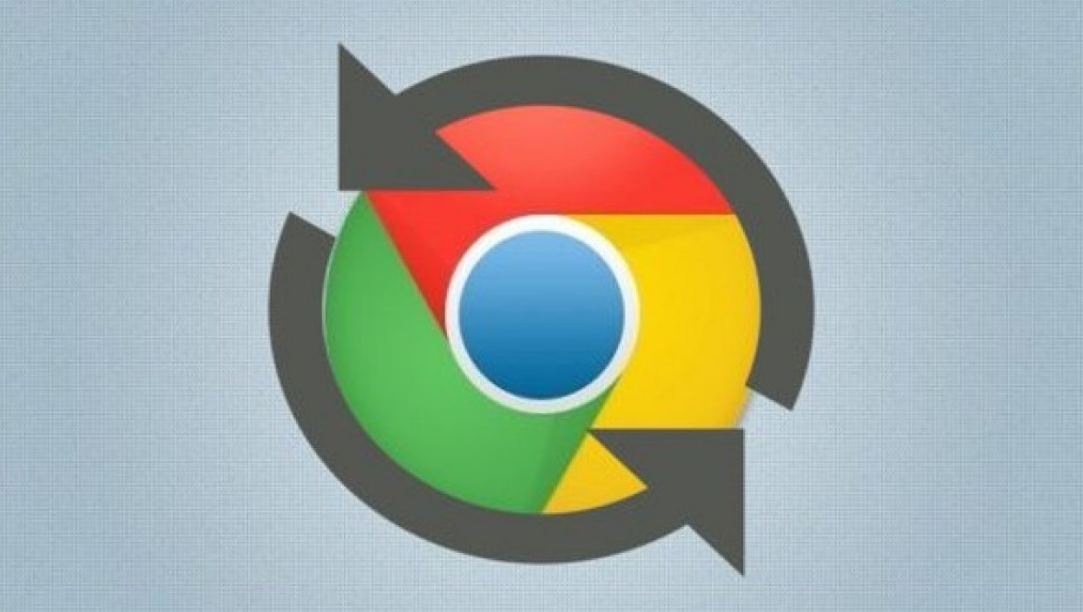 Chrome provides you with the capability to export your bookmarks to a local file, which is helpful if you want to maintain a regular backup of all of your bookmarks in case something goes wrong or if you want to transfer them to another browser. The process of creating a backup of your bookmarks in Google Chrome will be outlined in this post. So let's get started:
Read Also: How to Remove Notifications from Google Chrome
How to Backup your Bookmarks in Google Chrome
By Using account syncing
The synchronization of your bookmarks in Google Chrome with your Google account is the most effective method for backing up your bookmarks. There is a considerable probability that your browser is already doing this, but in the event that it isn't, the instructions that follow will show you how to configure it.
First things first, check to see if your Google account is properly linked to Chrome. If that's not the case, or if you don't already have a Google account, you may create one by clicking the grey button in the top-right corner of the page.
1. Launch Google Chrome on your Mac or PC, then navigate to the top-right corner to select the profile icon.
2. In the option that displays, select "Turn On Sync," and then sign into the Google account associated with your device.

After you have linked your Chrome browser to your Google account, you can:
1. Navigate to the top-right corner of the screen and click the icon that looks like three stacked dots. Once the drop-down menu appears, pick "Settings."
2. On the Settings screen, towards the top of the page, pick the option that says "Sync and Google services."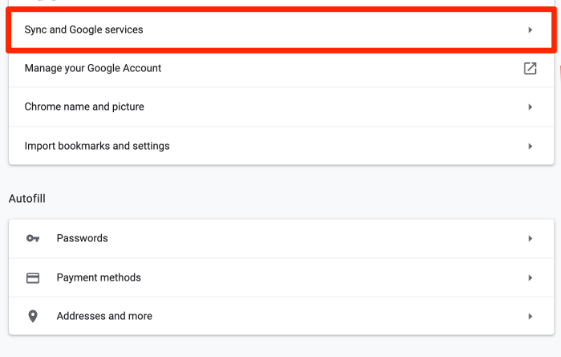 3. Select "Manage Sync" from the menu.
4. When the page of options appears, make sure the "Bookmarks" toggle is turned on.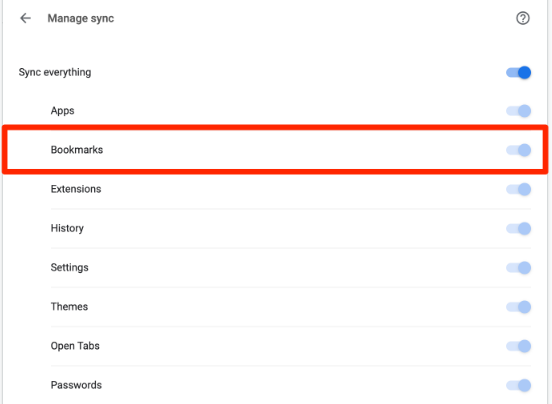 If you use Google Chrome on any other device, you can now access all of your bookmarks by signing into your Google account and accessing them from there.
FAQS
Are bookmarks saved in Google Account?
Because your bookmarks in Google Chrome are synchronised with your Google account, you'll be able to access them from any other device as long as it's running Google Chrome. You can also utilise Chrome's Bookmark Manager to save an HTML file with your bookmarks, which can be opened in the vast majority of web browsers.
Does Chrome keep a backup of bookmarks?
Creating a manual backup of your bookmarks in Chrome is a simple and straightforward process. The bookmarks are stored in a unified HTML file, from which they may be imported into any other browser or into an other Chrome profile.
Is there a way to get back Deleted bookmarks?
The following is a summary of the procedures that need to be taken in order to restore deleted bookmarks in Chrome by utilising the Undo option: To launch the bookmark manager, simultaneously press the Ctrl key, the Shift key, and the O key on your computer. Choose the bookmark list that you wish to restore from the location where it was originally saved. After that, you can undo the deletion of the bookmark by simultaneously pressing the Ctrl and Z buttons.
Is Google bookmarks the same as Chrome Bookmarks?
Google Bookmarks are available from within any web browser that can be accessed online. Chrome Bookmarks, on the other hand, are a feature that can only be found in Google Chrome. Your bookmarked pages cannot be accessed from outside of the browser they were saved in.