How to Block or Unblock a Profile on Threads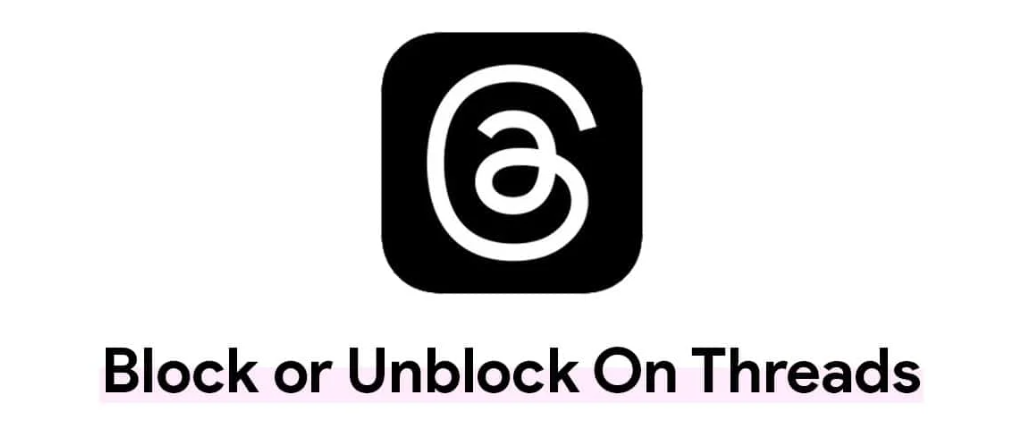 Twitter is already feeling the pressure from Instagram's new app, Threads, which is taking over social networking. After experiencing fierce competition from Threads, it intends to roll back many recent adjustments. Like Twitter, Threads is a complete social networking platform. You can share posts with up to 500 characters, pictures, videos, and links that last up to five minutes. Many users might require assistance accessing specific features because the software is new. Reading this page, you can learn how to block or unblock someone on a thread. Consequently, let's begin:
Read Also: How to Go Viral on Threads
How to Block or Unblock a Profile on Threads
Through Search:
This approach will block a profile by using the Threads search. Here's how to search for and block a profile on a thread.
1. Launch the Threads app on your mobile device. Tap on the search icon at the bottom of the app when it first launches.

2. Next, click Search in the top search box.
3. Type the name of the profile you wish to block now. To see their profile, tap on their contact details.
4. Tap the three dots in the top right corner of the person's profile page.

5. Depending on your goals, choose Block or Unblock.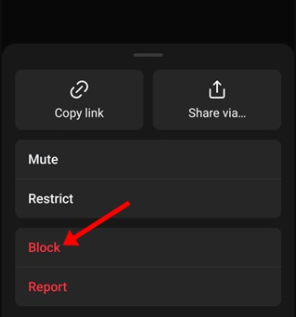 6. If you choose the Block option, you must decide if you wish to block the person's profile and any other accounts they may have. Choose the solution you like.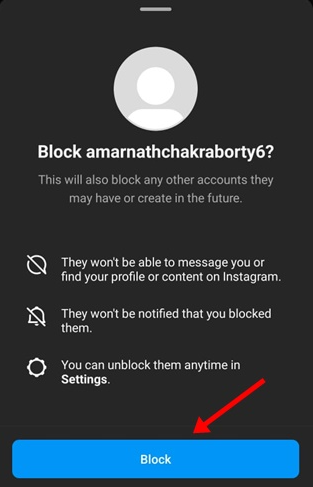 7. After that, affirm your decision.
I'm done now! On the Threads app, you can block a profile in this way. You must select the Unblock option to unblock someone.
FAQs
What does muting do on Threads?
You won't see a person's threads or responses in your feed if you mute them on Threads. You can continue to follow their profile while you have them muted because we won't let them know. Through the Threads app, you can silence someone you're following in a variety of ways.
Can you mute people on threads?
Visit the user's profile whose account you want to mute. Select Mute by tapping the three dots in a circle icon in the top right corner.
How do you know if you're blocked on Threads?
To start with, try typing their name into the Threads search box. If you can't find their profile, that is the first indication that you have been blocked. You can go to your post and check to see whether their responses are still visible if they have ever reacted to your postings or republished them on Threads.
What is the difference between restrict and block threads?
Contrary to blocking, restricted people can still view your posts and comment on them. They are permitted to keep those remarks to themselves, though. Yes, anything they write on your Instagram content is private to them only. To you and other users, it won't be visible.
Does blocking a thread block the process?
The remaining processes can carry on running even if one is blocked. All of a user level thread's peer threads are also blocked when a user level thread is blocked.