How to Cancel a Twitch Subscription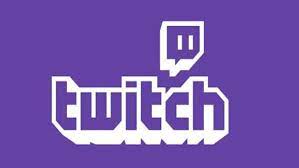 Supporting the content creators you enjoy the most on Twitch by subscribing to their streams is an excellent idea. If you subscribe to a streamer while they are broadcasting, there are some who will even mention you live on air as a thank you for your support.
However, given that a subscription to a single channel on Twitch costs $4.99 a month, it's possible that you won't want to provide support indefinitely. Once you cancel your subscription, the advantages you have been receiving will continue until the next time you are billed for them. It is important to keep in mind that in order to unsubscribe from someone on Twitch using your computer, you will need to use your computer. If you initially subscribed on your Android smartphone, you will also need to use your Android device in order to cancel your subscription.
And memberships that are purchased via an iPhone cannot be terminated; rather, if you do not manually renew them, they will simply lapse. This will show you how to unsubscribe from a channel on Twitch using your personal computer, Mac, or Android device. On the iPhone, it is not possible to terminate any of the active subscriptions.
Read Also: How to Change the Color of Your Name on Twitch
How to Cancel a Twitch Subscription on a Mac or PC
1. Navigate to the Twitch website and log in to your account. Next, click your profile image, which is located in the top-right corner of the page.
2. When the drop-down menu opens, select "Subscriptions" from the list of options.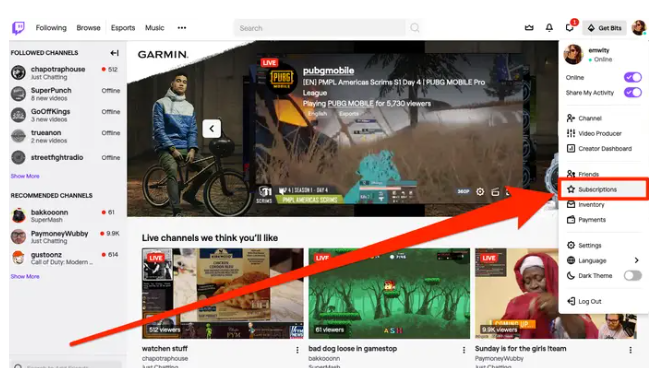 3. This should, by default, open the menu that is labelled "Your Subscriptions." In the event that it does not, select the "Your Subscriptions" tab, which can be found directly beneath the main heading that reads "Subscriptions" at the very top of the website.
4. Select "Cancel Paid Subscription" or "Don't Renew Subscription" from the drop-down menu that appears after you click the gear icon on the subscription that you wish to cancel. You might also get the option to pick "Cancel and Refund" if it's been less than a week since you subscribed to that channel.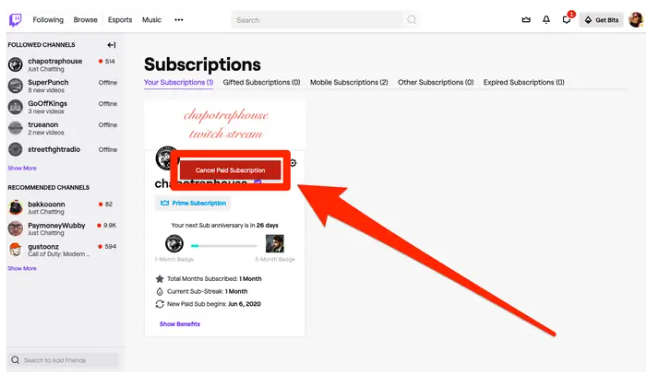 How to Cancel a Twitch Subscription on an Android device
1. Launch the Twitch app on your Android device, sign in to your account, and then navigate to the channel to which you have subscribed. To subscribe, you'll need to touch the button there.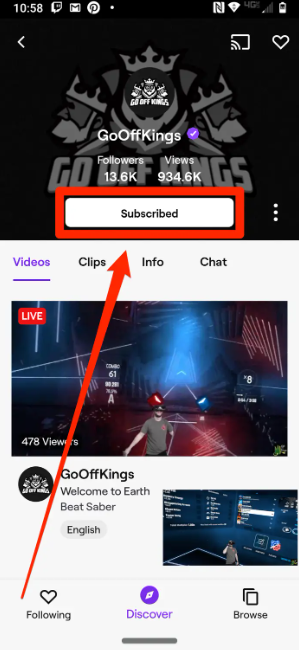 2. Tap "Cancel Subscription."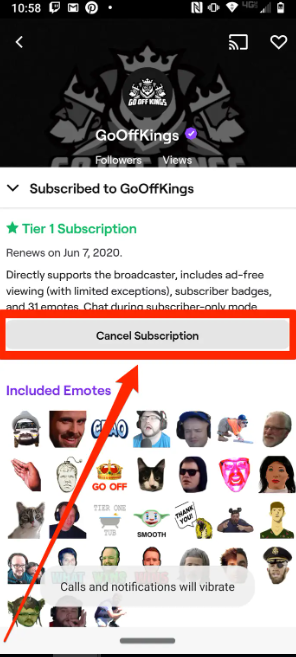 3. Validate your action by tapping "Cancel Subscription" once again.
FAQs
Why can't I cancel my Twitch subscription?
You are able to cancel your subscription to a channel through the Twitch app on your Android smartphone, provided that you have previously subscribed to the channel through the app. On the other hand, if you subscribed to the newsletter using your computer, you can only cancel your subscription using your computer.
Do Twitch Subscriptions auto renew?
Yes, your Twitch subscription will be renewed on the same day each month unless you specify differently when you purchase it. You are going to be subject to recurring charges unless you notify the streamer that you want to cancel your subscription. If, on the other hand, you receive a subscription as a gift or if you subscribed to the service using Prime Gaming, then your subscription will not renew and you will not be charged.
Do streamers know when you unsubscribe?
Streamers on Twitch will now be able to view the reasons why viewers have unsubscribed from their channel thanks to a new feature that the platform has introduced. Streamers have access to information that is both aggregated and anonymised regarding subscription cancellations, which is provided on the Channel Analytics page.
Is Twitch subscription recurring?
A subscription is a monthly recurring product that can be purchased with credit or debit cards, Twitch Gift Cards, PayPal, Amazon Pay, and a variety of other local payment alternatives, such as paysafecard through Xsolla.
What is the point of subscribing on Twitch?
Your community will be able to provide you with constant support through the use of subscriptions and will be rewarded with special privileges for doing so. Aside from the positive energy, subscribers receive other benefits like as ad-free streaming, subscription badges, and the ability to use custom global emotes across the whole platform.