How to Change Background on Roku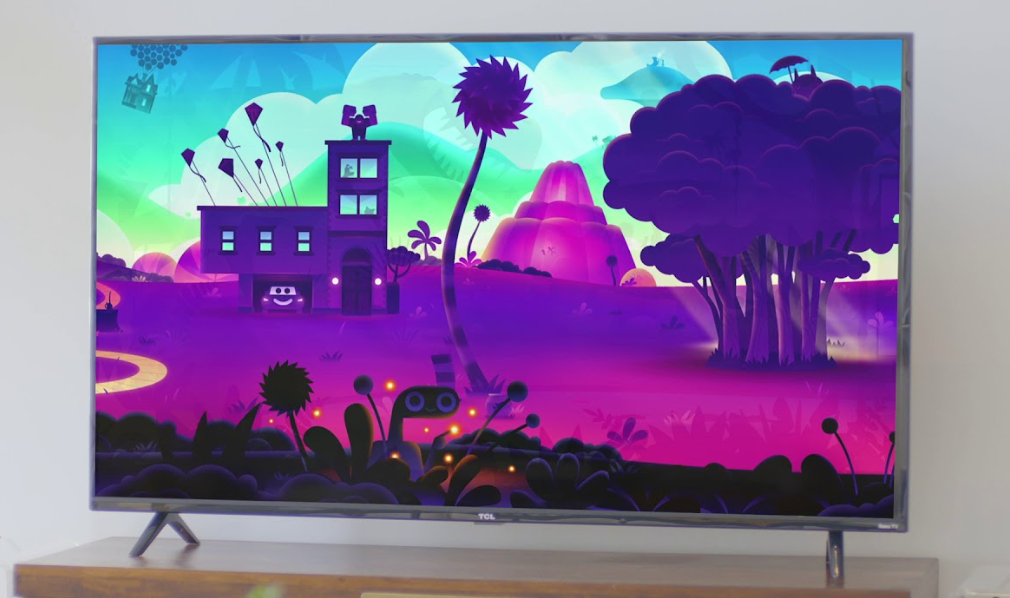 If you do not like the default purple theme that is installed on your Roku Smart TV or streaming player when it is shipped to you, you may choose from a large variety of home screen wallpapers, screen savers, and noises to customize the look of your device before you begin using it. This tutorial will show you how to change the wallpaper on your Roku and provide step-by-step instructions. So let's get started:
Read Also: How to Get and Activate FOX Nation on Roku
How to Change Background on Roku
Changing the Themepack:
A themepack is an integrated collection of home screen wallpaper, screensaver, and sound effects that have been designed to look and function cohesively within a certain theme. For example, the rainforest Theme pack includes a screensaver that depicts woods, streams, and various wild creatures as well as wallpaper for the home screen that depicts a rainforest and sounds that imitate the noises of jungle animals.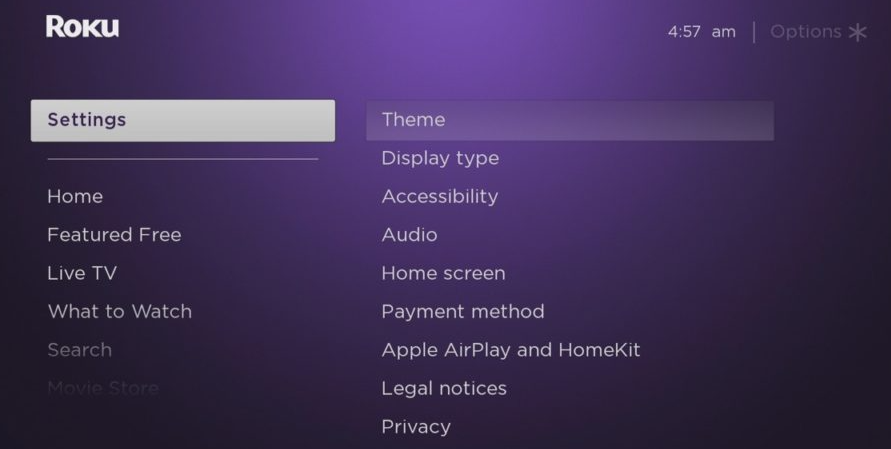 Go to the Settings menu on your Roku TV, then pick Theme, and then select Theme Packs to make a change to the theme pack. There is a wide selection of different theme packs available, some of which are Space, the Jungle, Western, Romance, Kids, and more.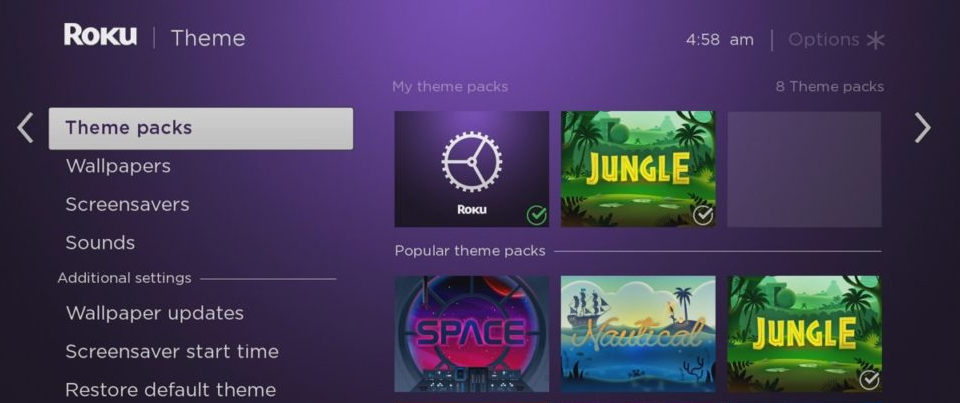 Now, download the themepack that you want, and after it's finished, choose it and then hit the button labeled "Set theme pack." Your newly selected themepack will now be applied to the TV's home screen, where it will replace the wallpaper, the screen saver, and the noises.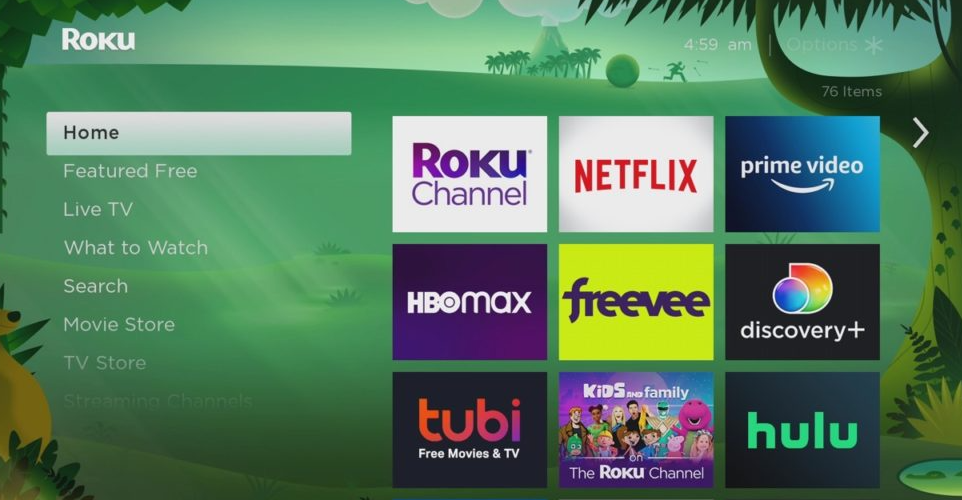 Changing the Wallpaper:
You also have the option to merely download the wallpaper that you prefer if you do not wish to choose and choose individual pieces. Navigate to Settings > Theme > Wallpapers to change the background image that is used with the current themepack. You can then choose the desired wallpaper by clicking the Get wallpaper button.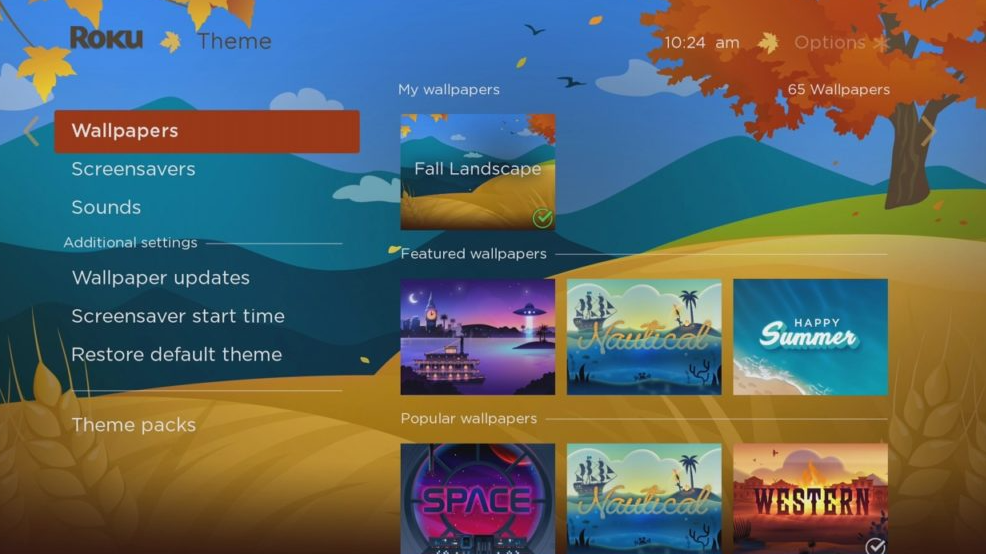 Select the background image once it has finished downloading, and then click the "Set as wallpaper" button. You should be able to see the freshly installed wallpaper adorning the home screen of your TV whenever you hit the home button on your remote control.
FAQs
Can I change my Roku screensaver?
Following the steps below will allow you to explore different screensavers and make changes directly from the Settings menu. Choose an appropriate screensaver. You can navigate to the My screensavers section to select a screensaver that is already installed on your Roku device, or you can search among the many available screensavers to locate and download a new favorite.
Can you change Roku theme?
The following steps need to be taken in order to alter the theme on your Roku:
Scroll down on the home page until you see the menu labeled Settings, and then pick it. Select "Theme" from the drop-down menu located three options to the right. To access the themes that are pre-installed on your Roku device, select the Default Theme pack that can be found on the right side of the screen.
Why does Roku change my wallpaper?
Your Roku device comes pre-installed with a screensaver that activates itself whenever the Roku device is left idle for an extended period of time. We will occasionally switch the screensaver that is pre-installed on Roku devices, and in rare instances, we will use a different screensaver on certain Roku devices.
Are all Roku screensavers free?
We are thrilled to announce that beginning today, each and every theme offered in the Roku Channel Store, that's right, each and every theme, will be available at no additional cost to any Roku subscriber, at any time!