How to Change the Appearance in Stardew Valley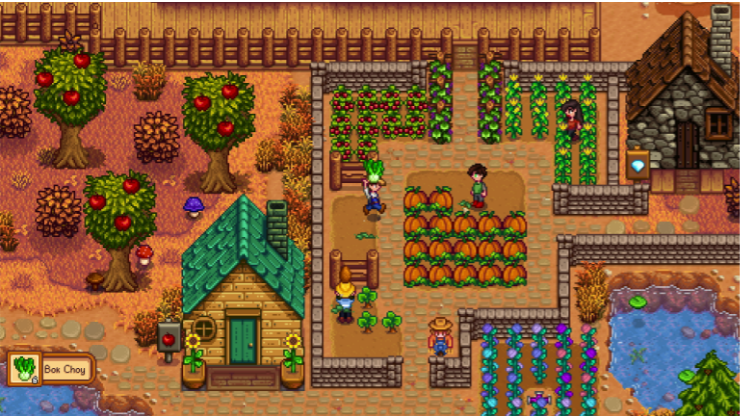 In Stardew Valley, you have the ability to modify almost everything about yourself and your loved ones. For example, you can seek a divorce and make your former spouse forget you ever existed, or you can turn your children into doves so that they will go away and vanish. Although these are quite major choices, if you are interested in trying something else, there are some things that are far easier for you to alter.
You can pay a little fee to gain access to character customization in the game and fully modify your character's appearance. This feature is available to you if you are interested in trying something new. Within the scope of this walkthrough, we will demonstrate just where and how you can alter your appearance in Stardew Valley.
Read Also: How to Move Chests in Stardew Valley
How to Change the Appearance in Stardew Valley
Players in Stardew Valley have the fortunate ability to alter their appearance. To modify your appearance, you will need to engage in a little amount of gameplay. However, once players have finished the necessary games and gained the ability to change their appearance, they will find that they can change their appearance in Stardew Valley whenever they please. This is one of the game's most appealing features.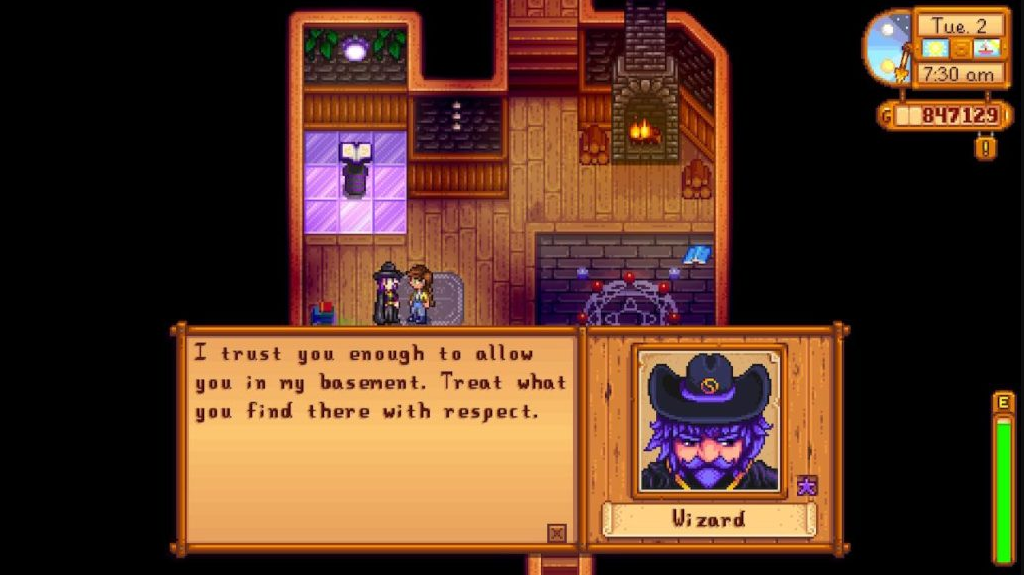 Players who want to change their appearance must first earn four hearts with the Wizard. Only then will they be able to do so. This indicates that in order for gamers to build up their friendship with the character, they will need to consistently engage in conversation with the Wizard and present him with presents. When the player receives word from the Wizard that they are permitted to enter the basement of the Wizard's Tower, they will have gained access to the option to alter their look. By utilizing a door that leads to the basement, they are able to make their way to the back left corner of the Wizard's Tower.
After entering the basement, players should proceed to the room's right side and approach a golden shrine that is known as the Shrine of Illusions. After that, the player will be required to spend 500 gold in order to alter their appearance. At the Shrine of Illusions, players have the option to alter their skin tone, hair, hair colour, eye colour, accessory, gender, name, and favourite thing, as well as change their farm pet from a cat to a dog.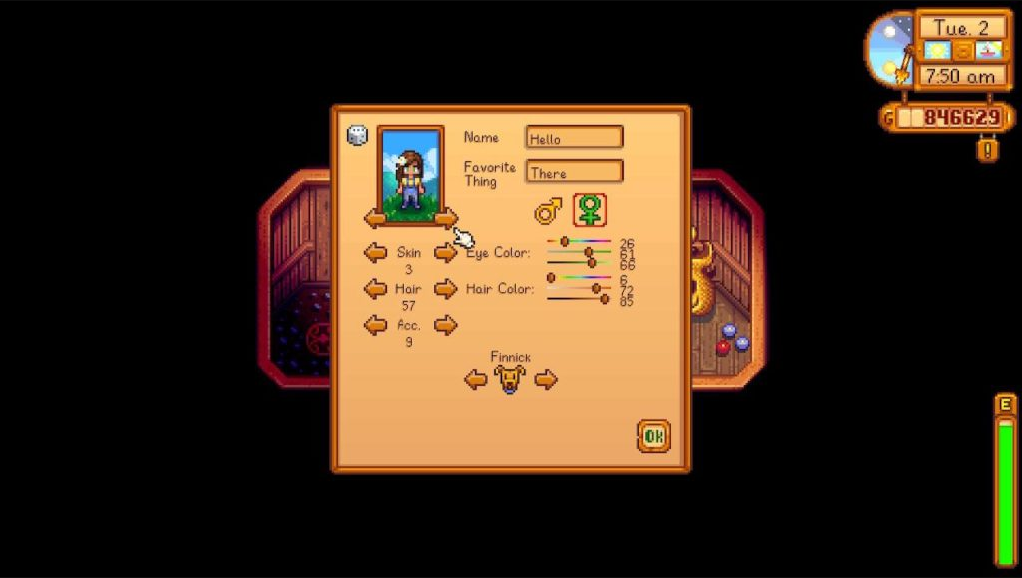 After the players have completed the required tasks to open the Shrine, they are free to go there whenever they like while they are in the Wizard's Tower. However, players will still be required to pay a one-time fee of 500 gold if they wish to alter their appearance.
If a player wants to customise their appearance even more, they also have the option to create new outfits. To begin the process of designing new outfits, players will initially need to obtain one Cloth. After they have completed the task, Emily will visit them the next day at their home to extend an invitation to use the sewing machine that is located at her home.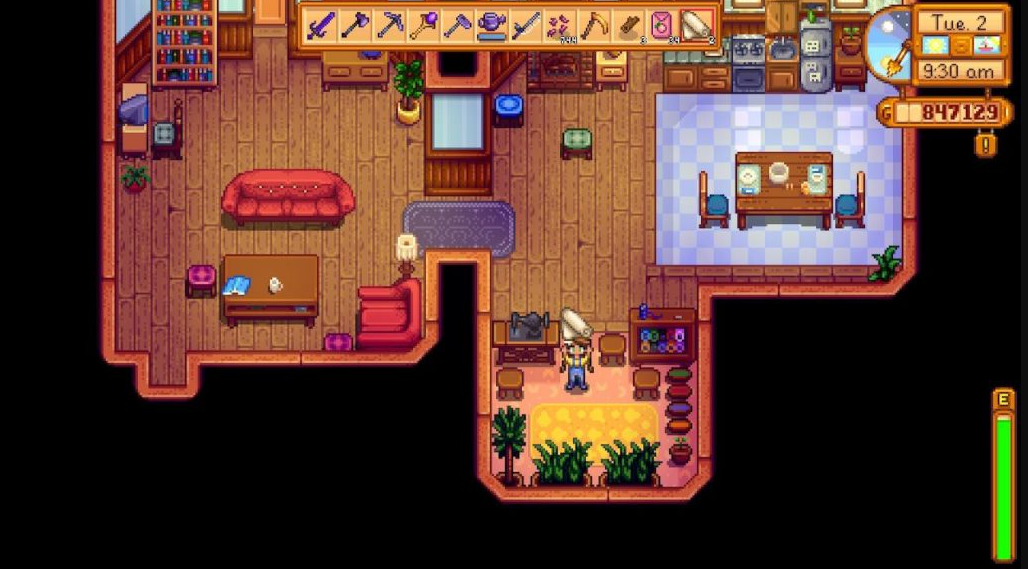 Once the player has unlocked the sewing machine at Emily's, they will be able to take Cloth and one other object to create a variety of different articles of apparel. The outcomes of using Cloth in conjunction with several other items will always provide novel articles of apparel.
By using the sewing machine, players are able to fashion a wide array of headwear, including hats, shirts, pants, skirts, and shorts. They also have the option of dying their creations at Emily's, giving them complete control over the colour of each individual article of apparel.
FAQs
Can you be Lgbtq in Stardew Valley?
The Stardew Valley Game
All eligible characters, regardless of gender, are open for marriage to players. Although it is true that certain members of the community, such as those who identify as nonbinary, are not represented in the game, it is encouraging to see developers who are not afraid to include same-sex interactions in the game.
Can I change my hair color in Stardew Valley?
If you make friends with the wizard, you'll be able to access the basement of his house, where you'll find the ability to transform.
Does Stardew Valley end after 3 years?
This is a simple process for the majority of video games; yet, in Stardew Valley, there is no definitive 'end.' There is no definitive conclusion to the game; but, as you play on your farm, you will come across a number of different milestones and progress trackers. In the game, players can continue to farm for years without ever becoming bored of the activity.
Can boyfriend get jealous in Stardew Valley?
Depending on how lucky you are that day, the likelihood of your partner becoming envious of you is anywhere from 20 to 40%. If your spouse develops feelings of envy against you, you will lose 30 friendship points, and the next time you communicate with them, they will send you an angry message in which they make reference to the gift you gave them.