How to Play Clash Royale on Chromebook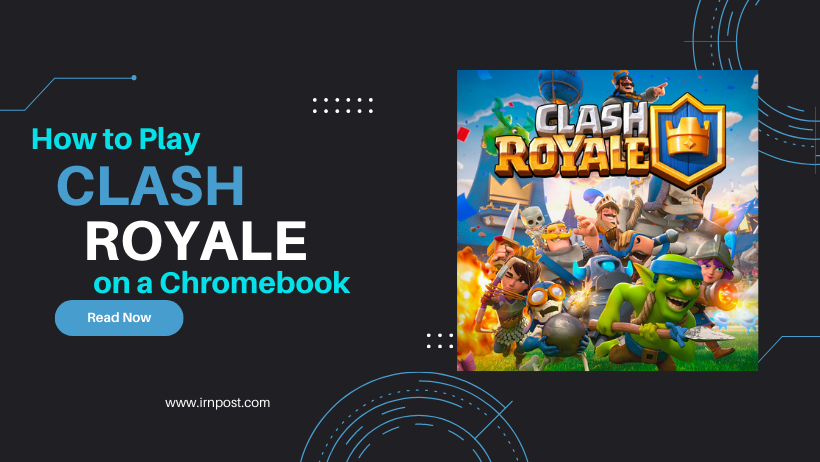 In order to play clash royale on your chrome you first need to check either your chromebook allows you to download apps and games from Google play store or not. Make sure your Chromebook is compatible with Android apps. Most newer Chromebooks support Android apps, but some older models do not.
For this purpose you need to check the availability of Google Play store on your chromebook. Follow these steps and find out about Google Play store.
Go to bottom right clock
Select settings
Turn on the option to install apps and games from Google play on your chromebook
Another Method to install Play Store on Chromebook
Enable the Google Play Store on your Chromebook. To do this, follow these steps:
Open the settings menu on your Chromebook.
Click "Apps" in the left menu.
Click the "Google Play Store" switch to turn it on.
How to Play Clash Royale on Chromebook Without Google Play, you will need to do the following:
Download the Clash Royale app from the Google Play Store manually from here . You can do this by opening the Play Store app on your Chromebook, searching for "Clash Royale," and then clicking "Install."

Once the app is installed, you can open it from your Chromebook's app launcher.

Sign in to your Google account, or create a new one if you don't already have one.

Follow the on-screen instructions to set up your Clash Royale account and start playing the game.
Note: If your Chromebook is not compatible with Android apps, you may still be able to play Clash Royale by using an emulator or a streaming service like Google Stadia. However, these options may not be as reliable or convenient as playing on a device that is natively supported.