How to Change Your Appearance in Animal Crossing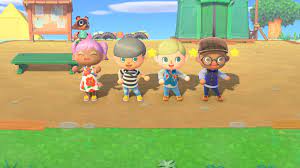 Within the Animal Crossing game series, the latest instalment, Animal Crossing: New Horizons, grants players greater control than ever before. You have complete control over the topography and atmosphere of an entire island, giving you the ability to fashion varying levels, waterfalls, and rivers virtually anywhere you choose. This control over not only your environment but also your appearance enables you to modify how you come across to others.
At any time, you can decide to give your character a new appearance and stick with it. At first, you won't have a lot of customization options to choose from; however, as you go through the game, you'll earn the ability to buy new haircuts, eye colours, and hair colours. And making changes to your appearance couldn't be easier.
Read Also: How To Play Animal Crossing on PC
How to Change Your Appearance in Animal Crossing
Getting a new look
Starting the game, you'll get four mouth, three nose, and three blush options. These numbers never change. Hairstyles and colours will change. You can choose from eight hairstyles and eight hair colours when customizing your avatar. All natural tones. You'll get more as the game proceeds.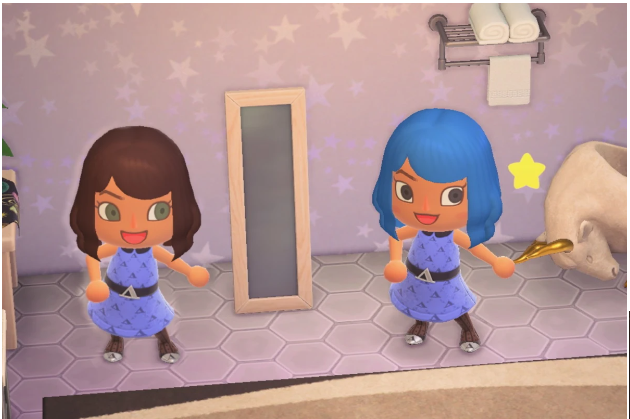 As your campground increases more Nook Miles is unlocked, you can buy new hairstyles and colours. The green kiosk will sell hair DIYs once it's open. These DIYs extend your hair colour and style options.
Top 8 Pop Hairstyles DIY and Top 8 Cool Hairstyles DIY have more hairstyles. The Top 8 Stylish Hair Colors DIY also provides light grey, turquoise, green, blue, cherry red, orange, lilac, and pink. The two Hairstyle DIYs cost 2,400 Nook Miles, and the hair colours cost 3,000.
Time travellers and inactive players can get bed head hair. You must time travel 15 days ahead or not play for 15 days to achieve the bed head hairstyle. Your character will have unruly hair when you check in. The character will fix it, but it will be a future player option.
What you need to update your look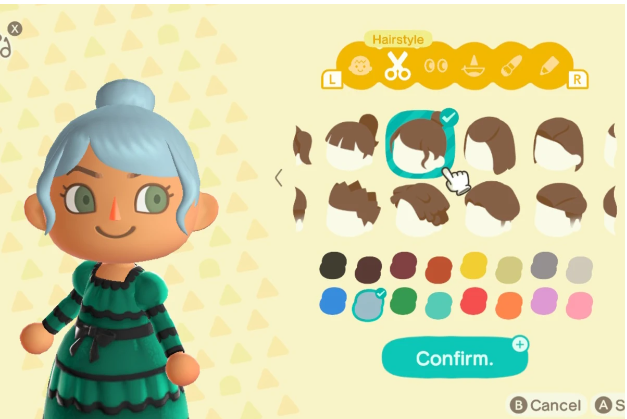 Changing one's appearance is a simple process. An ordinary mirror will do the trick. The standard full-length mirror can be made at home or bought from the Nooks Miles+ Store when it becomes available. Put the mirror in a convenient location in your home once you have it.
Once it's in place, you can approach the mirror and press A to activate it. In the game, the mirror will prompt you to "Change up your look" if you're bored with your current appearance. If you select "yes," you may alter your character's appearance in any way you see fit. By using the mirror, you can alter your persona's facial features, including their eyes, mouth, nose, skin tone, hair colour, and cut. If your character doesn't already have eyebrows, you'll be able to give them some thanks to the addition of user-created designs. Keep in mind that after touching the mirror for the first time, you'll gain access to an additional six hairstyles. As a result, even if you don't end up purchasing the additional hairdos, you'll still have access to more possibilities than you did before.
FAQs
Can you customize your character in Animal Crossing: New Horizons?
The Animal Crossing game series has finally received full character customization with the release of Animal Crossing: New Horizons, which enables players to select their avatar's skin tone, nose, eyes, and other facial features from the very beginning of the game.
How do you change your hair and face in Animal Crossing?
It will be necessary for players to have access to a mirror before they can alter their hairstyles while playing the game. This will allow players to access the character customisation screen, where they will be able to adjust their haircut, hair colour, facial traits, and gender, among other things. The use of any mirror or vanity will grant players the ability to alter their appearance.
How do I get a vanity in Animal Crossing?
The Simple Vanity can be purchased for 1,500 Bells at Nook's Cranny or for 1,400 Poki at the Paradise Planning office, depending on where you choose to make your purchase. Cyrus, located on Harv's Island, can alter the colour of the item for a fee of one thousand Bells.
What's in the wildest dreams DIY?
Recipes for Wildest Dreams may be found in the book "Wildest Dreams DIY," which can be found in Nook's Cranny early on in Animal Crossing: New Horizons. It has a price of 6,980 Bells and may be utilised in the production of a variety of products, including the Brick oven, the Hearth, the Iron Wall Lamp, the Ironwood Kitchenette, and the Plain Sink (See Furniture).
Can you have two characters on Animal Crossing?
In addition to the number of invited inhabitants that are allowed to live on your island at one time, you are free to invite additional players or human residents. To accomplish this on your Nintendo Switch, you will first need to create a new user or player account on the system. To accomplish this, navigate to Settings > Users > Add User in the menu bar. When you have finished creating the second user, start the game and choose the new user to play as.