How to Change your Email Address on Twitch on Desktop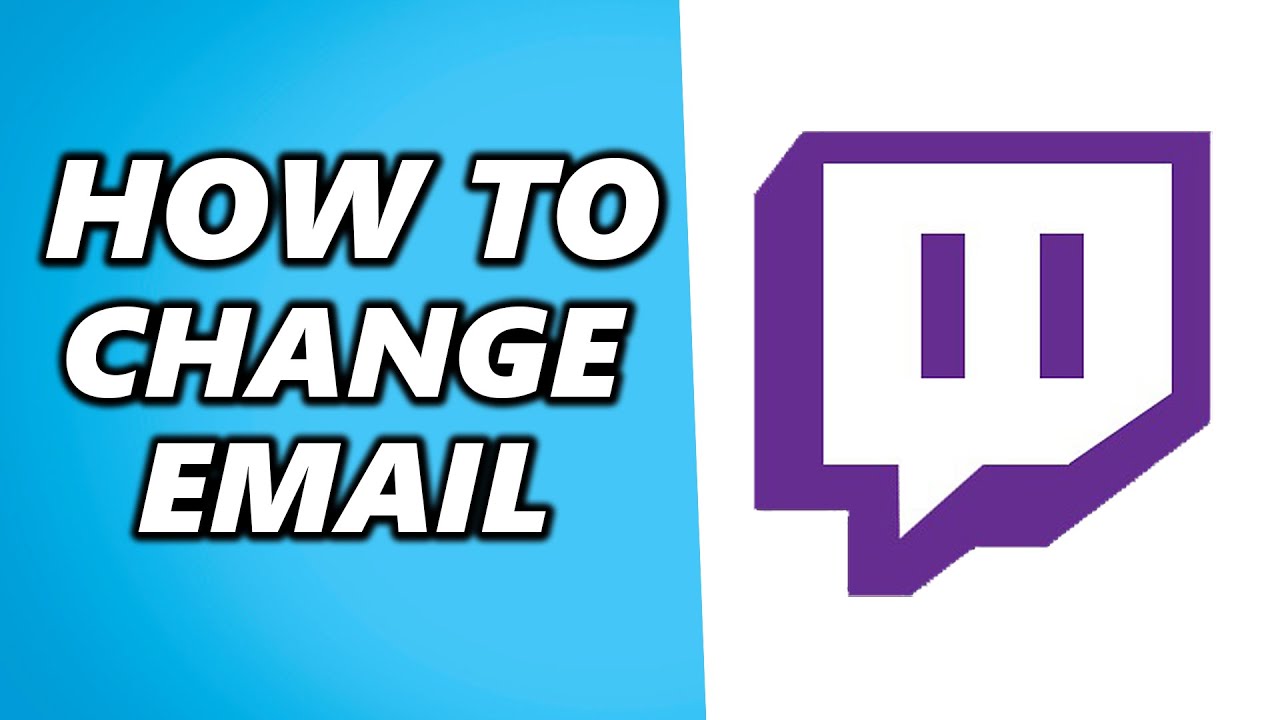 Twitch will primarily use your email address as a means to get in touch with you and verify your identification. It is critical that you update your online accounts, such as your Twitch profile, whenever you switch to a new email address in order to ensure that you continue to get notifications. If you do not update your email address, Twitch will send all alerts to the last email address that was associated with your account. Using Twitch's 2fa authentication increases the risk that you won't receive vital security notifications that are necessary to keep your account safe. This is especially true if you use Google Authenticator.
We'll walk you through the process of changing or updating your email address in the desktop version of Twitch in this article.
Read Also: How to Hide Twitch Chat in the iPhone App
How to Change your Email Address on Twitch on Desktop
1. Launch Twitch and ensure that you are signed in to your account.
2. Select Settings by clicking on your Avatar, which is located in the upper right corner.

3. To access the Security and Privacy menu, go to the Settings menu.

4. To change your email address, click the pencil symbol that is located to the right of your current email address.

5. In the "Email Address" and "Confirm Email Address" areas, enter your new email address, and then click the "Save" button.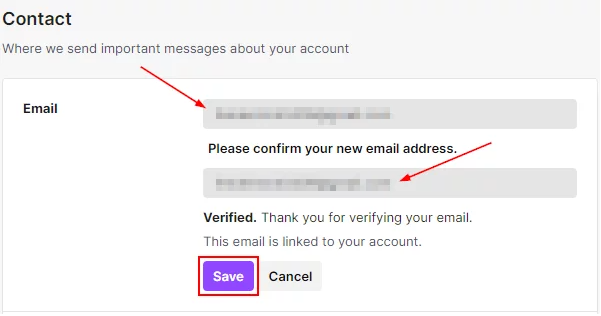 Make sure to validate your new email address by clicking the verification link that Twitch sends to your new email address after you have changed it.
FAQs
Why can't I change my email address on Twitch?
Verify the settings on your account.
Check to see that the email address associated with the issue account is not used for any other Twitch accounts. Remember that users who are logged in with accounts that have their emails confirmed cannot establish other accounts until they have activated the functionality that allows them to do so. Modify the email address associated with the account you are seeking to access.
Can I use the same email for two Twitch accounts?
There is no predetermined cap on the number of Twitch accounts that can be linked to a single email address, which means that you are free to create as many of these accounts as you wish. Twitch users can quickly and simply add several accounts to the same email address at any moment using the platform's built-in functionality.
How do I find my Twitch email?
To access your settings, you need to click on your profile, which is located in the top right corner. Choose "Security and Privacy" from the drop-down menu here. Your associated email address should be located right at the top of this page, where Twitch also provides you with the ability to update your email address if you so want.
Why can't I verify my email on Twitch?
Please verify that the email has not been filtered out, moved to the spam folder, or stored in any other folder, and check to see that your inbox is not currently full. If you are still unable to receive the email, we suggest that you add no-reply@twitch.tv and account@twitch.tv to the list of senders that you approve or consider secure. This will assist prevent your email service provider from blocking the message.
Does disabling Twitch account delete it?
Your user information will not be removed if you disable your Twitch account; however, this will result in your account being deactivated. In addition, if you subsequently find that you have made a mistake, you may always log back in to undo the action.