How to Charge an Apple Watch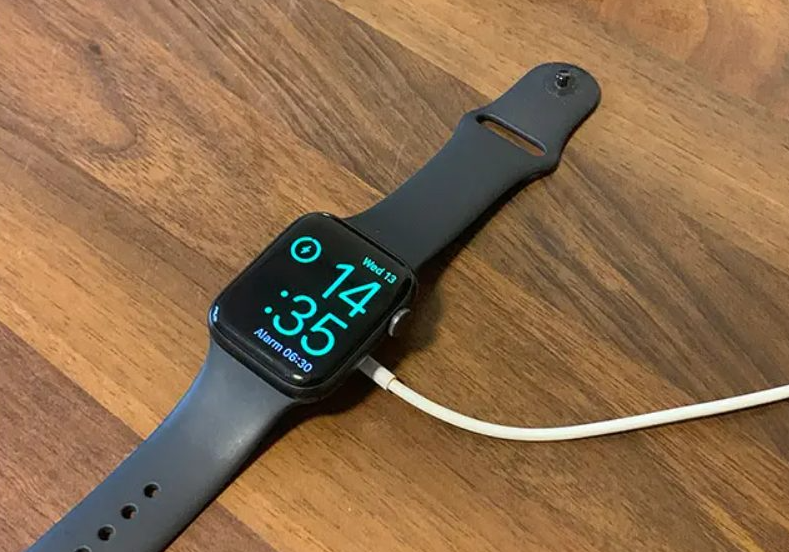 Apple's smartwatches require daily charging because their battery life is only 18 hours, which is comparatively short. Although you can opt to charge your Apple Watch every night, I've discovered that with moderate use (counting workouts, reading notifications, etc.), I only need to charge my Apple Watch (Series 3) every two to three days. The charging method is simple. Your Apple watch may be used for up to 18 hours on a single charge, and it takes roughly two hours to recharge fully. However, these figures are irrelevant if your Apple Watch isn't charging. Your watch may not charge for various minor issues or something more catastrophic. How to charge an Apple Watch is covered in this article. Consequently, let's begin:
Read Also: How to Reset Apple Watch Fitness Calibration Data on iPhone
How to Charge an Apple Watch
Set up your charger.
1. Set up the concave side of the Apple Watch Magnetic Charging Cable (supplied with the Apple Watch).
The Apple Watch Magnetic Charging Dock ($79) can also charge the watch. You may charge the watch lying flat or on its side using the charging dock, which uses the same inductive charging connector as the charging cord. The ability to use your watch as an alarm clock while it is charging on the dock is an extra benefit.
2. Connect a charging dock or cable to a power adapter, then insert the power adapter into an electrical outlet.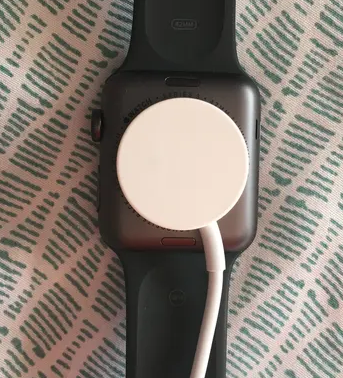 Charge your Apple Watch
1. Place the charging circle against the rear of your Apple Watch using the concave end. The two components are automatically aligned and held together by a magnet. The watch will chime to let you know it is charging unless it is in silent mode. The charging symbol, a lightning bolt, may also be seen in the top left corner. Normally, it's green, but if it's red, your watch needs power.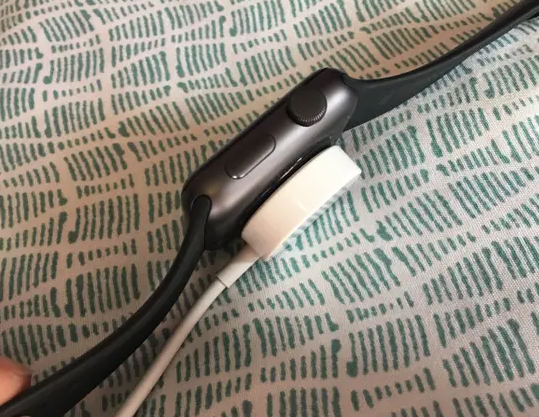 A red lightning bolt denotes a very low battery level, and you might even need to press the side button to see the watch display.
How long it takes to charge 
According to product testing by Apple, Apple Watch Series 3 and 4 charge using a magnetic charging cable from zero to 80% in approximately an hour and a half, and from zero to 100% in about two hours. However, charge times can vary "with environmental factors."
FAQs
Does Apple Watch 6 come with charger?
When purchasing an Apple Watch, there are no chargers included. We must either use an older Lightning-based charger, if we have one, or purchase Apple's standard 5W USB Power Adapter, which costs $19. The Apple Watch Series 6 and SE can also be used with wireless charging mats and magnetic charging docks that are compatible.
Will an Apple Watch charge on an iPhone charger?
The Apple Watch does not have the same charging port as an iPhone, thus you cannot charge it with an iPhone USB-C to Lightning adapter.
Can you charge an Apple Watch with a regular charger?
The latest Apple Watches no longer have a hidden connector, so you must use a magnetic charger to recharge your gadget.
Why does the Apple Watch not come with a charger?
We decided not to offer a power adaptor with the Apple Watch as part of our efforts to achieve our environmental objectives. A Magnetic Fast Charger to USB-C cable that supports fast charging and is appropriate for USB-C power adapters and computer connections is provided in the box.
Does Apple Watch need a different charger?
You can use a modern Macbook Pro, iPhone, or iPad's USB-C charger. You can utilize the power brick and charging puck if your Apple Watch is older. Any manufacturer's USB-C charger is available from any retailer, including Best Buy, Staples, Amazon, etc.