How to Reset Apple Watch Fitness Calibration Data on iPhone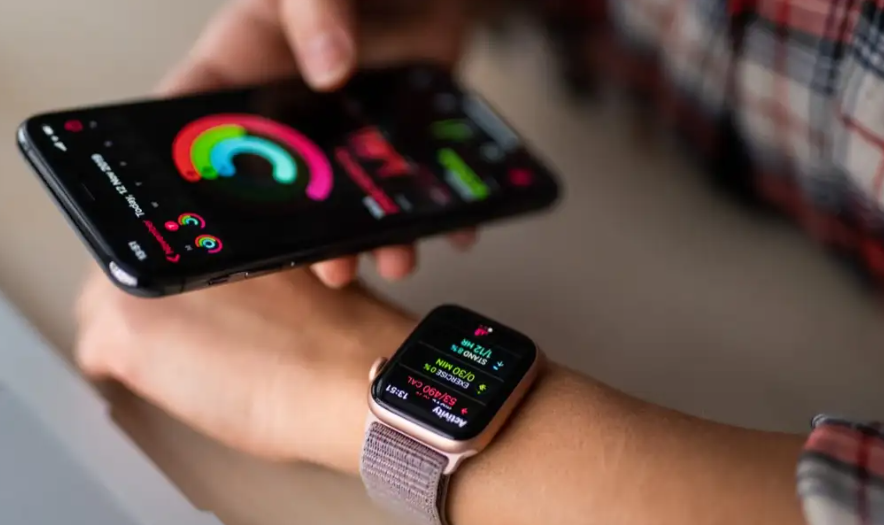 When you first start using a brand new Apple Watch while walking or running outside, it will begin automatically calibrating the accelerometer by determining your stride length at a variety of speeds. Your activity statistics, such as the distance you've traveled and the calories you've calculated, are much more likely to be accurate as a result of this. On the other hand, if the calibration wasn't carried out correctly, the Workout app could display values that aren't accurate. This article will walk you through the process of resetting the fitness calibration data on your Apple Watch using your iPhone. So let's get started:
Read Also: How to Cancel Your Apple Music Subscription on Apple Watch
How to Reset Apple Watch Fitness Calibration Data on iPhone
This action cannot be performed directly on your Apple Watch; rather, you can do this task by using the Watch app on the iPhone that is associated with your Apple Watch.
1. Open the Watch app on the iPhone that is associated with the Apple Watch, and then navigate to the "My Watch" area. To move forward, scroll down this page and click the "Privacy" button.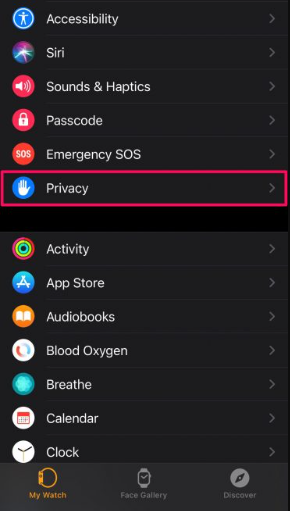 2. Now, navigate to the "Privacy" menu and select the "Reset Fitness Calibration Data" option.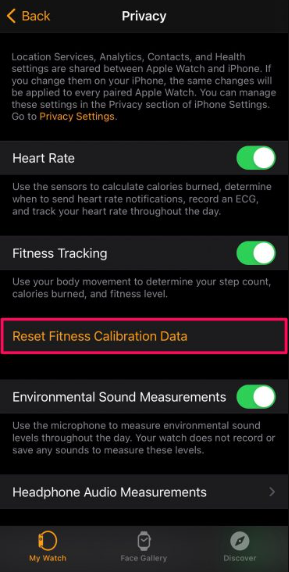 3. If you are asked to confirm your decision, simply hit the "Reset Fitness Calibration Data" button one more, and you will be good to go.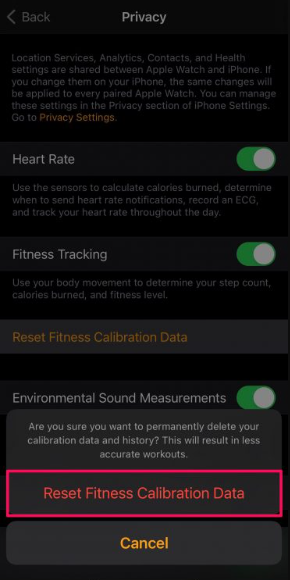 4. That will take care of the vast majority of your responsibilities.
When you go for a stroll with your Apple Watch the following time, it will start calibrating the accelerometer anew as if it were a new device. This means that inaccurate measurements should be a thing of the past now since it will do this automatically.
FAQs
What does reset fitness calibration data mean?
When you see this notification, it indicates that once you have reset the calibration data, the results of your workouts on your watch will initially be less accurate until it is calibrated once more.
Can you edit Apple Watch fitness data?
On your iPhone, launch the Apple Watch application. To edit your health information, tap My Watch, navigate to Health > Health Details, and then tap Edit.
Does calibrating Apple Watch lose data?
We understand that you have questions about recalibrating your Apple Watch, and we will do our best to answer them. The data on your iPhone will remain intact even after you re-calibrate it. It is possible to increase the accuracy of your equipment by recalibrating it.
How do I reset my activity goals on my iPhone?
Launch the application on your iPhone in the Summary view, and then press the rings to access the data for today. Tap the Change Goals button after scrolling down the page. Launch the app on your Apple Watch, and then use the Digital Crown to scroll down the screen until you reach the Change Goals section. If you tap the Change Goals button, you will be able to adjust the difficulty of your goals.
Will resetting fitness calibration lose data?
Reset your calibration data
This will not remove any past data, but it will effectively reset the accelerometer to the settings it had when it was first manufactured.