How to Check Available Storage on an iPhone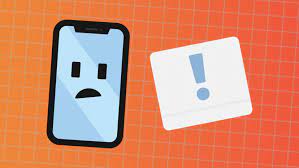 It never seems as though the storage space on your iPhone or iPad is sufficient, especially during the moments when you really need the extra room for your data. Before departing on a trip or filming a movie that will take a significant amount of time, it is a good idea to check the amount of free storage space that is available on your iOS device.
Read Also: How to Clear WhatsApp Data Storage on iPhone
How to Check Available Storage on an iPhone
You can check the amount of free space on your iPhone or iPad by opening the Settings app on either device and going to the General section. After choosing "General," the next option you'll want to select is either "iPhone Storage" or "iPad Storage," depending on the type of Apple product you have in your possession.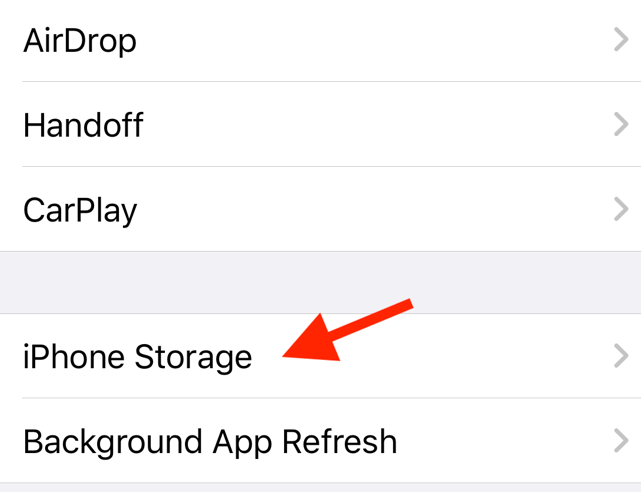 If you glance at the top of the screen on either your iPhone or your iPad, you will be able to see how much of the available storage space is presently being used. To determine how much space is currently available, take the total storage capacity and deduct the amount of space that is currently being used. This will give you the amount of space that is currently available. After removing 22 gigabytes from 64 gigabytes, this results in a total of 42 gigabytes of available storage space on the device in question, as shown in the screenshot below.
A graphical depiction of the overall utilization of the available storage space is provided by the graph.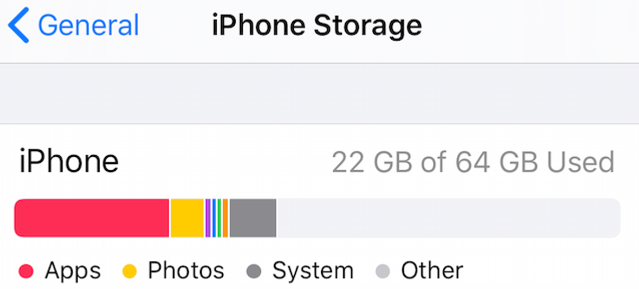 FAQs
How much storage do I have left?
You can get an overview of the storage on your Android device by opening the Settings app, scrolling to the Storage option, and clicking on it. This will allow you to see how much space you have available. The percentage of your phone's total capacity that is now being utilised will be displayed at the very top of the screen, and below that will be a list of the various types of content that take up space on your device.
What happens when iPhone storage is full?
If you run out of room, your iPhone will notify you that the storage on your device is getting close to being full. Until you clear some space on your device, you won't be able to install new apps, snap photos, synchronise media files, install operating system upgrades, or do anything else that takes space. To make more room on your device, get rid of unused applications, media files, and other stuff.
Is 64GB enough for iPhone?
You have sufficient storage for everyday tasks with 64 gigabytes. In addition to being able to make phone calls and use WhatsApp, the iPhone also has storage space for a few social media applications. You also have adequate storage to play games with 64GB of space available. You won't be able to record 4K videos if you use streaming services like Netflix and Spotify, but you can use those services.
Is 128GB enough for iPhone?
If you responded yes to both questions, then the answer is probably going to be yes, 128 GB of storage will be more than enough for your need. You can fit several hours of video recordings, thousands of songs and images, and perhaps all of the applications and games you would ever want to download into a storage space that is 128 gigabytes in size.
Does deleting text messages on iPhone free up space?
If you do not wish to maintain a record of those discussions, you can delete them, which will free up the relevant storage space. Swiping to the left on a conversation thread in the Messages app and then clicking the "Remove" button allows you to delete the whole conversation thread. This will erase all of the messages in the thread, along with any media attachments that were included with them.