How to Choose the Right Bitcoin Slot?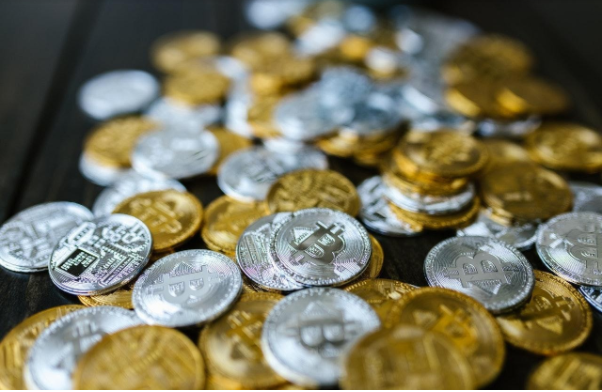 The times we live in have changed the way in which we pay our bills, shop, or gamble. While traditional payment methods, like credit cards or bank wire, are losing popularity, their modern alternatives are ascending to the throne. Out of those, cryptocurrencies — Bitcoin in particular — seem to draw the most attention.
Naturally, online gambling sites have started to respond to this shift by adding Bitcoin to their available payment options list. As a result, you now have a great deal of Bitcoin slots to choose from. So much so that making a choice can appear overwhelming or confusing. 
So, if you're thinking about using your BTC stash to try your luck on these, read on and learn how you can do that in the best way possible.
What to Pay Attention to When Choosing a Bitcoin Slot?
There are a few more elements you could take into consideration when picking what works best for you. So, when deciding on a slot, factor in:
Its RTP

— In case you're not familiar with it, this abbreviation stands for "return to player". It's a percentage that shows how much that particular slot pays players back over a longer period. The higher this percentage, the better your chances to win.  It's advisable to check the game's RTP if you're planning on playing it for a long time.

Its jackpot

— Slots with smaller jackpots tend to pay out more often. Huge jackpots can be enticing; however, you might be able to make more money in the long run by avoiding these.

Promotions

— It's not uncommon for casinos to offer bonuses to both new punters and regular patrons. What's more, some casinos will offer special rewards to players who deposit with Bitcoin, and these are often quite generous. Taking advantage of free spins bonuses can give you a taste of the game, a playground to practise, and make you some cash.

Your bankroll

— Finally, as with any other game, there's a chance you'll lose while playing Bitcoin slots, even multiple times. So, it's essential to establish a budget before starting to gamble. To

gamble responsibly

, you'll need to play for fun, not to make money, always having in mind how much you can afford to lose.

Your casino of choice

— Last but not least is your choice of Bitcoin casinos. There are a lot of platforms online that cannot be trusted. This is why you should make sure that the casino you're planning to play in has a legit licence, good reputation and feedback.
Which Types of Slots are Out There?
Before we talk about what you should look for in a Bitcoin slot, you should know what the market offers. Due to the already-mentioned rising popularity of this crypto, you will be able to find a variety of online slots:
Progressive slots (progressive jackpot slots)

— These slots don't offer a fixed amount of money as a prize to their players. Instead, the reward is a jackpot that grows with time and all the money players have invested playing it so far. 

Themed slots

— If you're a fan of a specific movie franchise or have grown up religiously watching a cartoon, you might go for this type of slot. It can feel like a reintroduction to your favourite story and its characters.

Classic slots (3-reel slots)

— These are a replica of the old original mechanical slot machines you could find in land-based casinos. They feature three reels with symbols that you should match on a payline to win a prize.

Video slots (5-reel slots)

 — With these kinds of games, your gaming experience grows richer for an extra layer of multimedia. You'll be able to enjoy animations and sounds that regular slots don't have.

Modern slots

— Many gambling sites' slot libraries offer games that you can play only by using cryptos, like Bitcoin. Some also grant you bonuses or rewards if you use a particular cryptocurrency. One great example of this kind of platform is

https://bitcasino.io/

. If this sounds interesting, start there and see what you think about it.