How to Use "Facebook Live Video" on an iPhone/iPad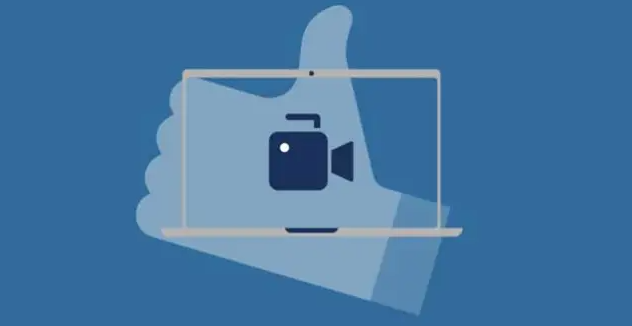 I have never been one to hold back when it comes to letting my sentiments shine through and letting my remarks cross the line into inappropriate territory. In this beautiful world, where social networking apps are king, there is no need for me to hold them back, nor would it be appropriate for me to do so. The feature known as "Facebook Live" has been updated to make it possible for you to live broadcast video to either your friends or the whole public. The ability to have your views hit across the line is a convenient tool. You will learn how to use "Facebook Live Video" on your iPhone or iPad by reading the following article. So let's get started:
Read Also: How to View Sent Friend Requests on Facebook Mobile
How to Use "Facebook Live Video" on an iPhone/iPad
1. It's time to fire up Facebook on your Apple smartphone.
2. Tap on Live next, which may be found at the top center right directly below the search box.

(Alternatively, you can pick Live Video by tapping on the text area that asks, "What's on your mind? ")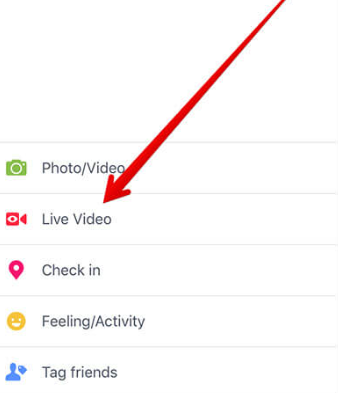 3. The next step is to give Facebook permission to access your camera and microphone on your device.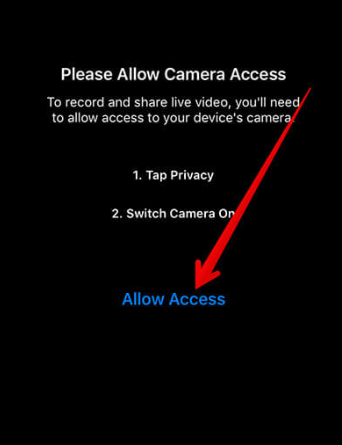 4. Right now, you need to compose some text regarding the video you just watched. Click on the option that says Describe your live video.
5. By tapping on the arrow symbol located in the top right corner of the screen, you will have access to both the back camera and the front shooter.

6. When you are ready, select the "Go Live" option from the menu.

(If your internet connection is weak, a message that says "Your connection is not strong enough to go" will appear above the keyboard. Tap on it.)
7. You will see a notice on the screen that says there is a possibility that your video will have connectivity troubles. It would recommend that you relocate to a new area or make an attempt to switch the Wi-Fi network that you are using.
8. Tap the Go Live Anyway button if you are confident that the internet connection is stable enough.
9. At long last, following a final countdown of 3, 2, 1, the live streaming will begin. Exhibit your skills to the fullest extent that your heart desires. When you are finished, select Finish in the upper-left corner of the screen.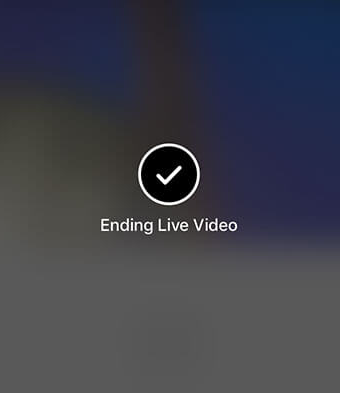 FAQs
Why can't I watch Facebook videos on my iPad?
It is possible that the Facebook app on your device is being hampered by one of the other applications that you have installed on it. If this is the case, you should probably remove these useless and perhaps dangerous apps from your device as soon as possible. You can delete an app from your device by going to Settings > Apps & notifications on your device and selecting the app that you would like to delete.
Does livestream work on iPad?
Send live video and audio from your iPhone or iPad to viewers following along on Facebook, Twitter, Livestream, or any other website. Use the built-in chat to interact with other viewers. Chromecast, Roku, and Apple TV are all great options for bringing live events to your large screen.
Why is Facebook different on iPhone and iPad?
Because Facebook keeps track of everything you do while using it if you let it, even where you are at any given time, if you let it. The locations that your iPhone has visited and the times that it has been activated are not the same as those of your iPad.
Why can't i stream videos on my iPad?
If you want to stream high-definition videos in real time on your iPad or watch or download HD content, you will need a significant amount of memory space. Videos won't be able to load on your device if it has a lot of unnecessary files and cached data on it, which makes perfect sense.
Why is Facebook not compatible with this iPad?
If you are unable to update or download Facebook even on devices that are supported by the iOS operating system, consider updating your device to the most recent version of iOS. Delete the application from your device if it is already installed there. After that, launch the Settings app, navigate to General in Settings, then tap Software Update, and finally, download the most recent version of the iOS.