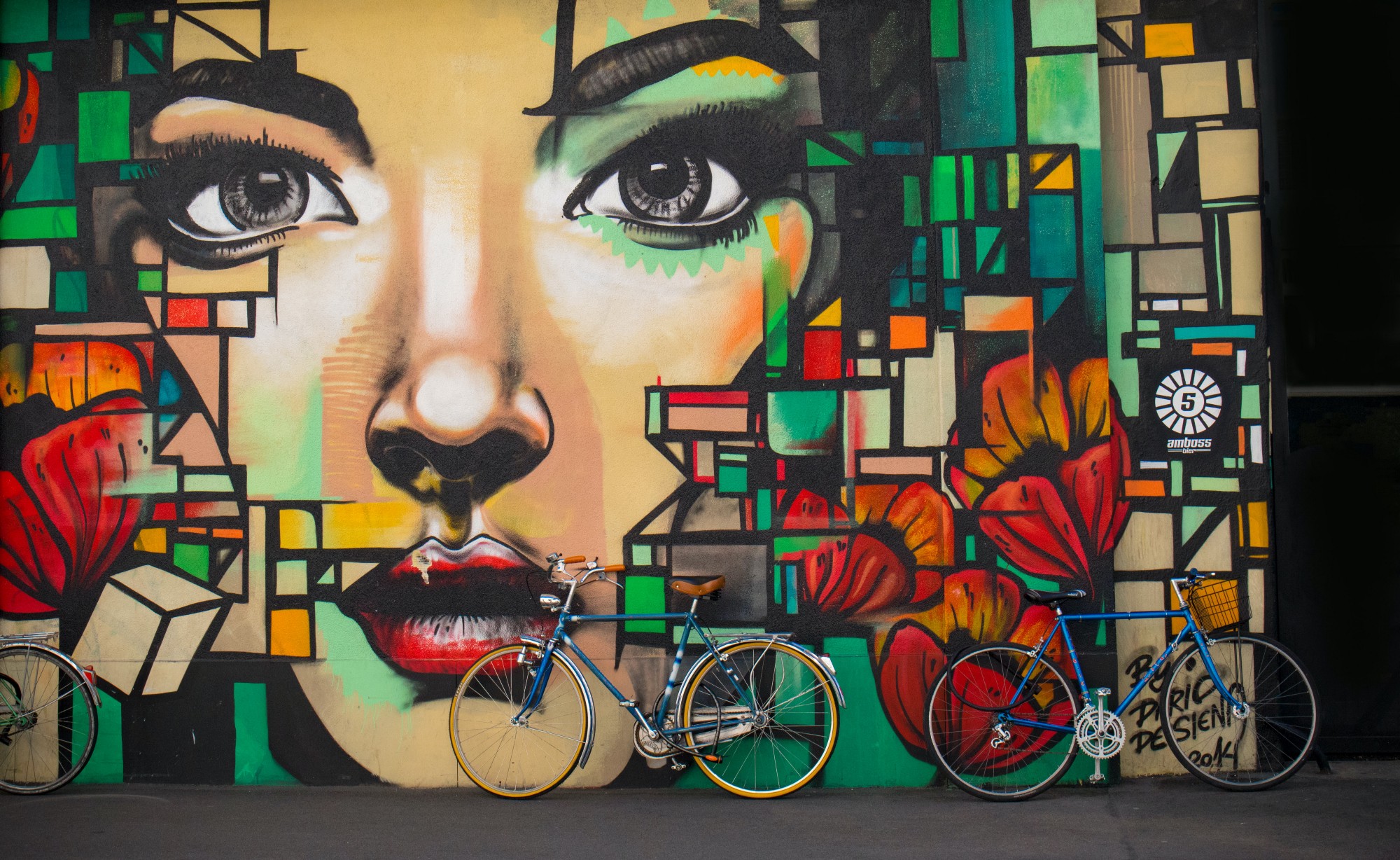 Non Fungible Tokens (NFTs) are getting popular day by day due to their increasing value. Most creative people are turning towards these tokens due to different reasons. From the last few years, a remarkable increase in their popularity and value can be seen. However, one can't enter this beneficial field without proper knowledge and understanding about it. One should be aware of the way of investing in these tokens or making personal NFTs. "How to create NFTs" is a question worth exploring for a person interested in earning through this platform. 
However, learning all about the NFTs requires a lot of time and effort. One will have to invest his precious time and effort in searching for these beneficial tokens. This is a very time-consuming task. 
If you're interested in learning all about non-fungible tokens, this guide will prove very beneficial for you. After thorough market research, we've proposed a guide for you that will be discussing all the queries under discussion. So, let's explore this guide to learn all about this query. 
Best Way to Create NFTs
When you create your NFTs, you're tokenizing your creations. When you tokenize it, all the important information about that particular asset will also be tokenized. You'll have to make particular wallets to store the tokens of your NFTs. These wallets will have unique addresses that will help you to make the assets safe and secure. So, all the people can't access your tokens within your wallet. Here is a precise method to make your NFT arts. 
1- Choose a Platform
Being an amateur of NFTs, you may know that different platforms assist their creation. You can choose from these platforms according to your choice. Here are some options for you. 
Nifty Gateway

OpenSea

AtomicMarket

Rarible 

MythMarket

Foundation

BakerySwap

SuperRare

KnownOrigin

Mintable
To create and sell your NFTs, you can choose any of these platforms accordingly. However, try to choose one that is easily understandable and easy to use. This will help a new person to easily handle different tasks. 
2- Create an Account
After finalizing the platform, create an account on that particular platform. Without an account, you can't proceed further. So, move on according to the terms and policies of the source you're going to use for creating the NFTs. Open your account for getting access to all its features and functions. 
3- Create a Wallet 
After account creation, the next step is to create a wallet for storing your assets over the platform. So, create an NFT wallet that you'll use later to pay the gas fees and other purposes. 
One of the most reliable and most commonly used wallets to store and deal in NFTs is MetaMask. You'll have to download the app from the google play store and add it as an extension. Then you'll set up a wallet address that will act as a security measure for your wallet. To deal in the NFTs, you'll have to use that particular wallet address. 
It's important to note that wallets are simply sources that store your private key or address for your wallet. Your assets are stored within your wallet ID on blockchain. 
4- Finalize the NFTs You're Going to Create
After you're done with the wallet, you'll have to decide the niche for creating your NFTs. So, decide which content and medium you're going to use for your NFTs. This is the most important thing that plays an important role in the creation of NFTs and processes for monetization. Decide the niche of your NFTs according to your interest. 
5- Create Your Art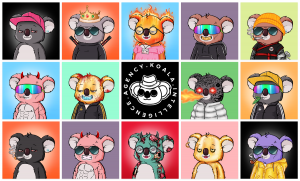 After deciding the niche, go to the platform you're going to create your NFTs, and proceed in the following way there. 
Hit the 'create' tab. 

Attach your MetaMask wallet. 

Select any special name for your art. 

Hit the 'Add new items' tab. 

Upload the file that you want to tokenize. 

Make its copies according to your choice. 

Set the retail price and execute for sale. 
6- Buy Cryptocurrency
You should know that a gas fee is inevitable to list the NFTs for the first time on the marketplace. This fee is deducted in the form of cryptocurrencies. So, you'll have enough credits in your wallet to pay for the gas fees. For this purpose, you'll have to purchase a cryptocurrency like Ethereum to send for the execution of your NFTs. 
7- List Your NFTs 
After you've created your NFTs and purchased cryptocurrency for paying the gas fees, the next step is listing. List your art as a model for the people. They'll decide the quality and price of your art. Anyone interested in your art will purchase them according to the terms and policies of the particular platform that you're using for NTF creation. 
Do I Need Money to Create NFTs?
Most reliable platforms have set a particular fee that new users will have to pay for the execution of his or her art over there. This fee is regarded as 'gas' in technical terms. This fee is not fixed for all platforms and all types of NFTs. For different tokens, this fee may be different. Also, the nature of tokens decides the fee charges. If people like and make maximum transactions of art that you're going to publish, the higher the fee for your art and vice versa.
Where Should I Sell My NFTs?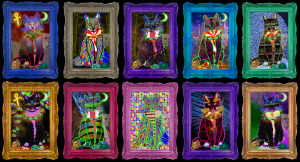 You can sell your NFTs on different platforms. Some of the most commonly used platforms for this purpose are listed here. 
1- Via Nifty Gateway
Nifty Gateway is one of the most reliable and most commonly used platforms for the auction of NFTs. This platform has an experienced team of workers who handle the dealings on this platform. So, there is no chance for any deceiving act or fraud cases over this platform. 
The team members of this forum judge the art to be auctioned. If it's authentic, valuable, and having weight, they'll allow its auction and vice versa. Also regarded as a custodial forum, the Nifty Gateway works on the custodial method. If users know all the terms and conditions of this forum, no other forum is secure than this one. 
2- Through OpenSea Forum
Another reliable and most loved NFT auction platform is OpenSea. Like many other forums, you can deal in NFTs at this platform with authentic and trusted buyers. After a thorough dealing process, one can sell his or her art over this platform. 
3- On Rarible NFT Platform
It's an open marketplace for the auction of NFTs by different sellers and purchasers. One can search for sellers or buyers on this platform to deal with the art he or she has created for the auction. One can use the weigh-in feature of this forum to judge whether the fee being charged is reliable or not. This determines the genuineness of this forum. 
4- By Using Foundation Forum
As the name suggests, the foundation is a social platform where different creators or artists work in a clone. Within clones, they exhibit their arts for sale. This forum may charge some extra fee for using the boasting feature. However, this feature will help the users to sell the arts instantly. 
5- SuperRare Platform
One can exhibit his or her art over the SuperRare Platform for auction. This will need a sign-in process. However, after this step, one can deal with the reliable customers of NFTs. This platform, like many others, judges the work before its execution. So, one can find quality works on this platform. 
6- Mintable NFTs Auction Forum
It's the platform that helps its users to deal in different currencies and NFTs. It's one of the simple and easy-to-use forums where one can trade in different cryptocurrencies and NFTs. All these features help the users to earn a handsome revenue by selling his or her creative arts. 
7- Selling NFTs With S!ng
S!ng is a platform that is currently planning to create a forum where not only singers but other artists can also sell their NFTs. This will be one of the safest like many other reliable forums of the NFTs. Those who will be working on different arts with musicians will be able to auction their arts. In this way, those who can't sing can also benefit from this platform. 
What are the benefits of Creating NFTs?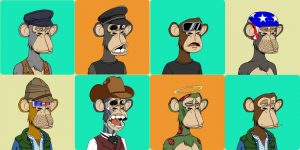 One can get many benefits by creating his or her NFTs through his or her creativity. In the modern era of technology, people can get maximum benefits by selling and monetizing their arts over NFTs platforms. Here are some of the economical and non – economic benefits of creating NFTs. 
1- A Risk-Free Investment 
One of the major benefits of creating NFTs through different creative arts is that it's a risk-free idea. Mostly, the NFTs assets are properties of single owners. No other person can share them. So, there are fewer chances of any fraud or other loss.
2- Almost Free Way of Earning Money 
Except for a few platforms, all the platforms of creating, exhibiting, and selling NFTs are free. The paid forums are also not very costly. One can create NFTs and exhibit them for sale at a low price. So, owning these assets is very profitable for creative persons. 
3- Possession
As mentioned above, NFTs can't be the property of more than one owner. He or she can prove the ownership of the tokens on different platforms. This is another benefit of owning non-fungible tokens. These assets are not like any blockchain network. So, a single account will belong to a single owner. 
4- Authentic Assets
One of the major benefits of creating NFTs is their authenticity. Creative persons can create NFTs through their creativity. So, all the NFTs belong to a special person who has a unique talent. However, creating more than one copy is a wise idea for security purposes. One has the option to release a particular quantity of NFTs. So, these may be regarded as reliable assets. 
5- Easy Transfer
When someone sells his or her NFTs, he or she will have to transfer the assets to the buyer. This will need to shift the contracts. The NFTs work on contracts. Transferring these contracts is easy and simple after a reliable deal with any of the buyers. However, one should fulfill the criteria before the transfer of ownership. 
6- Ever Increasing Demand 
With their increasing popularity, the demand for NFTs is increasing day by day. People are using these assets to earn handsome revenue. So, if you own any of the NFTs, it will be a great blessing for you. 
7- Profitable Arts 
As you know, the NFTs are getting more popular day by day. Due to their popularity, the demand for these arts is also increasing. This increase in demand helps in building their value. So, one can earn a handsome profit through such arts due to their ever-increasing value. 
8- Option for Auction and Fixed Pricing
It's up to the seller whether he sells his or her art via auction or through a fixed price. This flexibility of pricing will be very beneficial for a person who knows how to earn through these assets. 
Is NFTs Valuable?
Mostly, people think about whether creating NFTs is valuable or not. It's a good question that must not be ignored. If you're blessed with a creative mind, you can earn a handsome profit by creating NFTs. After their creation, you can process your NFTs through the following ways to earn revenue or value. 
1- Sell Your NFTs 
The most commonly used practice to get benefits from the NFTs is by selling them to potential buyers. There are many issues investors who want to purchase creative arts for the sake of earning profit via these arts. Your valuable creations like songs, videos, audio, or any other art can be exhibited for sale. 
Keep in mind that it's up to you to manage the sale of your creations. If you're creative enough, you can easily handle the selling of your artwork. We've discussed the most reliable and most commonly used platforms for dealings in NFTs. You can use any of them according to your choice. 
2- Trade-in NFTs
Another purpose behind the creation of NFTs may be NFT trading. Trading in these creative arts is another way to earn profit. Also, those who can't create NFTs may avail this opportunity. They may invest in people's arts. When the value of the NFTs increases, they may sell it to earn profit. Those having a talent for trading in any art may benefit from this method. 
3- Invest in NFTs Games
With an increasing value and demand of the NFTs, videos, audios, or music are not the only options for you to auction them for sale. Exhibiting the games in the form of NFTs is another way to earn profit. Many games are auctioned in the form of NFTs. 
A person who has the capability of dealing in any art may invest in such games. These games may also earn a handsome revenue for you. 
4- Invest in Startups
Those who lack the capability of creating their own NFT arts can get profit from these arts by investing in the startups of such arts. There are many options for you in case of a tart-up. You can invest in any of them to get benefits. Being very easy and simple, investing in NFT startups may be the start of your journey towards a bright future. So, consider taking a start with such a method if you can't use any of the above methods. 
5- Consider Earning Through Staking
If you have NFTs but don't know how to trade in these assets or don't have enough time to process them for benefit, you can consider NFT staking. In such a method, you can hand over your art to a person who is reliable and knows how to trade in them. 
So, he will trade in these arts via your NFTs. Your original intellectual property will be safe and secure and the profit margin will be divided into two parts. This is another way for those who want to earn through NFTs. 
Final Thoughts 
A person blessed with a creative mind has unpredictable power. He can be successful in any field that he'll choose. Creating NFTs is one of the best ways for intellectual persons to create different arts and earn through them. However, one should learn all about these tokens before taking a start with them. It's quite easy and simple to process your NFTs for making money. However, all this is possible only when you know how to process them effectively. A thorough method to create and sell the NFTs for profit is mentioned in the above section. Follow this guide to get benefits from NFTs. 
FAQs Section
1- Can I create my NFT?
Why not? If you're blessed with a creative mind, creating NFTs is a child's play for you. After the creation of a cryptocurrency wallet, you can use any of the NFTs platforms to create your NFT arts. Proceed in the following way on any of the NFTs platforms. 
Sign in to your favorite NFT forum. 

Attach your wallet to that particular platform. 

Buy cryptocurrency to pay the gas fee. 

Start working on your art. 

Choose a name for your art. 

The auction is for the sale. 
2- What software do NFT artists use?
The al-Based PC version of SketchAR is the best way for the artists to exhibit their arts for auction. One can use this forum to turn his or her art into NFTs. So, this mobile app may prove very profitable for you. 
3- How do I make NFT art for free?
You can use different platforms and different methods to create NFT art for free. S!ing is one of the best methods to get started with NFTs. One can choose the art of his or her choice that will earn profit for him. Here is a precise method for such a task. 
Open the S!ng app.

Search for a circular button at the end of the screen. 

You'll open a new interface. 

Choose your favorite art. 

Shoot or upload your content over there. 

Give your art a particularly attractive name. 

Your art is ready for auction. 

Tap the plus button to add any note or collaboratory files. 
4- How much does it cost to create an NFT?
Different kinds of NFTs cost differently. However, most of the NFT arts are not so expensive. One can create and sell them easily with no or a little investment. However, this thing varies from forum to forum or NFT to NFTs. Only the cost you'll have to pay will be the legal fee (gas) of the platform for the auction of your artwork there. However, such fees are not so high. So, one can start from a low budget if he doesn't have enough credits. 
5- How do I sell digital art to NFT?
Here is a method to sell your NFTs on any forum. 
Select your favorite NFT auction platform. 

Create an account. 

Purchase some cryptocurrency to invest in NFTs. 

Create a crypto wallet. 

Add cryptocurrency to your wallet. 

Pin your wallet to the NFT forum you're going to use. 

Exhibit your NFT art over that particular platform. 

Add a brief description of your art. 

Pay the gas fees. 

Fix the price or choose the auction method. 

Sell on a beneficial value. 
6- Can a photo be an NFT?
Yes. A photo that will have any unique thing in it and appeals to the audience may be an NFT. You can auction such art for sale and it can earn a handsome profit for you. Non-fungible tokens have become one of the major interests of the people within the modern era of technology. You can also be interested people if you've any unique talent.