How To Crossplay Halo Infinite PC Xbox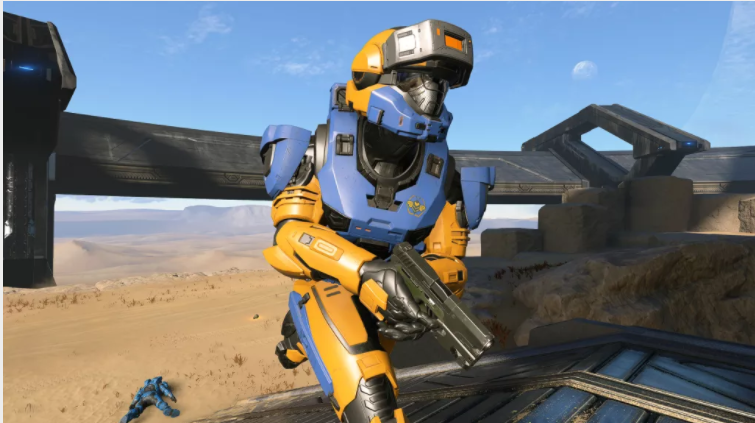 Halo Infinite's multiplayer is now out, and it is free, enjoyable, and allows cross-platform play. The inclusion of crossplay in a multiplayer shooter has been more commonplace in recent years, but it's a significant development for Halo, a game that was previously exclusively accessible on a single platform. It is now possible to play almost every Halo game with friends on both PC and console platforms, thanks to the release of Halo Infinite and the Master Chief Collection.
Having said that, the complexities of how crossplay works in Halo Infinite aren't as well articulated as they are in titles like Call of Duty: Warzone or Fortnite, which are more popular today. When crossplay is enabled, it's difficult to know whether or not it's active, and whether or not you can turn it off is dependant on the mode you're playing in. So far, here's how Halo Infinite crossplay has worked in practise.
How do you turn Halo Infinite crossplay on?
By default, crossplay is enabled in Halo Infinite by default. As far as I can tell, there isn't anything you need to do in order for it to work.
I'm an Xbox player who wants to turn off crossplay. Can I?
No, not at all. There is currently no general crossplay option available in the current Halo Infinite release, however it is feasible that one may be added in the near future. The game is still considered a "beta," despite the fact that the "complete" version, which includes the campaign, will be available in less than a month.
Based on how important crossplay looks to be in the Halo Infinite multiplayer experience, it's possible that 343 Industries may be reluctant to provide an option to turn it off. In order to mitigate the possible balance concerns associated with commingling platforms, 343 has chosen to employ input-based matching on a restricted scale. Given that Halo has always been created with the speed and capabilities of controllers in mind, the skill gap between controllers and mouse is likely to be lower than it is in quicker shooters like Call of Duty and Battlefield.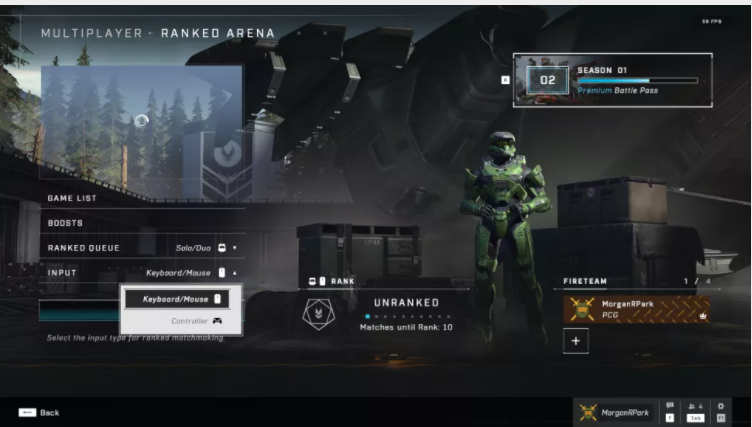 Does Halo Infinite have input-based matchmaking?
Yes, but only in one mode right now. If you're playing Ranked as a solo player or with one friend as a duo, you'll find an option on the matchmaking screen to choose your input. You can choose between "Keyboard/Mouse" and "Controller." Whichever you choose, you'll only be matched with players using the same input.
Be aware: Ranked Solo/Duos is currently the only mode with this feature. The larger Arena Ranked mode has a dropdown menu that looks like it'd let you turn crossplay off as an option, but the only option in the menu right now is to keep it on.
How can you tell when Halo Infinite crossplay is working?
Even though crossplay is always enabled in Halo Infinite, there is no visible indication as to whether the people in my queue are playing on PC or Xbox. As in Battlefield 2042 and Apex Legends, neither the pre-game lobby nor the in-game scoreboard display "Xbox/PC" insignia next to user names, as they do in Battlefield 2042.
It's conceivable that 343 deliberately withholds this information from the public. Although it is still too early to tell for certain, it seems that keyboard and mouse users have a minor edge over controller gamers who are primarily using the Xbox One. It's possible that 343 is obscuring who is using what and where in order to minimise the tools available to gamers to abuse others.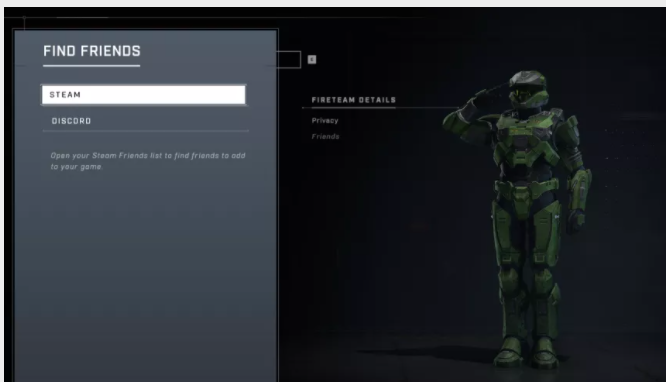 Halo Infinite: How to invite Steam friends
Halo Infinite makes it easy to invite Xbox friends that are playing on PC or console, but the game's social menu doesn't surface Steam friends as easily. To invite Steam friends to your fireteam, you have two options:
 Press Shift+Tab to summon the Steam overlay, right-click a friend, and invite
Go to Halo's social menu by pressing Tab on the main menu, then click "Find Friends" at the bottom (or click G). From there, select Steam.
Halo Infinite: How to invite Discord friends
Hey, this is quite cool: you can ask pals to join your Halo Fireteam by using the Discord chat application. The quickest and most convenient method to accomplish this is not in-game, but rather via your Discord client. You should see an invite option in the text box of any server you're on when Halo Infinite is running if everything is functioning properly. The button has the following appearance: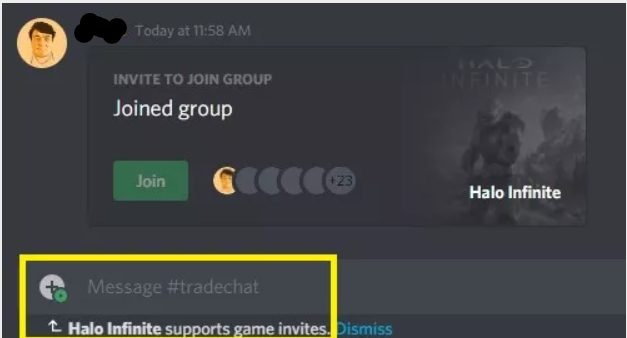 Read More: How to Change Your Character's Skin in Minecraft
Video Guide