How to Delete Music from Your Apple Watch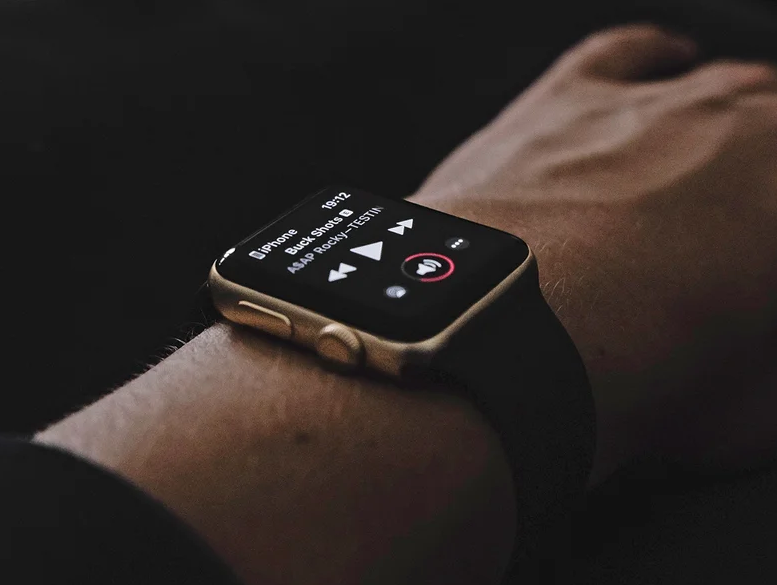 You have the ability to upload up to 2 gigabytes of music to your Apple Watch, which provides you with the ability to listen to music on your watch using a Bluetooth speaker or headphones even when your watch is not within range of your iPhone. This feature allows you to listen to music on your watch even when you are not wearing your iPhone. Delete music from your Apple Watch by following the instructions in this article, which will lead you through each step. So let's get started:
Read Also: How to Take Pictures With Your Apple Watch
How to Delete Music from Your Apple Watch
1. In order to delete a playlist from your watch, you will need to utilise your phone. Tap the app icon labelled "Watch" that is located on the Home screen.
2. Check to see that the screen labelled "My Watch" is active. In that case, you'll need to tap the "My Watch" icon that's located at the bottom of the screen.

3. Tap "Music" when you're on the screen for "My Watch."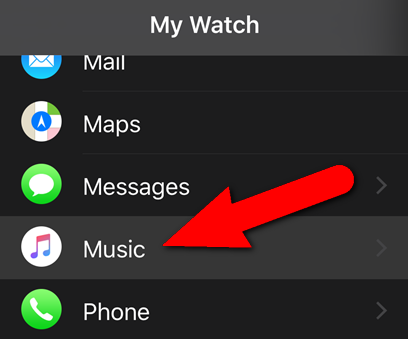 4. Next to the heading "Synced Playlist" is a list that contains the playlist that is now being played on your watch. Tap the "Synced Playlist" button on your watch if you want to remove this playlist from your device.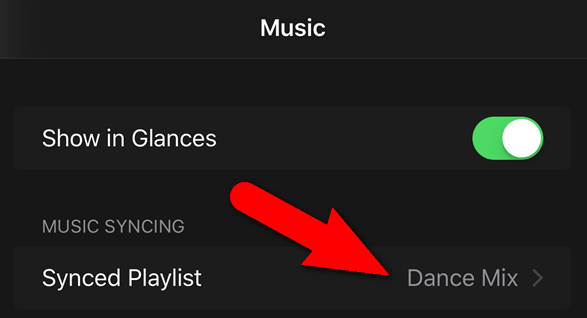 5. When you look at the list of available playlists on your phone, the synchronized playlist will be denoted by the word "Synced" followed by a checkmark.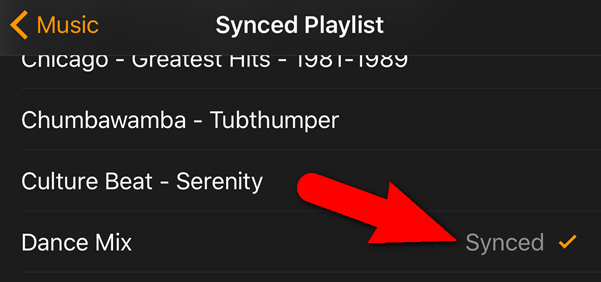 6. Make sure that your watch is connected to the charger before you attempt to delete the playlist that is stored on your watch. If you want to sync music to or remove music from your watch, the watch needs to be charging. Tap the  "None" option after you have reached the very bottom of the list.

7. A check mark will appear next to the word "None" whenever there is no playlist that has been synchronised to your watch.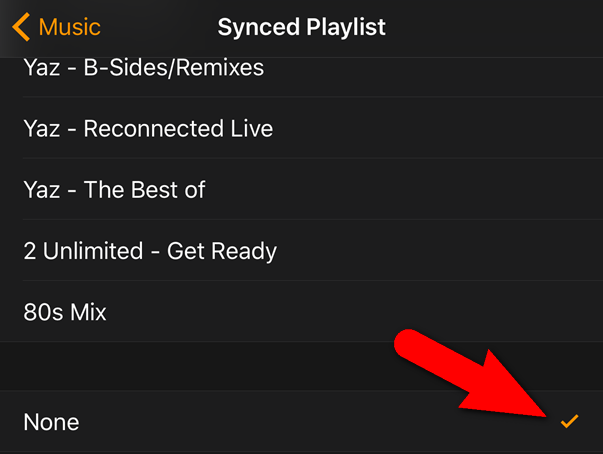 8. If you choose your watch as the source of music and then pick "Playlists," a notification will appear on your watch informing you that there is no music available.
9. Once more, before you remove a playlist from your Apple Watch or add a new playlist to it, make sure that your Apple Watch is fully charged.
FAQs
Is music stored on Apple Watch?
Using the Apple Watch software found on your iPhone, you are able to transfer individual albums and playlists to your Apple Watch. In addition, if you are a member to Apple Music, you can add music to your Apple Watch using the Music app right from your watch. If you are already subscribed to Apple Music, you do not need to pick and choose which songs you want to store on your Apple Watch.
How do I delete photos and music from my Apple Watch?
Launch the Photos app on your iPhone, then delete the image from the album that has been synchronised with your Apple Watch. This will erase the photo from your Apple Watch.
How do I clear storage on my Apple Watch?
Delete all media and applications.
To begin, delete any music or photos that you've synced to your Apple Watch in order to free up space on that device. You may also do this by going into your Apple Music library. After that, give the watchOS update installation a shot. If your watch does not yet have sufficient available storage, you should delete certain apps to free up additional space, and then attempt to update it.
Why can't I remove a device from Apple Music?
If you are unable to remove a device, you must first sign out of your Apple ID on the problematic device and then try to remove the device again. In the event that you are still unable to remove it, you may be required to wait up to ninety days before you can link the device to a different Apple ID.
Why is my Apple Watch full storage?
If your Apple Watch keeps indicating that its storage is full, you should upgrade both your iOS and watchOS devices and then restart them. In addition, you should delete some of your media files and applications so that the operating system will be forced to re-index your data. Attempt to clear the data from the Reminders app, log out of iCloud, and restart all of your devices. If the problem continues, you will need to unpair your Apple Watch.