How to SignOut of All Devices at Once on Spotify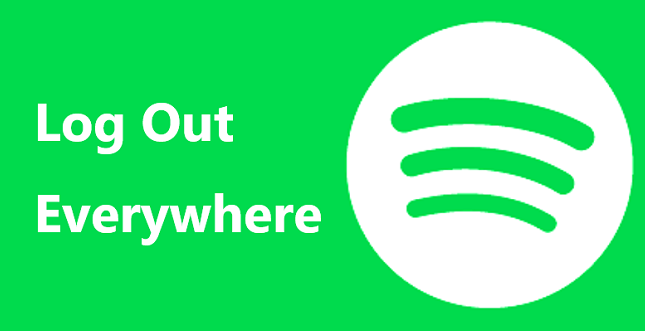 Despite the fact that there is no predetermined limit on the number of devices that can be used with a Spotify membership, it is considered good practice to sign out of any devices that are no longer being utilized. If you no longer have access to a device on which you are logged in, you can sign out of all devices at once by going to the settings page connected with your account and selecting the appropriate option there. Now, in order to accomplish that, here is the procedure:
Read Also: How to Turn On and Off Data Saver in Spotify on an iPhone
How to SignOut of All Devices at Once on Spotify 
To get started, launch your preferred web browser and go to the Spotify website. To reach the settings page for your Spotify account, choose the Profile > Account option on the main Spotify page if you are already signed into the service.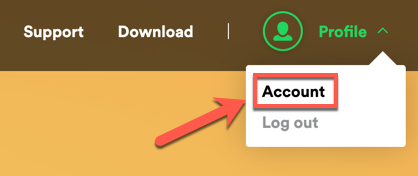 Before continuing, ensure that you are signed in by selecting the "Log In" option located in the upper-right corner of the screen.

If you sign in from the homepage, you will be sent directly to the web player for Spotify. To go to the settings page from there, pick your account name in the upper-right corner, and then choose the "Account" option from the menu that drops down.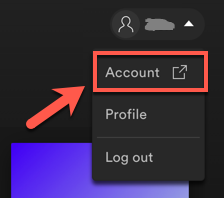 Both of these methods will take you to the settings part of your Spotify account, where you may make modifications to various parameters, such as your email address or your subscription plan.
However, to sign out of all devices at once, scroll down until you reach the bottom of the page, and then click the "Sign Out Everywhere" option that is located directly below the category that is named "Signout Everywhere."

When you click on this button, you will immediately be logged out of your Spotify account in the browser where you have it open. The vast majority of additional devices that were used to access Spotify should also sign out automatically at this time. At this point, you are going to be required to re-log in to any devices that you plan to keep using in the future.
If, on the other hand, you are making use of some standalone devices, you might discover that you need to manually uninstall these. This includes (but is not limited to) Sonos speakers and PlayStation devices, as these need you to link your account to another device or ID first. However, this does not include any other devices, as the Spotify website suggests.
FAQs
Can I kick someone off my Spotify?
You may ensure that you are logged out from all of the devices you have been using by going to the page for your account and selecting the option to Sign out everywhere. Note that this does not affect partner devices (such as TVs, game consoles, or speakers), so if you want to disable access for those, go to your applications page and select the REMOVE ACCESS option.
What is device limit reached in Spotify?
In the event that you receive an error that states "Device Limit Exceeded," this indicates that you need to deauthorize an older device before you can continue using the benefits that included with your subscription. To deauthorize a device, go to the Settings menu of your app, then select Pro Options, and finally click on Devices to get a list of the devices that are currently authorised.
Can someone else log in to my Spotify account?
Although our platform and user records are safe, there have been cases in which security flaws in other services have allowed unauthorised users to access users' Spotify accounts. Keep an eye out for: It appears that your password is no longer valid. Your e-mail address is going through some changes.
Does Spotify free have a limit?
You are able to use Spotify without paying anything, but the free version has less features. You are allowed to skip up to six times each hour on the free plan, and you can play music in shuffle mode. This feature is available every hour. You won't be able to listen to Spotify Radio, but you can access the Daily Mix playlists.
Does Spotify waste Internet?
Spotify will require anything from half a megabyte (MB) all the way up to eight megabytes (MB) for an average song, depending on the audio settings. It's possible that listening to music online for an entire hour will take up to 150 MB of your data. Even if it doesn't seem like much, only one hour of streaming content every day can take up an astounding six gigabytes of mobile data in a single month.