How to Delete Your Bitmoji on Snapchat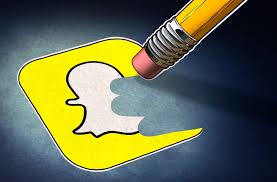 Bitmojis are Snapchat's version of emojis; digital avatars designed to look like its users. Mainly, it's meant to serve as a creative and engaging digital alternative to profile images. The user is given extensive control over their digital representation, or "avatar," in Bitmoji, allowing them to express their unique personality and interests through a wide range of customization options. As an added bonus, you may make your own stickers and engage in more personalized digital interactions. People have been known to spend hours upon hours perfecting their Bitmojis. Almost every Snapchat user makes use of Bitmojis, but not everyone is happy with them. Stay tuned for the conclusion if you're one of those people who wants to uninstall Bitmoji from Snapchat. More information, including explicit instructions, on erasing Bitmoji from Snapchat is below.
Read Also: How to Log Out of Snapchat Using the Mobile App
How to Delete Your Bitmoji on Snapchat
If you had generated your Bitmoji using the Snapchat app, you will find the option to delete it within the Snapchat app itself. If you want to remove or unlink your Bitmoji on Snapchat, just follow the procedures that are listed below.
NOTE: These instructions apply to both the Android and iOS versions of the Snapchat app.
1. Launch the Snapchat app on your device.
2. Select the Bitmoji symbol located in the upper left-hand corner of the screen, as seen in the following image.
3. Select the "Settings" icon from the menu.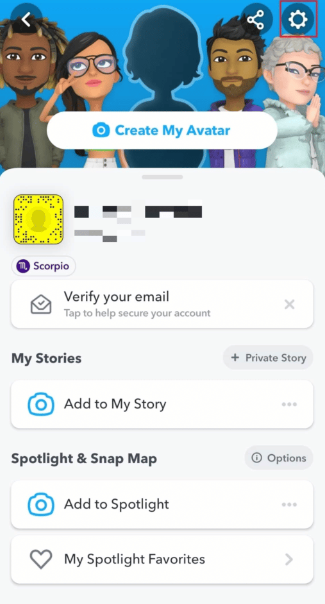 4. Select Bitmoji from the list by tapping on it.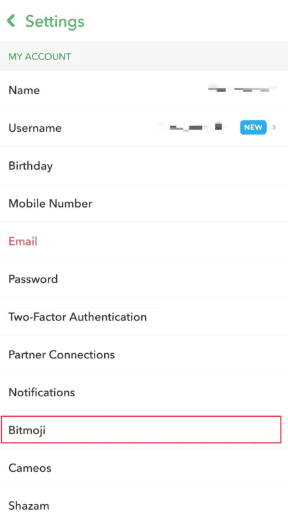 5. Next, from the bottom of the screen, select the Unlink My Bitmoji option.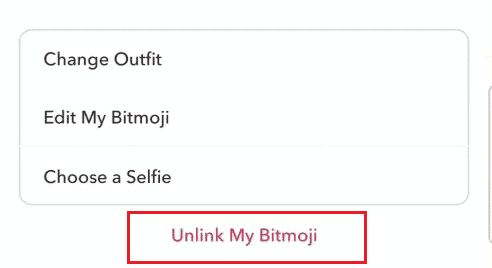 6. Finally, on the popup that appears, select the Unlink option to finish the process of disconnecting.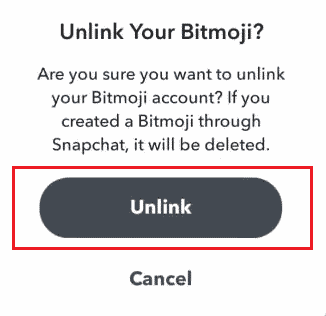 FAQs
How do you redo Bitmoji on Snapchat?
If you already have a Bitmoji on Snapchat, you can edit it by…
If you want to change the way your Bitmoji appears on your Profile, you can do so by selecting "Edit Avatar," "Change Outfit," "Change Selfie," or "Pose and Background" from the drop-down menu.
How do I remove a 3D Bitmoji selfie?
There is no method to completely delete it and get rid of it at this time. The only thing you can do is remove the link between your Snapchat profile and your Bitmoji account. When you disconnect your 3D Bitmoji account from your Snapchat profile, your 3D Bitmoji will be reverted to the default, generic setting.
Why is my Snapchat Bitmoji green?
People are colouring their Bitmojis in various shades of purple and green.
Young people are altering the skin tone of their Bitmoji avatars, which has emerged as a new trend on the social media platform Snapchat. You are not limited to having skin colours that are natural to you when you use Bitmojis; instead, you have the option of giving your skin a vivid colour that is reminiscent of an extraterrestrial.
Why is my selfie on Snapchat 3D?
The 3D camera mode makes use of the depth data stored on your smartphone to reconstruct a selfie. This is accomplished by enabling the movement of the smartphone to change the perspective of the image, which has the effect of giving the impression that the selfie is emerging from the screen.