How To Look Small in Roblox – 3 Methods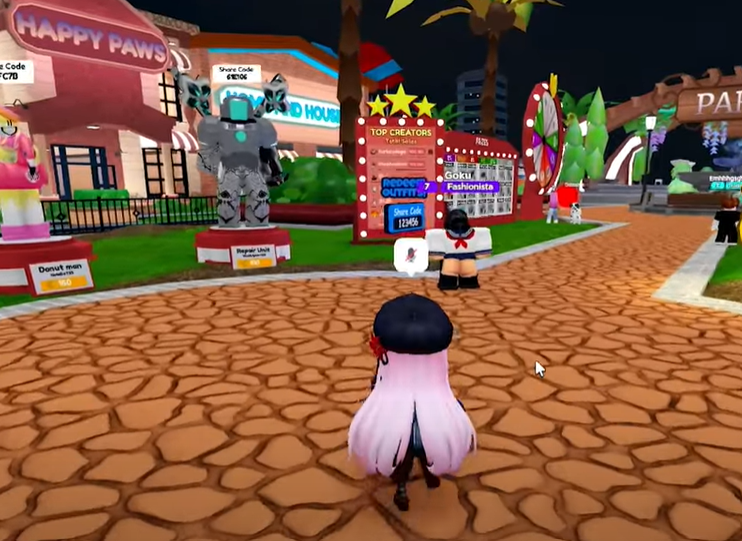 Hey there fellow Robloxians! Have you ever wanted to make your avatar look like a tiny, petite version of yourself? Well, you're in luck because in this article, I'm going to show you how to do just that!
Before we begin, I should note that this may require some Robux, so if you're broke, no worries, just come back to this article when you have enough. Alright, let's get started!
Getting the Bundles
The first thing you'll need to do is head over to the Avatar Shop and search for two specific bundles: the first one is called "Gnoxys Ultimate Bundle" and costs 400 Robux, and the second one is called "Completely Normal Bundle" and costs only 250 Robux. Purchase both of these bundles to proceed to the next step.
Selecting the Mini R15 Avatar
Now that you have your bundles, it's time to select a Mini R15 avatar from the Avatar Shop. Just type "mini R15" in the search bar, and you'll see a variety of blocky avatars to choose from. They are all around 56 Robux each, so very affordable.
Equipping Your Avatar
Once you have your Mini R15 avatar, it's time to equip it with your bundles. First, go to "Head and Body" and select the "Gesture Torso" from the "Completely Normal Bundle". Next, go to "Arms and Legs" and equip the tiny arms from the "Gnoxys Ultimate Bundle".
Adding Clothes and Accessories
Now that you have the basics down, it's time to customize your avatar with clothing and accessories. Head over to the "Clothing" section of the Avatar Shop and select any layered clothing that you like. You can even choose a skin-colored one for a more realistic look. As for hair, feel free to choose whatever style you prefer.
And voila, you now have a tiny, cute, and petite version of yourself in Roblox!
Additional Tips
For those who can only afford 80 Robux, don't worry, you can still achieve the look of a small avatar. Simply use the "City Life Women" torso for free, and add any layered clothing and 3D pants. You can also resize your avatar to make it even smaller.
Another option is to get the "Piggy Bundle" and equip the torso, arms, and legs, then add any head and layered clothing.
You can try the "Mushroom Bundle" for the arms and legs, and the "BlazeBurner" torso. Add layered clothing on top and any head that you like.
Final Thoughts
Looking small and cute in Roblox can be a fun and unique way to express yourself. With these tips and tricks, you can create a personalized avatar that showcases your personality in a new way. So, get creative, experiment with different options, and most importantly, have fun!