New PlayStation Plus Update Has Disappointing News for PS4 and PS5 Users
PlayStation Plus subscribers who were hoping to get their hands on one of this year's most anticipated games for free in the near future due to a PSN issue have been let down by a fresh update. At this early stage of 2021, we have Pokemon Legends: Arceus, Horizon Forbidden West, Dying Light 2 and Elden Ring, as well as Gran Turismo 7 coming out tomorrow. One of the year's finest releases, at least so far, wasn't one of these high-profile blockbusters. Despite the fact that Sifu was launched as a self-published title by indie developer Slocap on February 6, the game had a significant amount of buzz surrounding it because to the PlayStation Marketing team's assistance in promoting the game for console exclusivity. Sifu, which has sold over one million copies and is widely regarded, was mistakenly assumed to be a PS Plus exclusive.
Sifu, like other free PlayStation Plus titles, was recently shown on PSN with a PlayStation Plus branding. According to developer Slocap, this has sparked suspicion that the game might be made available for free via the subscription service.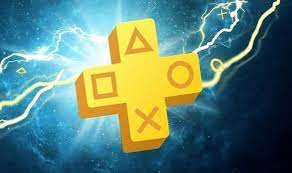 An error in rendering was discovered by the French studio, and it has subsequently been corrected. We don't know how this happened. Is it possible that the subscription service will make the game free in the future? Right now this isn't indicative of that, if Slocap is to be believed.
We'll keep you posted as always. PlayStation Plus games for April will not be revealed until a few weeks from now. The lineup will leak before of its formal unveiling in April if prior months are any indication, and we'll let you know when that happens.