How to Disable or Turn Off Recurring Billing on Xbox One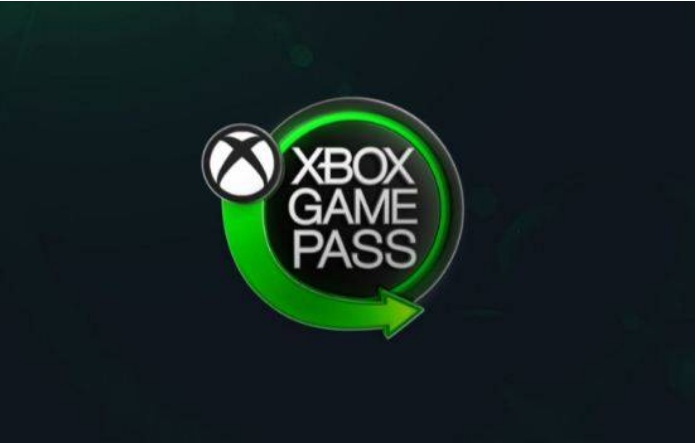 If you do not turn off auto-renewal for your Xbox One membership services, such as Xbox Live Gold and Game Pass, they will continue without your intervention for months or even years. That is acceptable so long as you are actually making use of these services, but it is incredibly simple to stop playing and then forget that your subscription is scheduled to automatically renew after a certain period of time. This guide will walk you through the steps necessary to disable or cancel recurring billing on your Xbox One console. So let's get started:
Read Also: How to Find Out Xbox One NAT Type
How to Disable or Turn Off Recurring Billing on Xbox One
You will need to utilize a web browser that is installed on a computer in order to disable the automatic renewal feature for your Xbox Live Gold subscription or any other Xbox One subscriptions, such as Game Pass. You are free to use any current web browser, such as Chrome, Firefox, or Edge, and it does not make a difference if your machine  runs Microsoft Windows, Apple macOS, or Linux.
1. The very first thing you need to do is go to Microsoft.com. Click the "Sign In" option in the top right corner of the page if you haven't previously done so, and then enter your email address and password when prompted.
2. To manage your Microsoft account, go to the main account page and click the Manage button.

3. The screen that displays your payment options also lists all of the active Microsoft subscriptions you currently have, along with the payment method that you employ for each one.
4. To move on with this process, please visit the right side of the website and select the Xbox Live Gold link.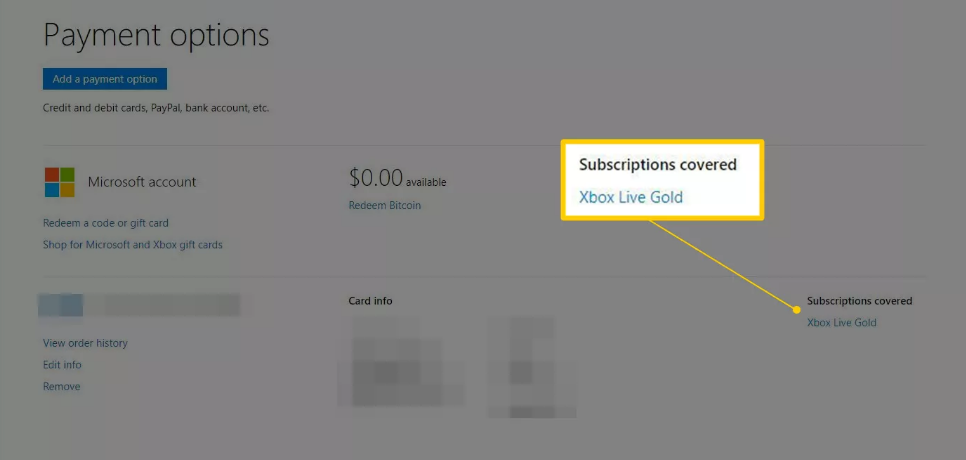 5. You may turn off auto-renewal and cancel your Microsoft subscriptions from the services & subscriptions page. This includes services like Xbox Live Gold that are connected to your Xbox One and can be cancelled at any time.
6. Find the section labelled Xbox Live Gold, then click the Manage button. It is possible that you will need to scroll in order to locate the Xbox Live Gold area if you subscribe to a significant number of Microsoft services.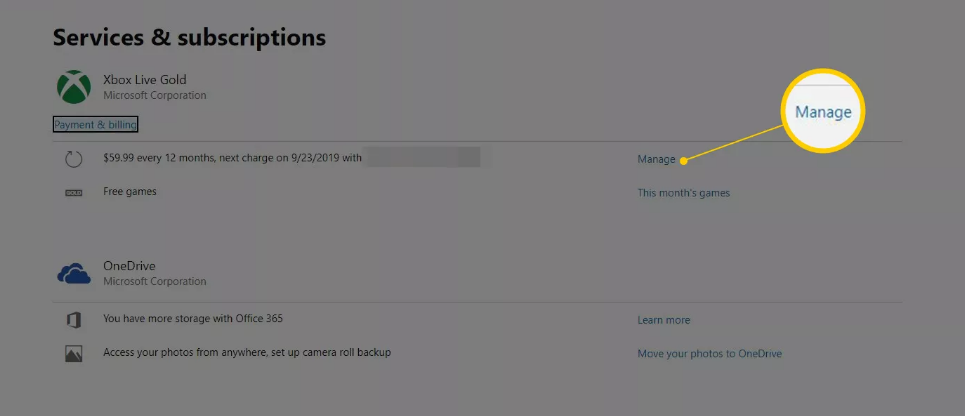 7. You can examine the remaining time on your Xbox Live Gold subscription, make changes to your payment method, cancel your subscription, or disable recurring payments on the page dedicated to your Xbox Live Gold membership.
8. To stop your Xbox Live Gold subscription from automatically renewing, go to the Settings menu, select Change, and then select the option to Turn off recurring billing.

9. To complete the procedure and ensure that you are not re-billed at the conclusion of your membership period, click the Confirm cancellation button that appears in the popup confirmation box. Your subscription will continue to be valid until that time, and you will continue to have access to all of the perks that come with Xbox Live Gold until the subscription runs out.

FAQs
Can you turn off recurring billing for Game Pass?
Choose "Subscriptions" from the drop-down menu on the Account screen. After opening the Subscriptions options on your Xbox, select "Game Pass" from the list of available services. Select "Turn Off Recurring Billing" as the final step to cease being charged for Game Pass on a monthly basis. There will be a notification on your Xbox asking you to confirm that you wish to switch off recurring billing after you have done so.
Because new games are constantly being added, there is always something fresh to try out. Join right now and you'll just pay $1 for your first month. Unless you cancel it through your Microsoft Account, your subscription will continue to be charged at the standard monthly rate. See terms.
What happens if you don't pay a subscription on Xbox?
If this occurs, you will no longer have access to the subscription and the services it provides. For instance, if a renewal payment for your Xbox Live Gold subscription fails, you are locked out of the service. Online multiplayer functionality is only available in games that are free to play.
Is Xbox Game Pass cheaper than gold?
If you only play a select few online games on your Xbox One, Xbox Series X or Xbox Series S and aren't interested in the hundreds of games that are available on Game Pass, you will technically save a lot of money by sticking with Gold rather than subscribing to Game Pass Ultimate at the rate of $14.99 per month. This is because Gold is less expensive than Game Pass Ultimate.
How long can you go without paying Xbox?
In most cases, if an outstanding debt is not paid, your account will be stopped either until the balance is paid in full or until a certain length of time has passed (I believe the amount of time is sixty days). Until the suspension is lifted, you won't be able to add a prepaid gold or game pass card to your account.
Will Xbox delete inactive accounts?
In most cases, an account is removed when it has been dormant for a period of five years. On the other hand, the gamer tag might not be available at that moment. Additionally, some users sign up for Xbox Live accounts on Xbox.com but never actually use their accounts to play any games.
What Xbox membership is best?
The Ultimate Gamer's Pass
In addition, you will obtain benefits such as exclusive deals and in-game content, and it will come complete with an EA Play subscription. This is your best bet if you're a gamer who enjoys a variety of genres and doesn't want to make any concessions. In addition, new users who sign up right now can get their first month of service for just one dollar.