How to Download Xbox 360 Games to USB and Play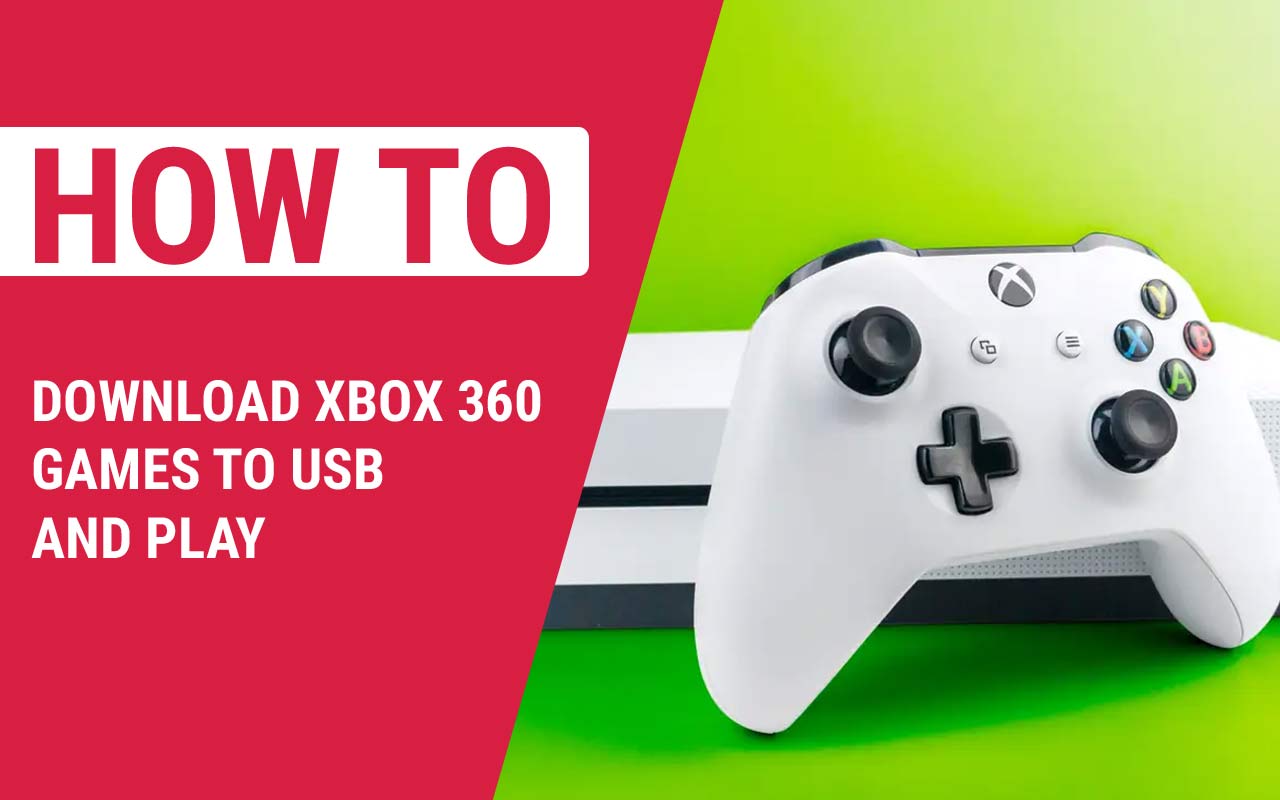 You may play online with other players from all around the world via Xbox Live, and you can also access a wide variety of content and software through Xbox 360's online store.
Do not waste your time and energy rummaging through a shelf full of the game's CDs and DVDs to discover the correct disc. So, why bother with CDs and DVDs when you can buy games online and download them directly to your USB or the hard drive of your Xbox 360.
It is possible to install any Xbox 360 game from a disc to your console, which will allow you to play the game without the requirement of CD or DVD. To play a game, you'll need to insert a CD or DVD. This not only speeds up the loading process, but it also lowers the amount of noise generated by your Xbox and the amount of wear and tear on the disc.
Buying CDs and DVDs of Xbox 360 games may be tedious, so if you're looking for a way to organize your collection, here is the answer. Even if you don't want to download and play games because of those conditions, you may not have any other option. If that's the case, don't worry; we've got three possible answers for you. Let's get started right now.
Read Also: How To Connect Bluetooth Headphones To Xbox One
Method 1: Configure Your USB Storage Device
Turn on your Xbox 360 and connect your USB storage device to the USB port.
Select the System Settings window from the "My Xbox" menu, then scroll down.
"Memory" is an option that will be available to you. To access that "Memory," simply click on it.
This will wipe all of the data on the USB storage device, so choose "USB Storage Device" and then click "OK." You may now pick "Customize" from the drop-down menu and adjust the Reserved Storage slider to the desired value. You will be able to utilize the device as a storage device for your Xbox 360.
Method 2: Connecting the Xbox to the internet
Using an Ethernet wire, connect your Xbox to the internet. Xbox Live is required before you can download a game to your Xbox 360. You can only do this if you're connected to the internet. An ethernet cable, high-speed internet, and a modem, gateway, or router are all required when using a wired connection.
Then, Connect your Xbox 360's Ethernet cable to the console's rear port.
Reconnect the other end of the cable to your modem or router.
Turn off the Xbox and unhook the modem's power cord if you are using a modem. Reconnect the modem and Xbox after a few minutes.
Do some connection testing using Xbox Live. Then, hit the "Guide" button on your controller to begin the game's tutorial. Select "Network Settings" and then "Wired Network" to complete the process. "Test Xbox Live Connection" is the option you should select.
Using a wireless network, connect your Xbox 360 E or Xbox 360 S to the web. A high-speed internet connection and a wireless access point, modem, or gateway are required if you want to connect wirelessly.
If you have a remote control, hit the "Guide" button first, then "Settings."
Then choose "Network Settings" from the "System Settings" submenu.
Select the "Available Networks" option from the "Network Settings" drop-down menu.
Enter your network's password and select your network.
Connect your Xbox 360 to the internet wirelessly. A wireless adapter, a high-speed internet connection, and a wireless access point, modem, or gateway are all required if you have an original Xbox 360.
Disconnect your Xbox 360's network wire from the console's rear.
The two plastic tabs of the wireless adapter may be snapped into the Xbox console's backside slots.
Connect the USB cord from the adapter to the USB port.
Then, raise the antennas on the adapter and watch for the green light to show.
Your controller's "Guide" button should be pressed. Select "Settings," "System Settings," then "Network Settings" from the drop-down menu. Finally, choose a wireless network and type in a password to connect to it.
Method 3: Playing Downloaded Games
The Xbox dashboard is where you'll find it.
The "Xbox" button on the front of your console or the "Xbox" button on your wireless remote may be used to turn your Xbox on. After that, you'll see the main menu.
It's possible to return to the game's main menu by pressing your controller's "Xbox" button in addition to the "Y." To return to the dashboard, hit "A" to confirm your action.
Go to your dashboard and click on "Games." Then Select "Games" with the arrow keys on your keyboard. This will allow you to access your game's menu. Select "My Games" from the menu.
Choose a game you like and have fun with it. Navigate to the "My Games" area and look for the match you wish to play. Then, choose the game you want to play. And don't forget to have a great time!
Video
FAQs
Can you install a game on Xbox 360 and play it without the disc?
It is possible to install an Xbox 360 game from a disc to your system; but, doing so will not allow you to play the game without the disc—it will simply improve loading times, reduce the noise generated by your console, as well as lessen the wear and tear on the disc.
Can I play pirated games on Xbox 360?
Both yes and no. A pirated version of an Xbox 360 game can be downloaded and played on an Xbox 360 if the console has been hacked to allow for this functionality. Otherwise, the copy-protection system will refuse to accept it as a legitimate copy and it will not be able to be played. However, you would have to utilize this hacked console while not connected to the internet.