How to Download Music on Your iPhone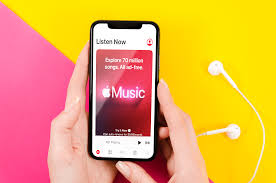 It would appear that we are now able to listen to music whenever and wherever we want thanks to the proliferation of streaming services such as Spotify and Tidal. You won't be able to watch anything, though, if you are somewhere that does not have access to the internet. Although it might be considered a premium option, the vast majority of streaming services allow users to download music and then listen to it without an internet connection. And if you already have music files stored on your computer, you may move them over whenever it's most convenient for you. The steps to downloading music onto your iPhone are outlined here.
Read Also: How to Disable and Deactivate iMessage on iPhone or iPad
How to Download Music on Your iPhone
From Apple Music
You can download music to play offline on your iPhone if you have a paid subscription to Apple Music (although you'll only have access to those songs for as long as you're subscribed to Apple Music). However, you can only download songs to play offline if you have a paid subscription.
You should also keep in mind that in order to download music, you will need to have a working connection to the internet. However, once that music has been downloaded, you are free to listen to it without an internet connection.
1. Launch the Apple Music app on the iPhone you're using.
2. You can search for the music you wish to download, or you can look for it in your library if you have one. You can look for a song by tapping "Search" in the navigation bar that is located at the bottom of the screen, tapping the search bar that is located at the top of the screen, making sure that "Apple Music" is selected, and then looking for the music that you want to listen to.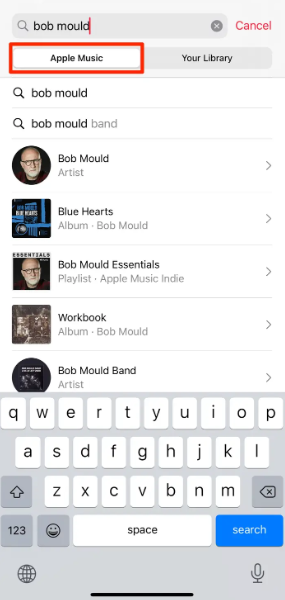 3. To download the tracks you've selected, tap the "+" sign to the right of the song titles. This will add it to the library that you have access to.
4. The song ought to start downloading on its own automatically. If, on the other hand, a cloud icon appears in lieu of the plus sign and refuses to go, you should tap the cloud icon. The download will begin once you do this.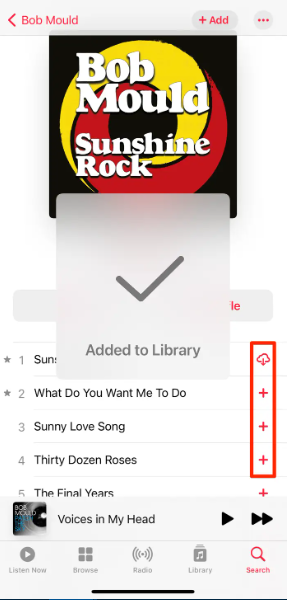 You may also accomplish this through the Apple Music app on your desktop computer if that is more convenient for you. When it comes to downloading music on your desktop computer, you may use either Apple Music or iTunes, and the process is practically the same.
If you have a membership to Spotify Premium, you have the ability to download whole playlists to your device for offline listening. Tidal provides the identical function.
FAQs
Which music app is totally free?
There are free tiers of service available on both Spotify and Tidal that are financed by advertisements. Additionally, apps such as Pandora, iHeart, and YouTube Music provide you access to enormous libraries of free popular music. The following is a list of the seven best free music applications for iPhone and Android, along with some reasons why you should consider downloading them.
Where are iPhone songs stored?
Within the Music app, select Library, then select a category, such as Albums or Songs. Select Downloaded to see only music that is stored on your iPhone. You may filter your results and discover what you're searching for by scrolling down the page, using your finger to slide down the page, or typing in the search bar.
Is Apple Music free?
Apple Music can be downloaded in iTunes, as well as on mobile devices running iOS and Android. $4.99/mo. $5.99/mo.
How do I transfer music to my iPhone without a computer?
Get Music via iCloud. If you have an Apple Music membership, you may enable iCloud Music Library by going to Settings and selecting Music from the menu. If you add any collection to one device, it will automatically be added to the other devices in your collection, including your iPhone, iPad, and Mac.