How to Lock a Netflix Profile With a PIN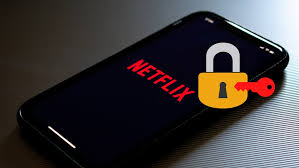 Netflix has now enabled the use of a PIN to protect user profiles, which is a welcome addition. This is especially crucial if you have children who have been granted permission to use your personal computer. You can use a PIN to protect your adult profile, ensuring that minors can only access their own profiles as a result of the security measures in place.
You may, however, utilize PIN protection even if you don't have children and just want to prohibit anyone else who has access to your Netflix account — whether it's friends, family members, a significant other, or anyone else — from interfering with your Netflix suggestions and viewing history. It was previously straightforward to swap between profiles, so this added extra step should help prevent people from "accidentally" watching stuff while using your profile before this new feature was made available.
Read Also: How to Log Out of Netflix on Xbox
How to Lock a Netflix Profile With a PIN
Access your account preferences by visiting the Netflix website and hovering over your profile icon in the top-right corner of the screen, then clicking "Account."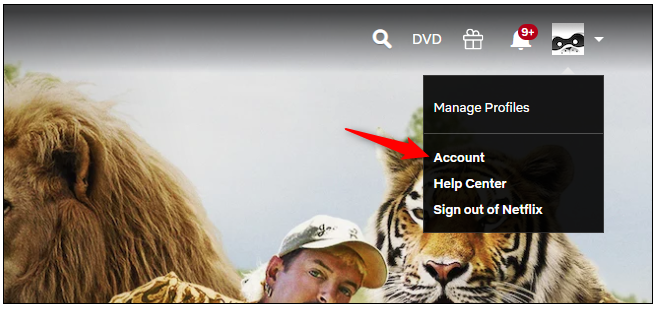 Select Profile & Parental Controls from the drop-down menu, and then click the arrow to the right of the profile you wish to restrict access to from the list of available profiles.
Click on the "Change" button to the right of "Profile Lock," which is located to the right of "Profile Lock." This feature will be switched off if no PIN has been input into the system.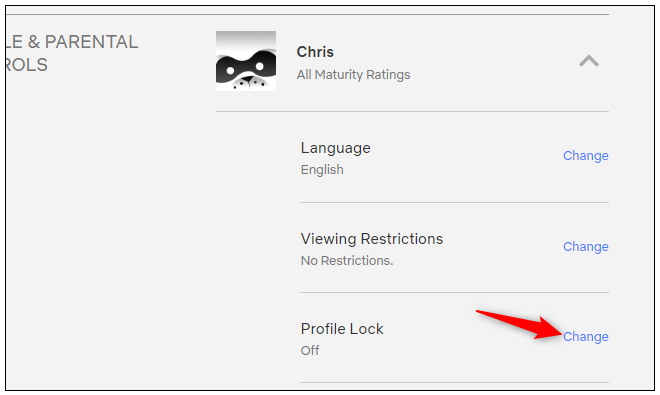 You'll be requested to enter your Netflix login information after clicking the button. If you have given others access to your Netflix account, anyone who knows your Netflix login information can access this page and change or remove the PIN for your Netflix account.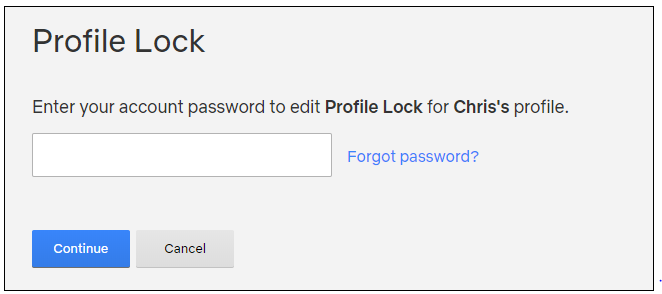 Fill in the box labelled "Require a PIN to access [Nameprofile] with a four-digit number passcode," and then click "Save Changes."
Additionally, you can choose to enable the function "Require [NamePIN]s before adding new profiles" if you so desire. Anyone who does not already have your PIN number will be unable to create new profiles on your Netflix account until they have it in their possession.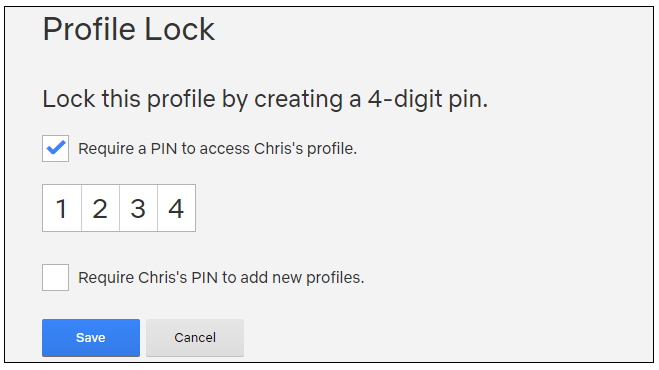 When you're finished, click the "Save" button in the toolbar to activate your PIN.
When you're through watching a show, you can exit your Netflix profile by opening the menu and selecting "Exit Profile" from the drop-down menu that appears.

Whenever someone picks a locked profile, they will be prompted to enter the password or PIN that you have specified before they will be allowed to access it.
Additionally, Netflix's parental controls allow you to block content based on the age rating that has been assigned to it based on your personal profile. These options may be accessed by going to the Account settings page and clicking the "Change" button next to "Viewing constraints" above the "Profile lock" option for the specific account you want to change the viewing restrictions for.
Now that you may use PINs, you can make sure that your children stay on their own profiles and do not move to yours by opening their own.
Video