How to Draw on Google Docs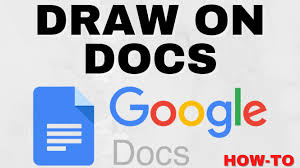 Google Docs makes it simple to express yourself artistically by providing a few different choices for including your own unique drawings in any document. In Google Docs, there are two ways to draw a picture. If you have an open Google Doc, you may either paste a drawing into it or make a drawing in Google Drive by using Google Drawings.
Throughout this article, we will concentrate on the first way, which is drawing straight into a Google Doc. However, keep in mind that you may make an image in Google Drawings and then upload that picture into a Google Doc later on as well.
This tutorial will show you how to make a sketch in Google Docs.
Read Also: How to Change Margins in Google Docs
How to Draw in Google Docs
1. Log into Google Drive and open the Google Doc that you created. Create a new Google Doc by clicking on the "+ New" button, followed by the word "Google Docs."
2. From the toolbar, select "Insert."  Select "Drawing" from the sub-menu using your pointer, and then click "+ New" when the option is displayed.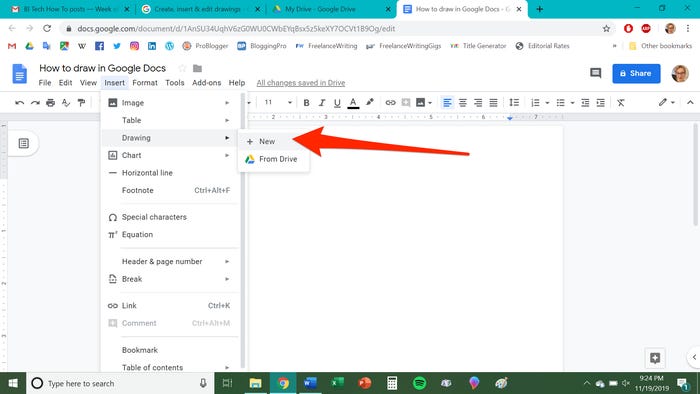 3. A checkerboard window will appear, which serves as a sort of digital sketchbook for you to use. Drawing lines and shapes, inserting photos, changing colours, and creating text boxes are just a few of the activities you may accomplish using the toolbar.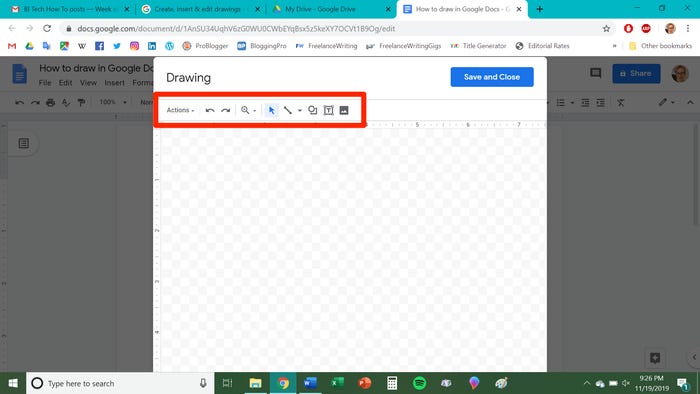 4. After selecting your desired tool by clicking on it, move the tool by clicking and dragging it across the workspace to start drawing.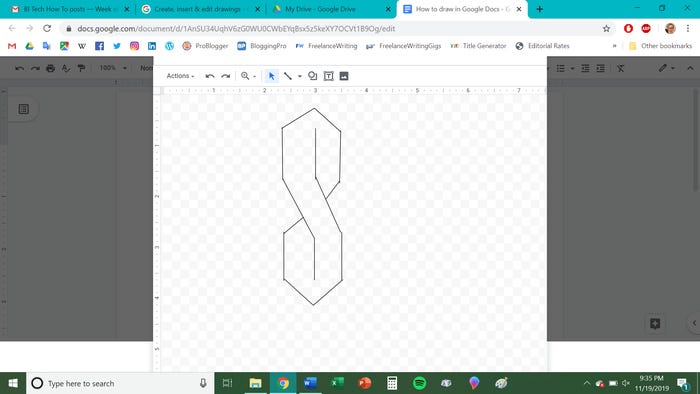 5: When you're through with your drawing, click "Save and Close."
As soon as you have contributed your design to your Google Doc, you may continue to edit and format it anyway you see fit.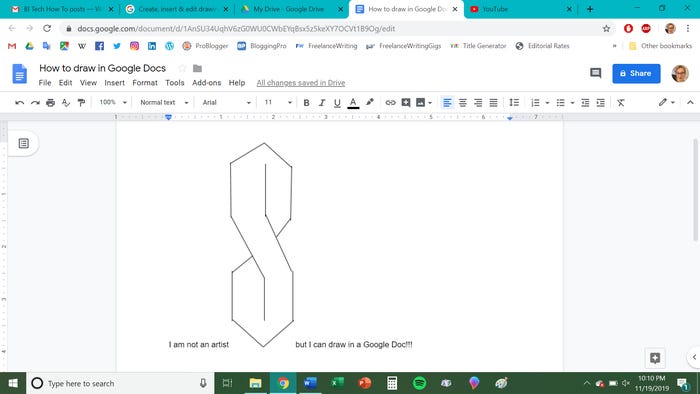 Insert a Drawing Using Google Drawings
There are several restrictions when adding drawings from within Google Docs. For example, the Drawing feature has extremely restricted capabilities, which is the most noticeable of these. To get around this, you can insert a drawing that you've created in Google Drawings as an alternative.
1. Google Drawings should now be visible in your web browser.
2. Create your drawing by navigating through the choices and toolbars that are provided. You'll see that there are several choices accessible here that aren't present in the Google Docs Drawing tool. Tables, charts, and diagrams are examples of this type of presentation.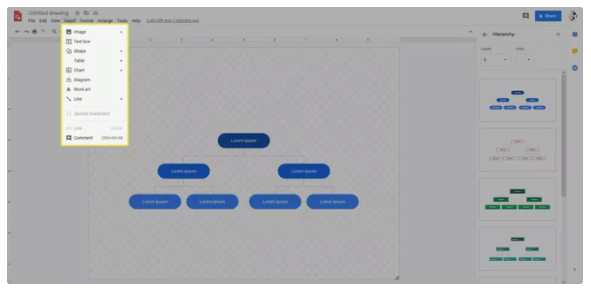 3. You may then shut the drawing, and it will be saved to your Google Drive as soon as you are completed.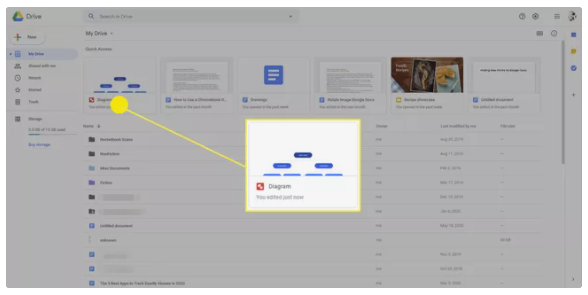 4. Place your cursor where you want the drawing to appear in your Google Doc and pick Insert > Drawing > From Drive from the drop-down menu.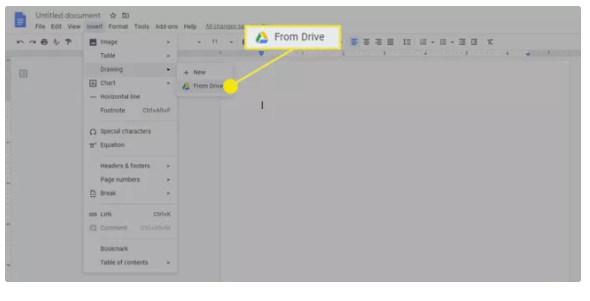 5. Select your drawing, and it will be inserted in your document at the spot where your cursor is now located.
Video
FAQS
How do you use pencil in Google Docs?
Make use of a stylus in conjunction with your virtual keyboard.
Open any text field or application that allows you to type, such as Docs or Gmail. Enter the text into the text box by tapping it. After a while, the handwriting pad should emerge. If you don't see Handwrite, this is what you should do: At the top of the virtual keyboard, select Handwrite from the Right arrow drop-down menu.
Can you free draw on Google drawings?
Google Drawings is a free drawing application that comes pre-installed with Google Drive. It's similar to a very basic version of the Microsoft Visio programme. You may use it to construct drawings such as organizational charts or basic diagrams, in which you must incorporate text, primitive forms, icons, and photos, among other things.