How to Evolve Galarian Slowpoke Into Galarian Slowking in Pokemon Go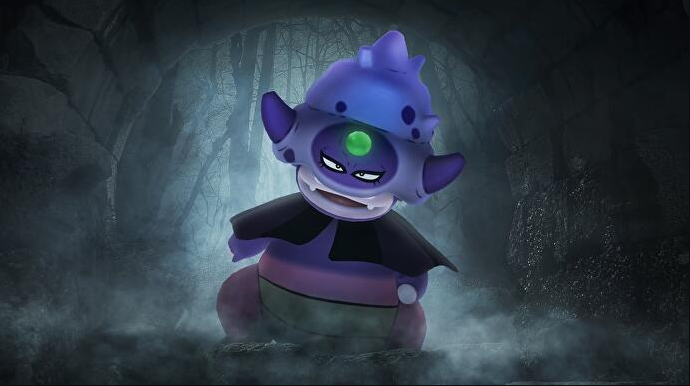 One of the very rare Pokemon to get a Galarian variation is Slowpoke, as well as its two evolved forms, Slowbro and Slowking, and all three of these Pokémon can be caught in Pokemon GO. Because this is a branching evolution, Slowpoke will either develop into Slowbro or Slowking depending on which one it chooses. Players of Pokemon Go now have the ability to evolve their Galarian Slowpoke into a Galarian Slowking. Nevertheless, in order for them to fulfil this criterion, they will first need to satisfy a particular evolutionary condition. In Pokémon Go, you will learn how to evolve a Galarian Slowpoke into a Galarian Slowking by reading the information contained in this article. So let's get started:
Read Also: How to Gift a Tickets to Friends in Pokemon Go
How to Evolve Galarian Slowpoke Into Galarian Slowking in Pokemon Go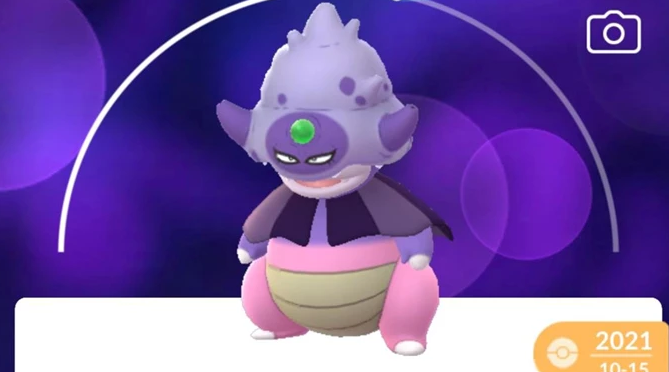 In order to evolve Galarian Slowpoke into Galarian Slowking, you will first need to make Galarian Slowpoke your Buddy Pokemon. While it is still your Buddy, you will then need to collect thirty Pokemon of the Psychic type while Galarian Slowpoke is still under your control.
You'll be able to monitor your advancement towards this objective by selecting Galarian Slowpoke, the Pokémon that serves as your Buddy, from your collection of Pokemon, and then selecting the arrow to the left of the phrase "Adventure together to evolve."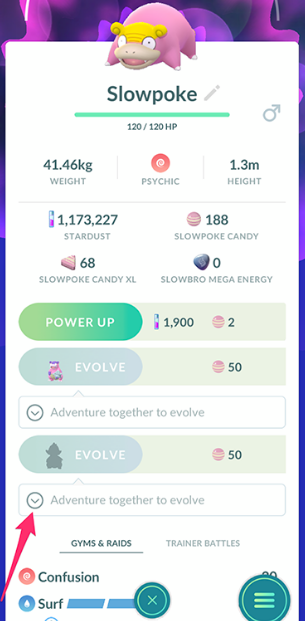 This will allow you to see how far along you are. The number of Psychic-type Pokémon that you have been able to capture while Galarian Slowpoke was your Friend will be displayed here.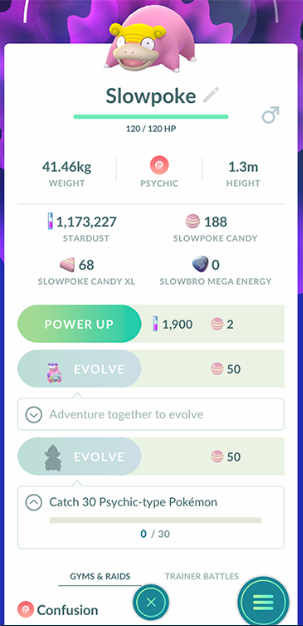 You can evolve Galarian Slowpoke into Galarian Slowking by feeding it 50 Slowpoke Candy after capturing 30 Psychic-type Pokemon when Galarian Slowpoke is your Friend. This evolution requires you to have collected 30 Psychic-type Pokemon. And that brings us to the end of our discussion! Have fun!
FAQs
Why is my Galarian Slowpoke not evolving?
In order to evolve a Galarian Slowpoke into a Galarian Slowbro, you will require an item called the Galarica Cuff. You will not be able to produce it on your own; instead, you will need to travel southward from the station on the Island of Armor where you began your quest. You can use your bike to get across the water if you look for the island that is just in front of where the beach finishes.
How do you evolve Galarian Slowpoke without expansion?
If you did not purchase the expansion pass when you obtained the Galarian Slowpoke at the train station, you will not be able to evolve it unless a friend in the real world obtains a Galarica Cuff for you during their playthrough of the expansion pack. If you did not purchase the pass, you will not be able to evolve it.
What is the difference between Galarian Slowbro and Slowking Pokemon GO?
When compared to its counterpart, the Galarian Slowbro, the Galarian Slowking comes out on the losing end. Galarian Slowbro possesses a wider variety of techniques to pick from and has greater potential in the Go Battle League. If you can't decide between two good options, go with the Galarian Slowbro.
Why is Galarian Slowking so good?
The Galarian Slowking stands out from other special walls such as Blissey, Slowking, and Toxapex due to its exceptional defensive stats and Regenerator ability. In addition, the Galarian Slowking has decent offensive potential thanks to its wide coverage options and Future Sight, which distinguishes it from these other special walls.
Does Slowking have a Galarian form?
The bite of a Shellder caused a reaction between the chemicals that were generated by the Galarian Slowpoke's brain and the spices that were already present in its body. This caused the Galarian Slowpoke to acquire the Poison type when it evolved into the Galarian Slowking.