How to Gift a Tickets to Friends in Pokemon Go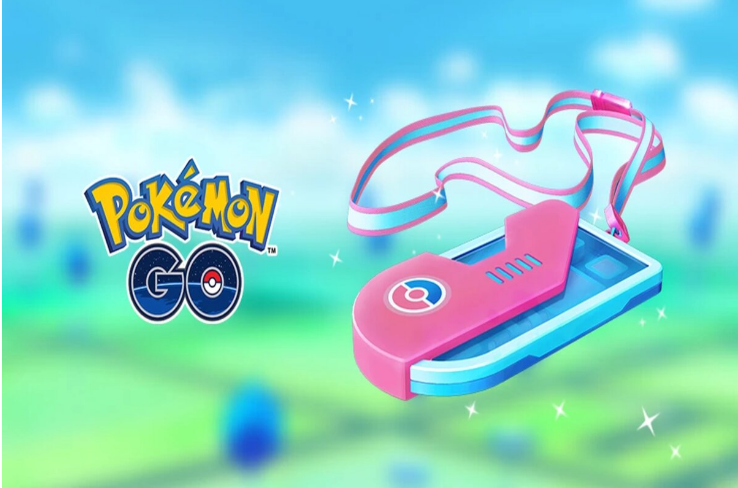 Trainers, the ability to give in Pokémon GO is now available! Here is a comprehensive explanation on how to use the new function to send a present to one of your friends who also plays the game. This is a really nice new feature that has been added to Pokémon GO, and it has the potential to make someone's day a little bit brighter. It will be fun for content creators and the like to run giveaways with this feature in the future, and it will also be fun for local community leaders to hold raffles for charity with tickets as rewards and the like. With this brand-new feature, there is a great deal of amusement that might be had! This article will walk you through the steps necessary to give a friend in Pokemon Go the gift of a ticket. So let's get started:
Read Also: How to Get Zarude in Pokémon Go
How to Gift a Tickets to Friends in Pokemon Go
The first thing you need to do is enter the game shop as if you were going to buy a ticket for an upcoming event. This is all that is required of you. You will need to scroll all the way through until you find the listing for the ticket, and then tap on it. Tickets that are already in your possession and sitting in your bag cannot be sent.
In years past, there would have been only one green button with the word "Purchase" printed on it. Now, directly below that button, you should see a pink button with the word "Gift" written on it. To begin the process of gifting, you will need to tap on this new button.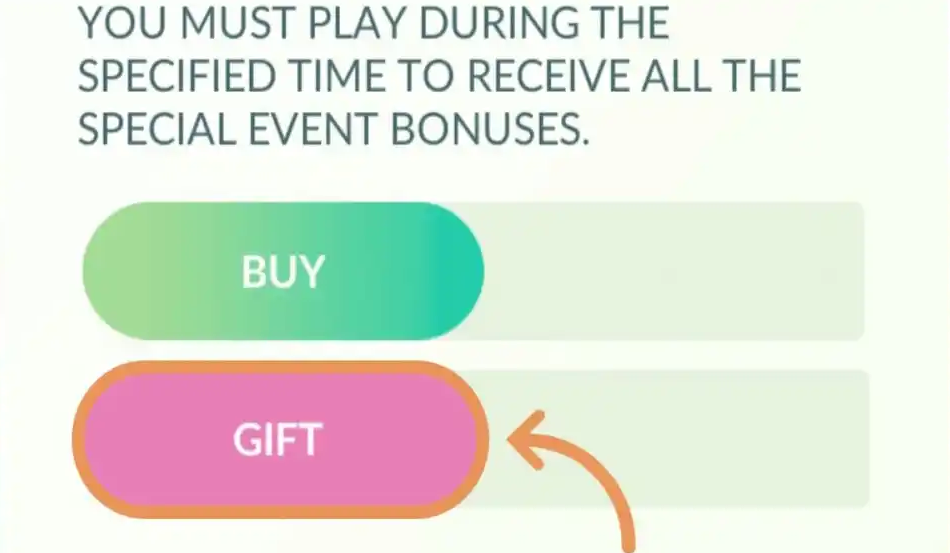 When you click the Gift button, you will be sent to a screen that contains a list of all of your friends. If you want another trainer to be on this gifting list, you need to have a minimum friendship level of Great Friends with them first. You won't be able to send a second ticket to a buddy who already possesses the ticket, either because they bought it themselves or because they were given it as a present.
Following the selection of your buddy, you will be prompted to verify that you intend to purchase a ticket for that person. After you select the mode of payment you like and click the Confirm button, the ticket will be sent to your friend as soon as it is processed.
It is essential that you keep these three considerations in mind when you are purchasing tickets for your friends:
You are only allowed to give away tickets to a maximum of 20 different friends in a single day.
Tickets cannot be returned for a refund.
Once a ticket has been gifted, it cannot be refunded.
In case you need a refresher on how to give event tickets to your pals in Pokemon GO, here it is:
1. Click on the Store button. This displays the Shop menu for you.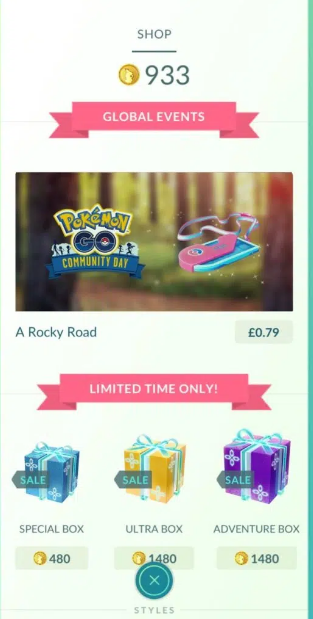 2. To learn more about the event, tap the image. This brings up the option for purchasing tickets.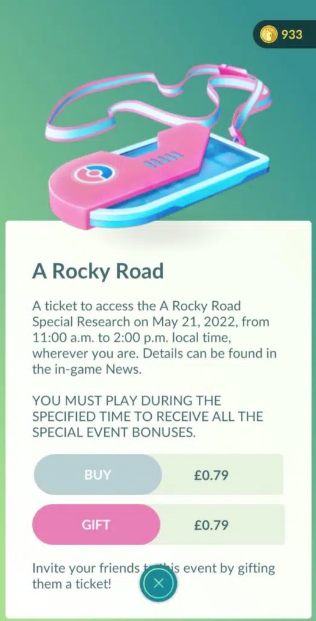 3. To send a gift, select the Gift button. You also have the option to buy a ticket for yourself by tapping the Purchase button.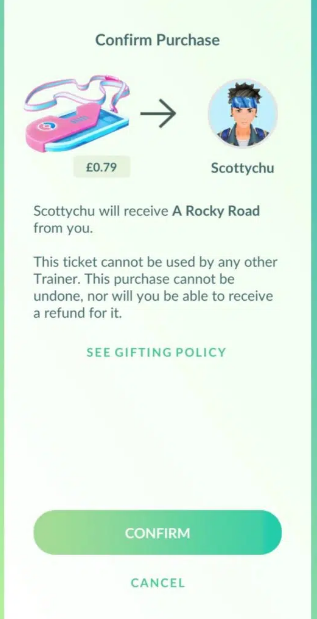 4. Choose out a companion. In order to send a ticket to a friend, you need to be at least Great Friends with them first. You are unable to give someone else a ticket if they already have one in their possession.
5. Confirmation & Payment. Your friend will soon receive the ticket that has been sent to him.
FAQs
What can I do with a ticket in Pokémon GO?
Tickets are in-game items that, when used during specific in-game events, such as the Special Research task series, allow a Trainer to gain access to unique game elements. Before and during the particular events in question, you will have the opportunity to acquire them by making a purchase in the Shop using currency drawn from the real world.
Can you Gift someone Pokémon GO coins?
In Pokemon Go, it is possible to give away some items to friends. Everything like Poké Balls, Potions, Berries, and even Pokémon Eggs are included in this category. There is no option to give or receive coins in this game.
Can you send someone Pokeballs in Pokémon GO?
The packages that you send to your pals often include a variety of random objects, and occasionally one of those items is a Pokeball. You are unable to send Pokeballs to another user directly.
The BATTLE ticket may be found by going to the in-game Store and scrolling down past the event boxes until you reach the bottom of the page. When you have successfully claimed it, the BATTLE Timed Research will be displayed in the Today View section. Claiming it is completely free. Interestingly, the item description for the BATTLE ticket merely states, "You're ready to participate in Pokemon fights!"
What is the maximum Gifts per day in Pokémon GO?
You are limited to having a maximum of 30 Gifts in your inventory at any given time. There is a daily limit of 30 gifts that can be opened.
Can you send berries in Pokemon Go?
After tapping the Berry you want to offer to your Friend, fling it in their direction with your free hand. You are free to use any kind of Berry to feed your Buddy, but Golden Razz Berries and Silver Pinap Berries are the only ones that will entirely fill the treat bar on your Buddy's screen.