How to Factory Reset a Lenovo Laptop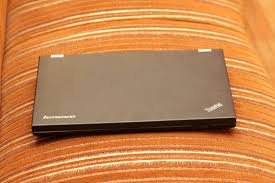 This article describes how to do a factory reset on a Lenovo laptop that is running Windows 10. Lenovo has two alternatives when it comes to factory resetting your device: you may either preserve your files or have them deleted.
Read Also: How To Turn On Keyboard Light Lenovo
How to Reset Your Lenovo Laptop While Saving Files
You have the option of deleting only your data or wiping all information and cleaning the hard disc to start over from the beginning. Whichever method you pick, resetting your Lenovo laptop will result in a clean installation of Windows on your computer. Follow these procedures to ensure that your papers and data are not lost when you reset your computer.
1. Go to Settings > Update & Security > Update & Security from the Start menu.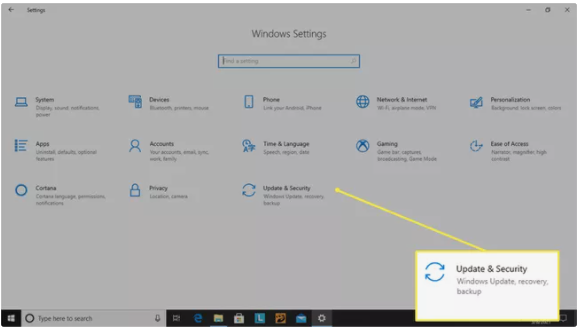 2. Choose Recovery from the Start menu, and then, under Reset this PC, pick Get Started.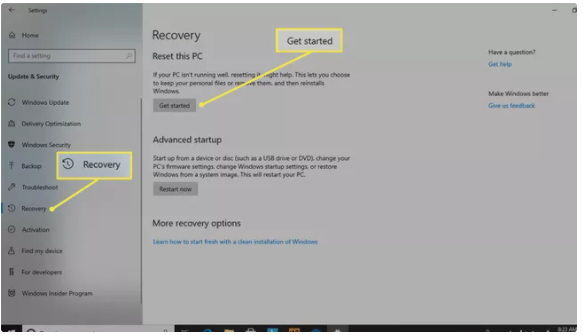 3. To save your papers, select Keep my files from the drop-down menu.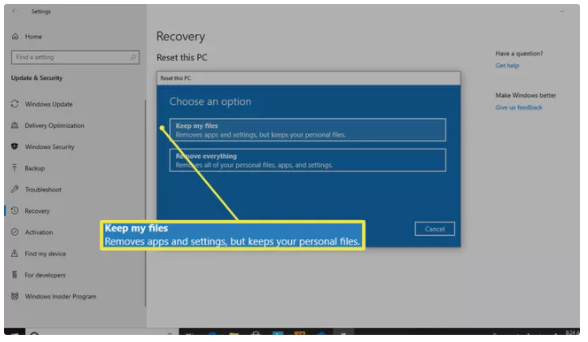 4. It won't take long for the system to prepare your machine for a reset, as shown by the statement This won't take long.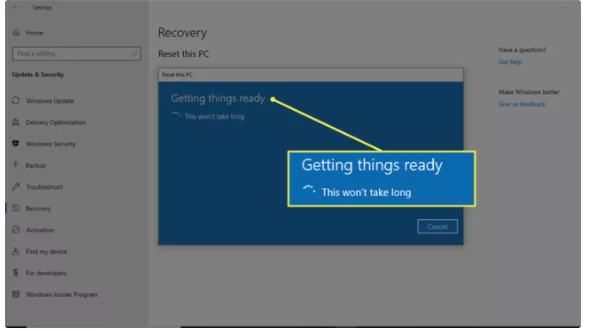 5. When you're finished, you'll be invited to review the modifications, which may include deleting all of the programmes you've installed, restoring the computer to its factory settings, and reinstalling Windows.
6. To confirm and begin the operation, press the Reset button.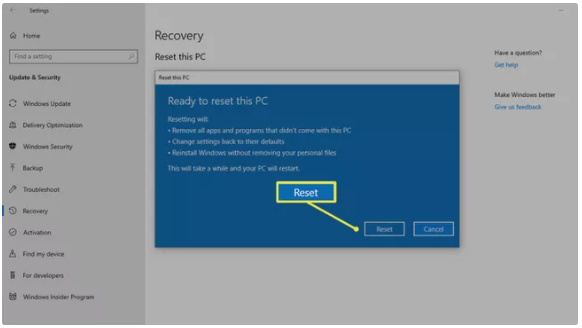 How to Perform a Hard Reset and Remove Files
If you're planning on donating your laptop or want to start over with a clean slate to address persistent issues, perform a hard reset to completely cleanse the system of everything and reset it to zero.
1. From the Windows Start menu, select Settings > Update & Security > Recovery to begin the recovery process.
2. Under Reset this PC, choose Get Started > Removing everything from the drop-down menu.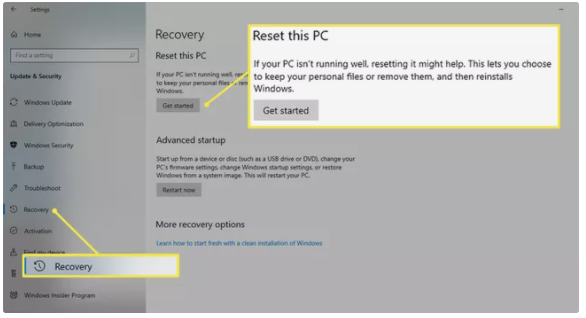 3. If you intend to keep your computer, choose Just delete my files from the list.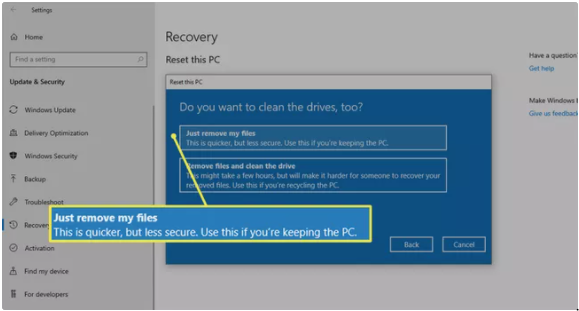 NOTE: This approach is the speedier of the two, but it may be less safe if you plan on lending your laptop to someone else in the future. You may choose to use the more time-consuming but more comprehensive option, which will erase all data and thoroughly wipe the disc.
4. Choose Remove everything > Remove data and wipe the disc if you are donating your laptop or if you want to make a more thorough reset. This will remove all programmes and custom settings from your computer.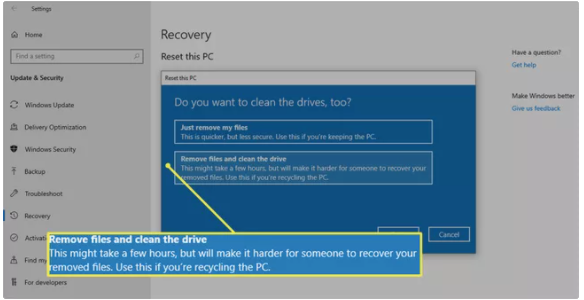 5. Regardless of the choice you choose, whenever you're ready to begin, press the Reset button.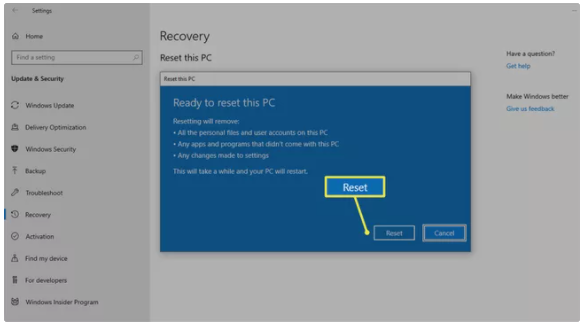 NOTE: Having trouble deciding whether or not you need to reset your laptop or whether a reboot would suffice? Learn more about the differences between restarting and resetting your laptop in this in-depth comparison.
Video
FAQs
Laptops with an internal battery may feature an emergency pin hole reset button on the bottom cover, which may be accessed through the keyboard (see emergency-reset hole in the User Guide for more information). The laptop may be reset by inserting a straightened paper clip into the reset hole. Some ideapads are equipped with a Novo button, which may be used to boot into the BIOS or to enter recovery mode.
What is the Lenovo recovery key?
It's a backup and recovery utility that comes preloaded on Lenovo computers, such as the Ideapad 110, and that can be used to factory reset your system with a single button press. After restarting your computer, all you have to do is hit the F11 key to access the secret recovery sector.