How To Find And Reset Roku Pin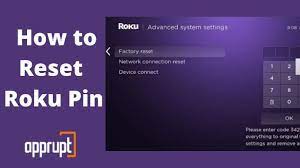 What is the best way to reset my Roku pin? When it comes to resetting their accounts, this is a topic that many individuals find themselves asking themselves. It's possible that they've forgotten their PIN, or that someone else has changed their PIN for them without notifying them.
Many consumers are unfamiliar with how to accomplish this and are unaware of the actions they need follow in order to regain access to their account with their new PIN number. There are various approaches you may take to accomplishing this, so let's go over them one by one.
Read Also: How to Get to AV input on Roku TV?
What Is Roku Pin?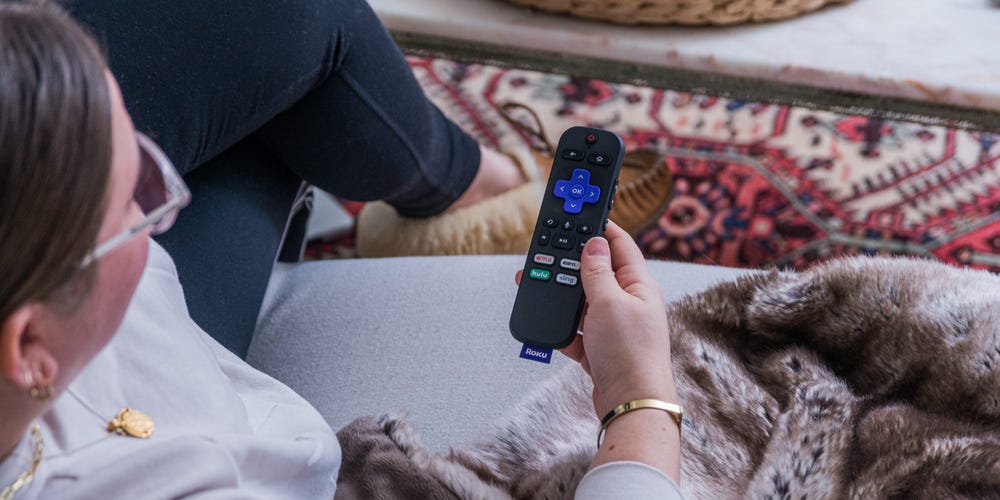 A Roku pin is a four-digit code that you may create and save to your Roku account for security purposes. The Roku device enables you to purchase material such as movies, subscription channels, television series, and much more over the internet. As a result, you must preserve your credit card information for future use. You may now establish a pin that you will have to input every time you make a payment on your Roku account in order to secure your account from any unauthorized users from gaining access to your information.
How To Find Roku Pin Code?
If you want to find out your Roku pin, kindly follow the steps mentioned below.
1.Visit Roku's official website, i.e., go.roku.com/pin reset.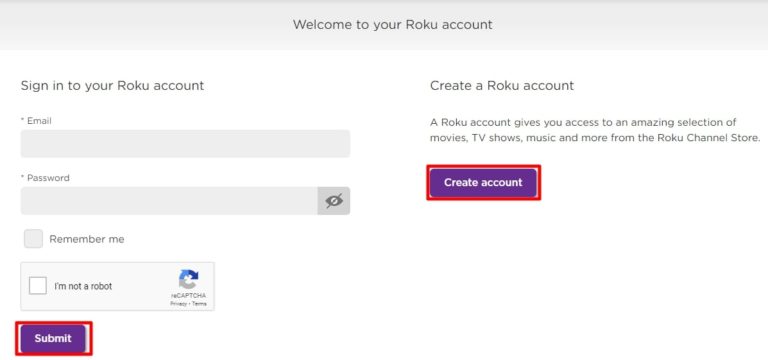 2.It is now need to sign into your Roku account. Fill up the blanks with your user id and password in the spaces provided.
3. Navigate to the My Accounts page, which will be found under the header of the primary menu.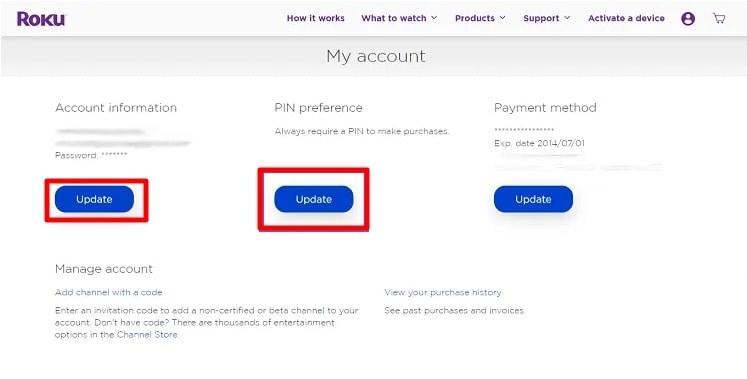 4.When the dialogue box appears, select the option to update your pin when it is shown. You will be presented with three options for updating your code, which are as follows:
It is always necessary to have a pin in order to purchase any things, including the free ones.
To purchase the priced things, you must always have a pin on hand.
There is never a time when a pin is required to make a purchase.
5. If you select one of the first two alternatives, you will be given the opportunity to either generate a new pin if you haven't previously done so or verify your existing pin information.
What Is The Default Pin For Roku?
In the case of a Roku account, there is no preset pin. When you create your account, you must provide a unique pin number that you will remember. While you may choose the code whenever you want, the device does not come pre-programmed with a pin.
How To Reset Your Roku PIN
Roku makes it simple to reset your PIN since, unlike most other systems that employ PINs, you don't have to remember your previous PIN in order to generate a new one on the device. Simply being able to enter into your Roku account using your username and password is sufficient. And if you've forgotten your password as well, you may retrieve it using a password recovery programme.
1. Open a web browser and navigate to my.roku.com, where you may sign into your account if necessary. Alternatively, if you have forgotten your password, click Forgot password? and follow the steps to receive an email with a password reset link.
2. In the PIN Preferences section, select Update from the dropdown menu.
3. Type in your selected PIN and double-check it. Both fields must be precisely the same. To be clear, you do not have to remember your previous PIN in order to reset it or establish a new one!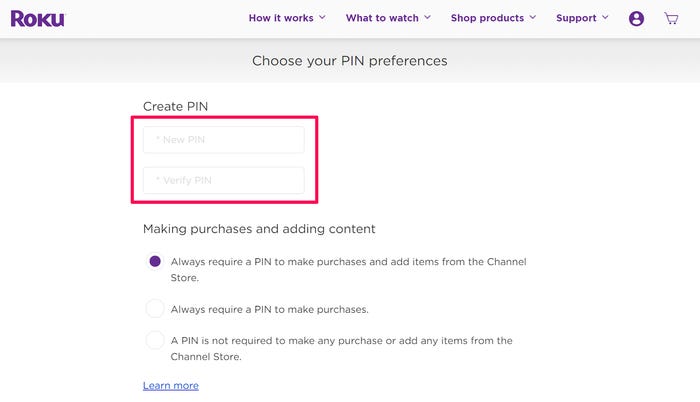 4. Make any other adjustments you wish to your PIN settings, such as whether or not you want to use the PIN while making purchases and whether or not you want to use it for parental controls.
5. Select Save Changes from the drop-down menu.
Video
FAQs
What is the default PIN for Roku?
A2A: There is no such thing as a default. When you create your account, you will be required to provide a PIN number. 22nd of April, 2019 – Your Roku PIN is a four-digit code that you create in your Roku account and then use on your device to access your account. A Roku PIN can be used to restrict the amount of money that can be spent on your device.