How to Find and Throw Presents in Fortnite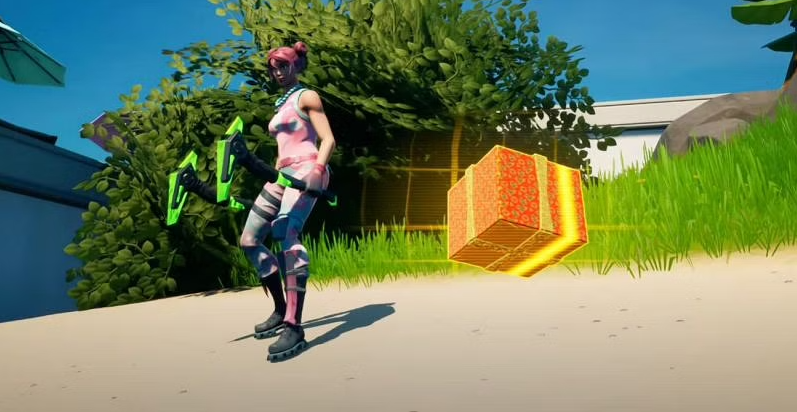 The battle royale mode of Fortnite is almost ready to celebrate its fifth birthday. To mark the occasion, a unique Birthday Event has been organised, during which players can participate in a few challenges to obtain some fantastic products with a birthday theme. Some things from previous events and other other celebrations have been brought back. In light of this, we will now show you where in Fortnite Chapter 3 Season 4 you may discover presents and how to throw them.
Read Also: How to Rally Your Friends from their Profile in Fortnite
How to Find and Throw Presents in Fortnite
During the Birthday Event, there is no direct or guaranteed spawn location for presents, and this is the first item that needs to be mentioned. However, searching in named locations will likely provide you with the most positive results. Because there is going to be a new event, everyone will be eager to get to the places that were named earlier, so you should try to aim for those that are at the end of whatever jump line you have.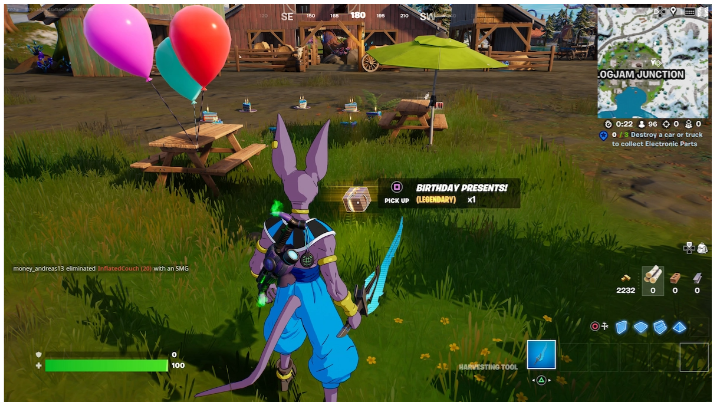 The fact that Presents have the Legendary rarity does not have any impact on how often they can be found. In Logjam Junction, the first present we discovered was close to where the ring of cake was located. Because each present that is found only counts as one, and because the challenge requires you to toss a total of five, it is likely that you will need to play five matches before you can accomplish it.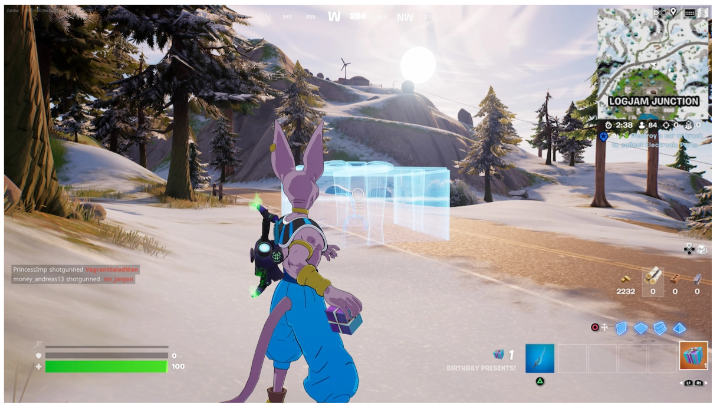 You now have the gift in your possession and may take aim and throw it wherever you like. You'll see a rough draught of it.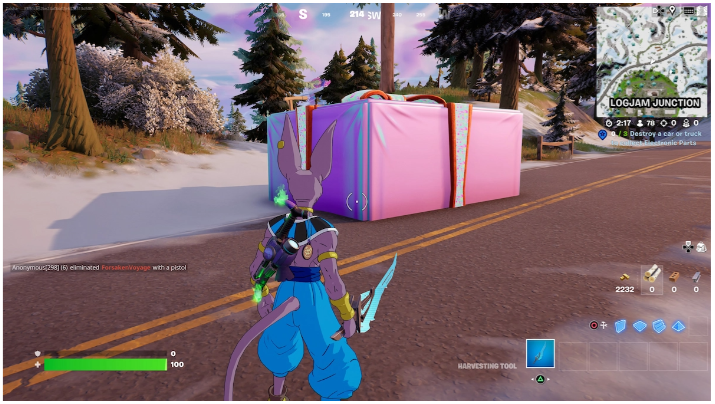 It will land in the shape of a large present when thrown. They often grow to be much larger than this, but for some reason, the ones we had kept cutting into the ground around halfway. You will need to use your harvesting tool to cut open the increasingly enormous present in order to get at the goods that are within. Because they contain a wide variety of offensive and defensive tools, as well as goods that promote healing, these packages are an ideal find for the moment immediately following touchdown, if at all possible.
This article contains all of the information that is required to know how to locate and throw presents in Fortnite Season 3, Chapter 4.
FAQs
Are presents still in Fortnite?
Nope, there is not a final present available in the Fortnite Winterfest event at this time. That's the short answer. If you have opened all of the 14 gifts that are accessible to you, then you have completed everything that is available in the Cozy Lodge…at least for the time being, we suppose.
Are there Christmas presents in Fortnite?
The Winterfest Lodge is Once Again Open for Business (a.k.a. Get Free Stuff)
During the duration of Winterfest 2021, Winter will bestow upon players a total of 14 Presents, two of which are Outfits. In addition, there is a third gift Outfit that may be obtained in another manner. Simply go to the Lodge once a day for the next 14 days and you will be able to unwrap your presents.
How many presents are there in Fortnite?
14 presents that "Fortnite" will give away, and the notification won't go away.
After you have opened all 14 gifts, including Krisabelle, you may notice that the notification in the upper right-hand corner of the screen notifying you that there are still more presents for you to uncover has not disappeared. This is because there are still more presents for you to uncover.
Where is the last present Fortnite?
The solution to your question, in its simplest form, is that there is not one final present left to open in Fortnite. If you have opened all 14 of the presents that are currently visible in the Winterfest Lodge, then you have opened everything that is currently available to be opened.