How to Rally Your Friends from their Profile in Fortnite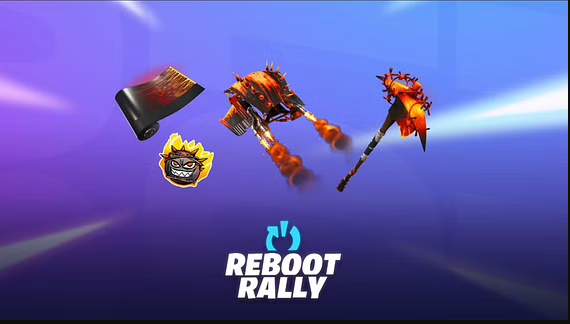 The event known as the Fortnite Reboot Rally has been brought back! The return of the well-liked event was announced by Epic Games in a blog post, and gamers who meet the participation requirements will be eligible to get free goodies if they take part. Epic Games is known for regularly providing players with excellent free incentives, and the Reboot Rally event is just one more example of this. For this event, we require two different categories of participants: at least one new or returning player, and as many active players as the mode they are participating in allows (typically up to three).
The event provides participants with the opportunity to acquire free cosmetic gifts, some of which are of a higher quality than others. Due to the fact that one must first satisfy a number of prerequisite conditions, these cannot be acquired by just anybody. The steps to registering, making new friends, and accruing incentives are outlined here.
Read Also: How to Turn off Cross-Platform Parties in Fortnite
How to Rally Your Friends from their Profile in Fortnite
For this event, there are four different free gifts that can be obtained at different point thresholds:
50 points: Barb-B-Q Emoticon
100 points are awarded for the freshly forged wrap.
Red Hot Revenge Pickaxe is worth 150 points.
Fiery Descent Glider is worth 200 points.
This is how you can obtain them with your pals.
Step 1: Register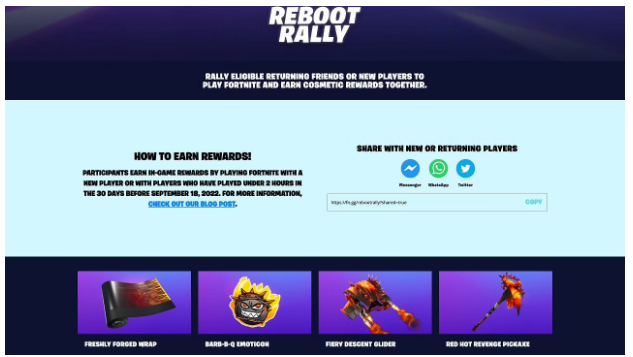 The first thing you need to do is get your account registered for the event; if you don't, you won't be able to participate in the challenges. This can be done at the following website: fn.gg/rebootrally. As was previously stated, you and up to three other people can participate in this activity together. The number of other players who can join you in the game depends on the game mode that is currently being played. Only one of those players can be a returning player after a break of thirty days. Everyone else may either remain inactive or make a comeback.
Step 2: Find a friend(s)