How to Find TikTok Videos You've Already Watched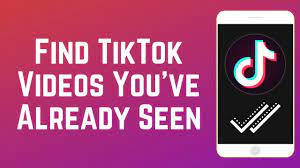 TikTok does not actually include a watch history function within its app. It is intended to keep a steady stream of memes coming at a rapid pace. Why go backwards when there are plenty of fresh videos for you to go through?
In this section, we will discuss how to locate a TikTok video that you have misplaced. The first approach can be carried through in its entirety within the application, while the second will require some patience but may be preferable for users who would like to view their complete TikTok history in the form of a data request.
Read Also: How to Delete a TikTok Video From Your Account
How to Find a TikTok Video You Watched
It is simple to locate videos on TikTok that you have already viewed. You only need to make use of a straightforward search filter.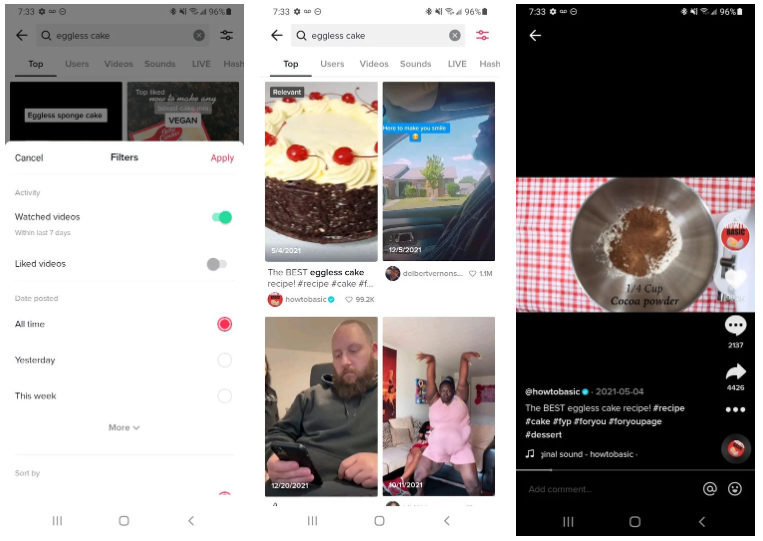 Navigate to the tab labelled Discover.
To search for something, use the icon located in the upper-right corner.
Type in your question.
Use the Search button.
To narrow your search, select the Filters icon located to the right of the search bar.
Click the Watched Videos button.
Apply the button.
The list will begin with your search results as they would normally display, and then it will go on to the top of the list with any videos in your watch history that match your keyword or key phrase.
TikTok filters may be used for more than just filtering search results by watch history; you can also search for videos that have been liked, and you can even apply a cut-off for the date that videos were uploaded to further limit your pool. You will now have an easier time finding anything that you have inadvertently navigated away from by tapping elsewhere.
How to See Your Watch History on TikTok
How can you view all of the videos that you've uploaded to TikTok in one place? The application does not contain any useful features. You can, however, make a request for your entire TikTok timeline as a part of your personal data and look for the information inside it.
Although it takes a few days, this is the most comprehensive method at your disposal for obtaining an accurate and comprehensive look of your TikTok history.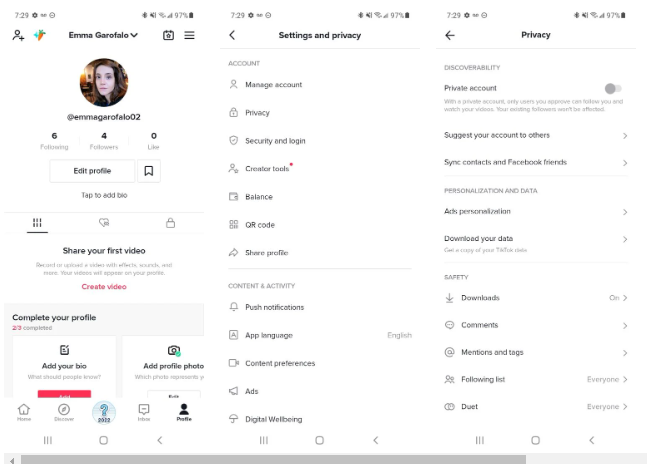 You can obtain data from TikTok by following this straightforward data request process, which will also allow you to examine your whole TikTok view history:
Navigate to the tab labelled "Profile."
To access the Settings and Privacy hamburger menu, locate it in the top-right corner of the screen and press its button.
Choose the Privacy option.
Select the option to get your data.
You can select a TXT file or a JSON file to work with.
To request data, tap the button located at the bottom of the screen.
After you have completed these steps, you will be able to view the status of your pending data request by clicking on the Download Data tab located adjacent to this one near the top of this page.
Your TikTok watch history will be available for download in no more than four days from now, at which point you will also be able to download anything else linked with your account. After your request has been processed and granted, you will be asked to provide evidence of your identification before the ZIP file may legally be considered your possession.
When everything is set up and ready to go, the ZIP folder should contain a file that is referred to as Video Browsing History. This is the file that you will want to check for. On the platform, you'll find everything that you've viewed in the past, which makes it ideal for locating something that you vaguely recall seeing quite some time ago.
Using this method will not give you the most up-to-date look into your TikTok video history. Despite this, it is the most effective method for recalling a truly amazing experience.
Video