How to Find Username and User ID in Call Of Duty: Mobile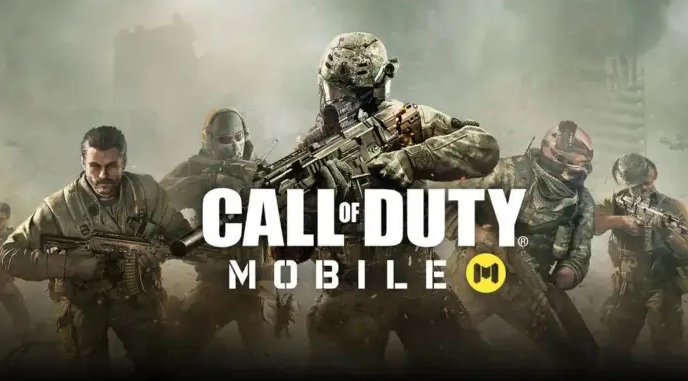 Since the release of the Call of Duty Mobile Beta Version until the official launch of the game, we have witnessed a great deal of development and the introduction of many new features in COD-Mobile. Mobile gaming is currently at full steam and attracting a large number of new players who are interested in trying out the Battle Royale mode. Numerous mobile games, such as PUBG Mobile and Call of Duty Mobile, often host tournaments and other competitive events for players. You need to know your Call of Duty In-Game-Name (IGN), as well as your Username and User ID, in order to take part in events like these (UID or Character ID). These identities have grown increasingly prevalent and are essential for identifying every user in the game in a way that is unique to them. The question now is: how can one learn these particulars? The procedure for determining your COD Mobile Username and User ID So let's get started:
Read Also: How to Get k9 Unit in Call of Duty: Mobile
How to Find Username and User ID in Call Of Duty: Mobile
Find out your Call of Duty Mobile Username and User ID by following the simple steps that are outlined below.
Step 1: Launch Call of Duty Mobile and wait for the main menu to load completely before moving on. Additionally, ensure that all pop-up windows are closed.
Step 2: Navigate to your profile by selecting it from the drop-down menu located in the upper left corner.
Step 3: You will then be brought to the user section, where the Menu will be located at the very top. The user's current loadout can be shown by selecting the first option. To access the Profile Section, you need to only choose the second option presented in the Menu.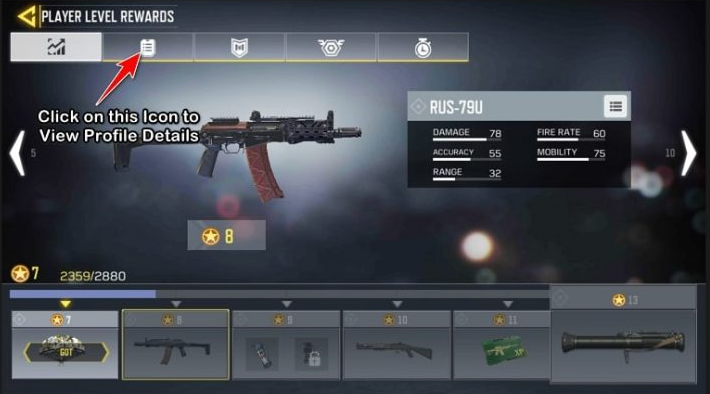 Step 4: You will be sent to the Profile Section where it will show your Username, User ID, Profile Avatar, Account Level, and other Season and Account Stats.
Step 5: You will be taken to the Account Section where it will show your Season and Account Stats. Just make sure you have all of the necessary information. In this instance, you are able to view your Username and UID; all you need to do to make use of it is copy both of those.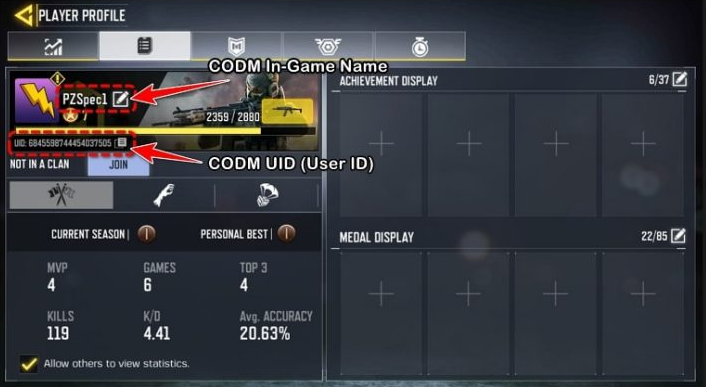 In Call of Duty: Mobile, finding your username and user ID may be done in the same way.
FAQs
What is open ID in cod mobile?
OpenID is a service that enables users to sign in to many websites with a single account, eliminating the need to generate new passwords for each site.
How do I change my cod ID on my phone?
To access your profile, tap your name at the top of the main screen. To access your Player Profile, select the second tab from the menu. To edit your name, use the pencil symbol that is located below your name. Tap the Change button after you have entered your new name.
What is game ID number?
In games that are free to play, your player profile can be identified by a one-of-a-kind sequence known as an in-game ID.
How many numbers is a cod ID?
COD entries can be recognised by their one-of-a-kind seven-digit numbers (a. k. a. COD numbers or COD IDs).
Why did my CoD Mobile username change?
The content filters in Call of Duty: Mobile have been modified to prevent users from establishing improper usernames for their characters. This was done in order to enhance the gameplay experience for all players. Every player whose username was updated was given a free Rename Card to use in the game.
Why can't I see my Activision ID?
To change your account and network settings, select the "Account and Network" item in the settings menu. After that, scroll all the way down until you see the option for the Activision ID. After you click on that, assuming your ID is associated with your account, you will see it appear on the screen shortly afterward. Your name will be followed by a series of numbers and then a hashtag to create your Activision ID.