How to Fix Hulu Error Code RUNUNK13 – 6 Ways

If you are a subscription to Hulu, you run the risk of periodically coming across the error RUNUNK13, which indicates that Hulu is unable to fulfill the request to play the content you have chosen. The fact that the error notice does not include any recommendations or solutions for resolving the issue is very aggravating. Even though the problem is most likely caused by an error on Hulu's end, there are occasionally some simple troubleshooting procedures that may be taken to get streaming working again. Fixing the hulu error code rununk13 is something that will be covered in this article. So let's get started:
Read Also: How to Change the Email on Your Hulu Account
How to Fix Hulu Error Code RUNUNK13
Here is everything you need to know about the RUNUNK13 error that occurs on Hulu as well as the solution to it.
1. Make sure you're connected to the web
Generally, the most common problem with Hulu is an intermittent or otherwise problematic internet connection. It's possible that you'll need to restart your Wi-Fi router in certain circumstances. At other times, there may be a problem with the service provided by your Internet service provider (ISP).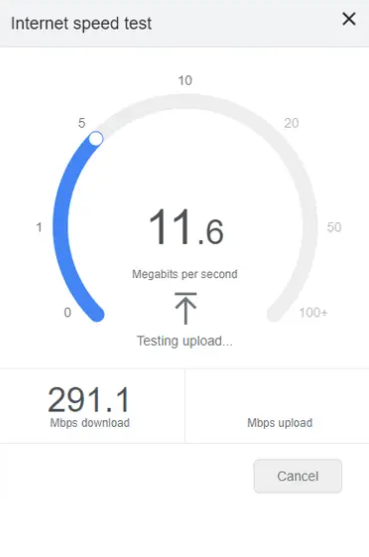 If the device on which you're attempting to stream Hulu allows you to open a web browser, you should perform Google's internet speed test. This can be done on a mobile device, a portable computer, or a desktop computer. If you're having trouble using Hulu on your streaming media player or your TV, try running a speed test on another device in the same room to make sure you're not too far away from the router. Alternatively, you can view video on that device using another app if you're already using it. It is recommended that your internet speed be at least 5 Mbps for high definition video streaming and at least 15 Mbps for 4K video streaming.
2. Reload the show page to watch
If the problem isn't with your connection to the internet, you can try loading the problematic content once more. If you are viewing the video using a web browser, you will need to reload the webpage and click the link once more. If you are utilizing a streaming media player, you will need to browse away from the content page and then return to it later. Sometimes the issue is only temporary, and it will go away as you refresh the content.
3. Try Hulu on another device
Watching the Hulu program that is giving you trouble on a different electronic device is a quick and easy technique to narrow down the source of the issue. whether, for example, you are getting the RUNUNK13 error on the Fire Stick that is connected to your TV, you should check to see whether you are able to view the same episode on Hulu by using the app on your phone or by opening a browser on your laptop. You have successfully zeroed in on the precise device that is giving you trouble by determining which of two devices it is working on.
4. Restart the Hulu app
If you regularly get the RUNUNK13 issue on a certain piece of hardware, you should quit the application and then launch it again. This should delete any corrupt data that's preventing the application from functioning in the correct manner. On the majority of streaming devices, you can force close an app by selecting it, clicking and holding or long pressing on it until you see additional options, and then selecting one of those alternatives.
5. Please delete the Hulu app's cache
Your phone's applications could act erratically every once in a while if they have faulty data stored in their data cache. The problem is easy to solve in most cases. If you use Hulu on an iPhone, you should remove the program and then reinstall it from the program Store. This is the recommended procedure. You are able to delete the cache on an Android smartphone even if you haven't uninstalled the application. Launch the Settings app, and then hit the Apps option. Tap the See all apps button, and then select the Hulu option from the list. Select Storage & cache from the drop-down menu, then select Clear storage, and finally select Clear cache.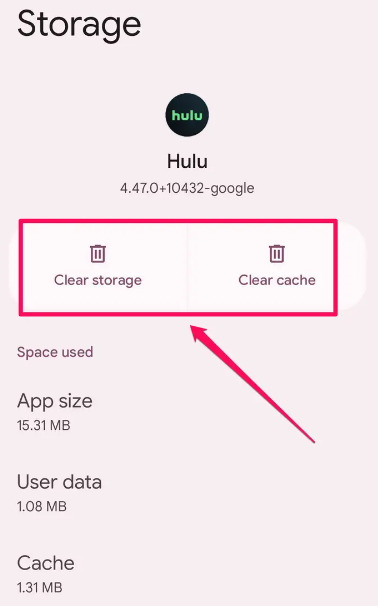 6. Restart your device
It is possible that you will need to restart your device if nothing else has been successful so far. It is possible that doing this will fix any temporary software problems that are keeping Hulu from functioning correctly. Holding down the power button for a number of seconds allows you to switch off the majority of Android phones. Alternatively, you may slide down from the top of the screen to reveal the shortcuts panel and then hit the power icon there. Unplugging the device, waiting one minute, and then plugging it back in should work for most other electronic gadgets, such as media players.
FAQs
Why is Hulu giving me an error message?
Problems with Hulu are often brought on by a subpar internet connection or issues with either the streaming device or the Hulu app; hence, the vast majority of these issues can be resolved by according to a few fundamental troubleshooting guidelines. The following is a list of the most popular solutions to Hulu problem codes: Simply restarting your Roku or other streaming device will do the trick.
Why is Hulu not working?
After closing the Hulu app completely, you should then reopen it.
It's possible that closing the app completely will help. The application may occasionally become unresponsive, in which case you will need to quit it and launch it again from scratch. On iOS and Android devices, the process of completely quitting and relaunching an application is different.
What is error 103 on Hulu?
Hulu will provide you with the p-edu103 error message if it detects that you are attempting to use Hulu with Live TV on a streaming device that is connected to an internet connection that is not residential or that is mobile.
What is error code p0 320 on Hulu?
Delete all of your stored cache and data. If the latest version of your software is already installed, then the data it contains can be corrupt. In that scenario, deleting the cache and any local data stored by the Hulu app might solve the problem. On Android: To remove the storage and cache, navigate to Settings > applications > See all applications > Storage and cache, and then clear both of those areas.
Is Hulu not on Google Play?
Smartphones and tablets based on Android
To access the Google Play store on your Android mobile device, browse to the shop's URL or hit its icon located on the Home screen. Go to Search and then type "Hulu" into the box.