How to Fix Roblox Face Tracking Not Showing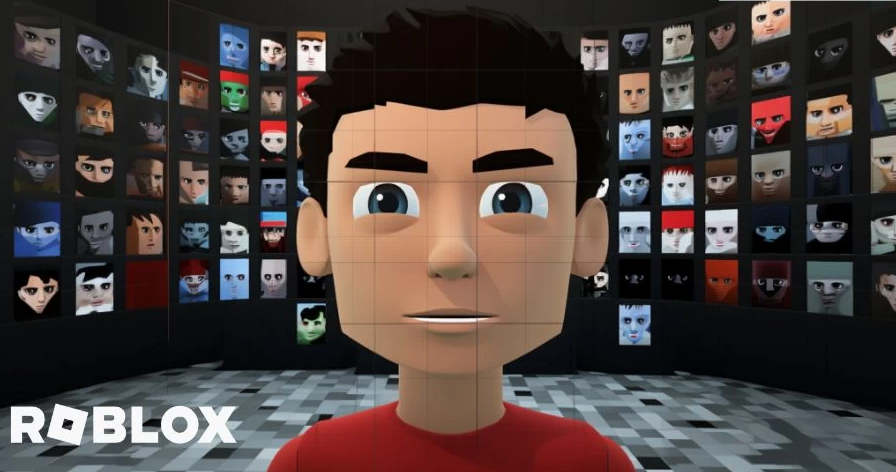 Finally available on Roblox is the much-anticipated facial recognition tool. But regrettably, not everyone is enjoying the setup process. Safety and civility are the two pillars of the face tracking/camera functionality that Roblox recently announced. Users that are 13 years of age or older can use the feature to move the camera on their device to animate their avatars. It attempts to improve interpersonal relationships and offer a more immersive experience. Developers can enable this camera input in their applications to increase user engagement. The device camera can only be accessed with the user's permission, and Roblox guarantees that no recorded footage will be saved. In this article, you can learn how to resolve Roblox face tracking not Showing. So let's begin:
Read Also: How to Turn On Shift Lock Setting on Roblox PC
How to Fix Roblox Face Tracking Not Showing
You must confirm your age (13 years of age or older) in your settings to fix the Roblox face tracking not working issue. Allowing Roblox access to your camera will allow you to join an experience with camera-enabled conversation after confirming your age.
How to do it is as follows:
1. Enter your Roblox username and password, then select the settings icon.
2. Enter your birthday under "Settings" (you must be at least 13 years old).
3. To verify your age, click "Verify My Age" and follow the on-screen directions.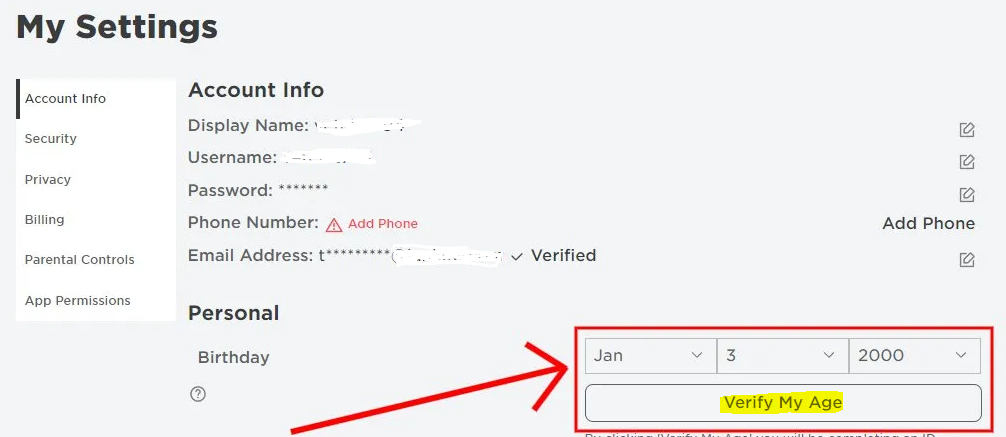 4. Pick "Privacy" from your settings by going back there.
5. Activate "Use the camera to animate your avatar with your movement" and "Use the microphone to chat with voice" by scrolling down.

6. Join a Roblox experience that allows for conversation via the microphone and camera.
7. Press "Esc" while still in the experience, then choose "Settings".
8. Click on the video and emoji icons to activate the face tracking and camera feature.
Please be aware that to use the face-tracking feature, you must have a camera and a microphone. You won't be able to use the feature if your laptop or monitor's screen isn't equipped with a camera.
Is Roblox face tracking not working?
You being under 13 years old is the most frequent cause of the Roblox face tracking function not working or appearing. You may check your age in your settings and you must be at least 13 years old to use the service.
These are the six causes of the feature's malfunction:
To utilize the face tracking feature, you must be at least 13 years old (you can confirm this in your settings).
There isn't a camera on your monitor.
You are lacking a microphone.
The functionality is not active in the experience you joined.
You haven't received the feature yet.
You refused to give Roblox access to your camera.
FAQs
Why don't i have Roblox face tracking?
Face tracking feature may not function or appear for a variety of reasons. It initially needs access to the camera and microphone on your device. Additionally, Roblox requires players to prove their age in order to use several features, such as face tracking, thus if these rights aren't allowed the feature won't function.
How does Roblox face tracking work?
In essence, your Roblox avatar will match your face if the option is enabled. The mouth will move as you speak, and the avatar will smile if you do. Users are now simply using the technology to create silly movies.
What does shift P do in Roblox?
Players must simultaneously press Shift and P to activate free camera. Without moving their avatar, players are free to move about the game. Press Shift and P once again to make it inactive.
Can you make your own head in ROBLOX?
You can create your own or use one of the reference model files offered. (Optional) Import the face accessories you want to manipulate with your head's facial emotions. You can create your own or use one of the reference accessory files offered.
What does WTF mean in Roblox?
What the f***? is the phrase. In a text message or online conversation, it is a typical technique to voice frustration. Online gaming likewise frequently makes use of the acronym. It can even be used to express rage without swearing.