Samsung One UI Beta Program is Available for Android 9 Pie Devices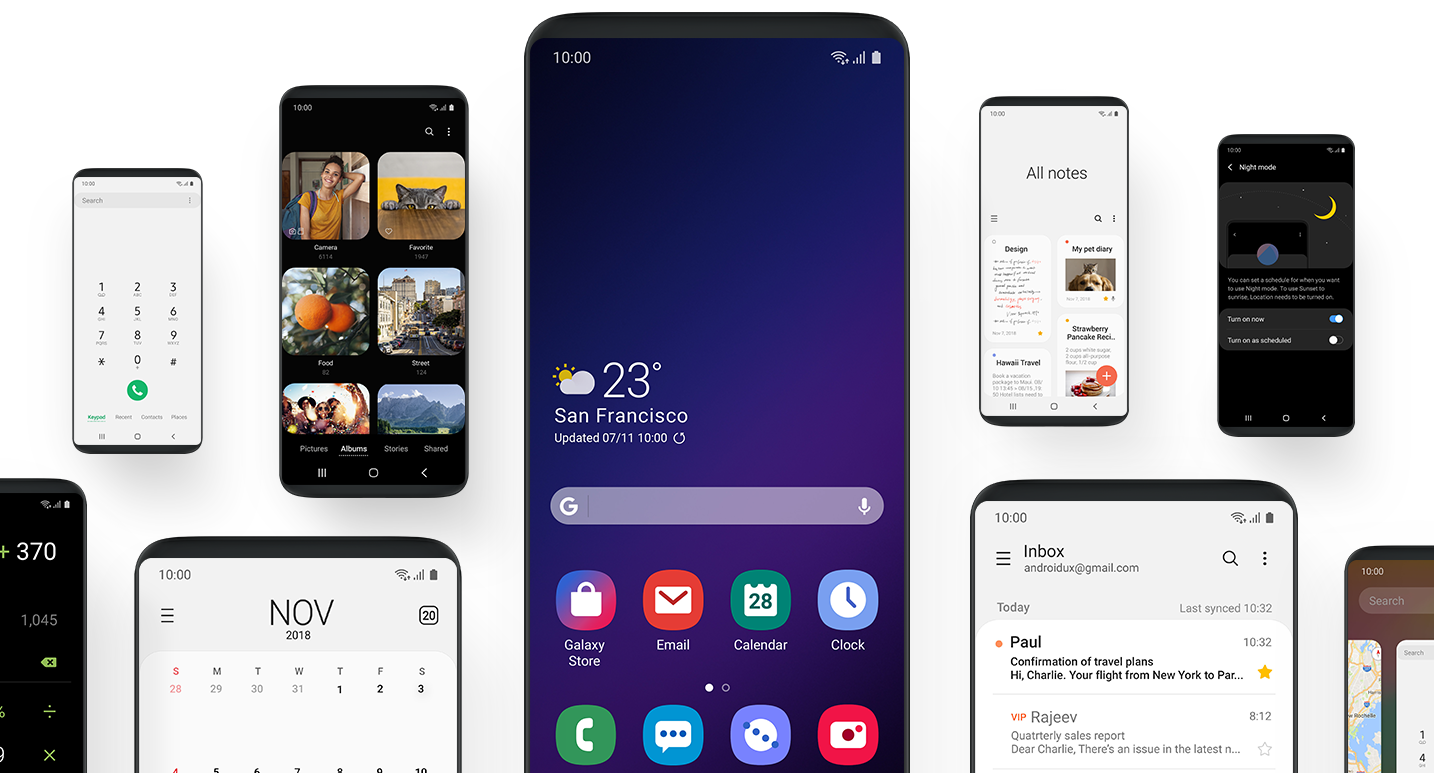 One UI
 is an Android-based custom mobile operating system designed by Samsung for its Galaxy devices. It was introduced in late 2018 on a beta build based on Android Pie for the Galaxy S9 Series and, succeeding Samsung Experience. The main selling point of this Interface is to help focus on what really matters and that of course can be very subjective but Samsung is trying to generalize the experience for majority users in their own vision. With Hardware and software working in unison the users get to see the information that is relevant in a more natural and intuitive way.
Made to Focus
Segregating information and showing what is important without clutter is the idea here, get the essentials in a glance and tap for more details. Android has come a long way and with their latest software called Android 9  'Pie' and it is the ninth major update and the 16th version of the Android operating system. And through out all these versions there have been lots of ups and downs to find that perfect recipe for Samsung to create their own Linux (Based on Android), Unix-like OS.
Always On Display is still present and it comes with custom features which are limited to the stock wallpapers for now. There is now the option to choose what information is displayed on the screen. This option can be turned off for those who are weary of their battery life.
The look of the UI with a different color palate and flatter over all look makes it look very different than the older version of Samsung UI. Icons are larger now but can be resized and can be changed via various themes but the beta does not have the option right now.There is also no app drawer by default, something that can be reminded users of Huawei's EMUI but the drawer can be enabled through settings. In a 'no drawer' mode, a swipe up enables a universal search.
Camera app has been redesigned with some useful original features still available like double click power button to wake the camera but the interface has changed. It reminds user of an iPhone to be honest with all the camera modes listed at the bottom and swiping left or right would help accessing them. Swiping up and down would switch between front and rear modules and over all the interface works better than the older version.
The night mode is brilliant and is a much needed option. It turns the UI black so when you pick up the phone at night, the white screen wouldn't burn your corneas. The option is also easily available via accessing the notification shade. Night mode also applies to the browser which is simply wonderful.
To Join the Beta program you need to download the Samsung Members application from the Galaxy Apps or the Google Play Store. Log in to it got to Notices and select "One UI Beta Program Registration" to submit an application. Once Signed up, go to Settings and then Update software to select Download Updates Manually option. This will allow the software to update and load the beta version.
Currently the Beta is assigned to the current generation phones like Samsung Galaxy S9, S9+ and other other devices with Android 9 Pie.
One UI Beta Program is the chance to try One UI before its official release.Be one of the first to enjoy the new features and design. The program is available for participants in China, France, Germany, India, Poland, South Korea, Spain, UK, and USA.
* While undergoing final testing, beta software may include errors or bugs, and may not include the same features as commercially available software.