How to Follow Someone on Apple Music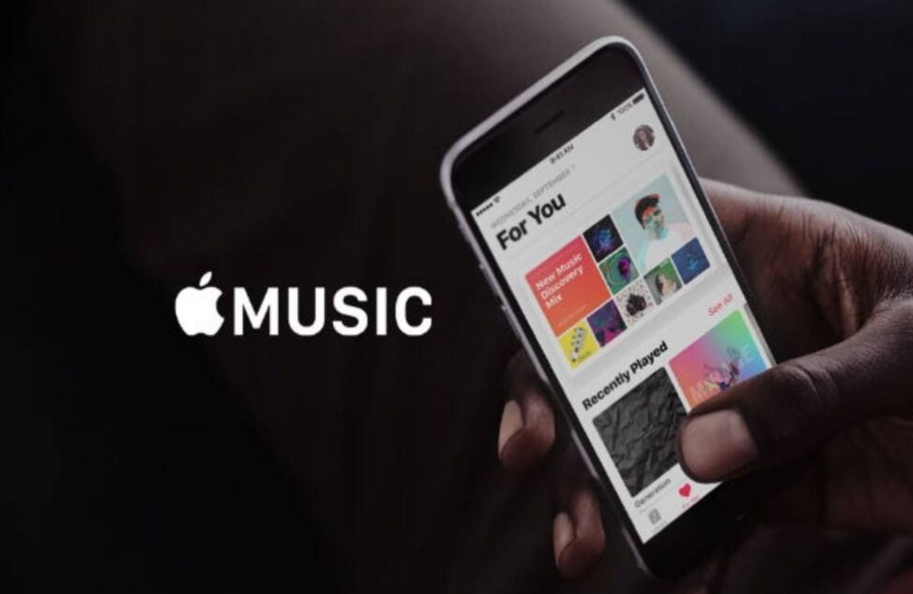 Apple Music not only gives you access to a massive music library but also enables you to connect with your friends and share with them the songs that you regard to be your all-time favorites. This gives you the ability to make the most out of your Apple Music subscription. In addition, you can use the application to search for other people who use the same music streaming service that you do, which is an intriguing feature of the software that you may take advantage of. You will acquire the knowledge required to follow people on Apple Music if you study the material that is supplied in this post and pay attention to the details that are provided. So let's get started:
Read Also: How to Create your Profile on Apple Music
How to Follow Someone on Apple Music
If you've never set up your profile
1. Launch the Apple Music app on the mobile device you are using.
2. Choose the "For You" option from the drop-down menu that is located below the heart icon at the bottom of the screen.
3. Go to the top right corner of the website and tap the symbol that looks like a profile picture. A person icon will represent your account status if you have not yet created an account (as opposed to a profile photo or your initials).

4. To set up your profile, tap the option that says "Discover what Friends Are Listening To."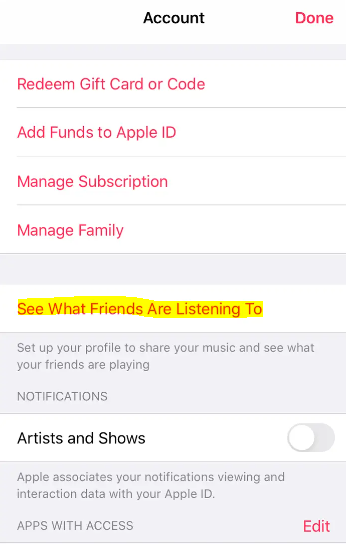 5. To get started, click the pink icon that says "Get Started."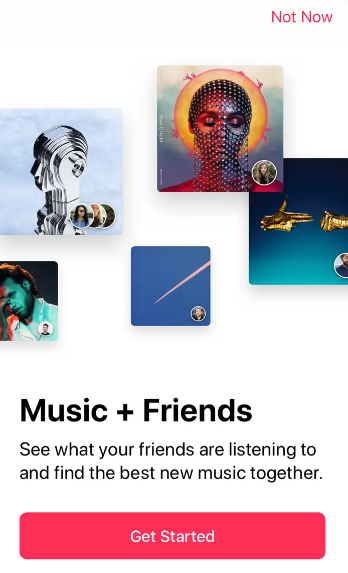 6. Customize your name, username, and profile photo by clicking on the appropriate entries to make the changes to your name, username, and profile photo.
7. When you are ready to go on to the next step, tap the pink icon that says "Continue to Locate Contacts."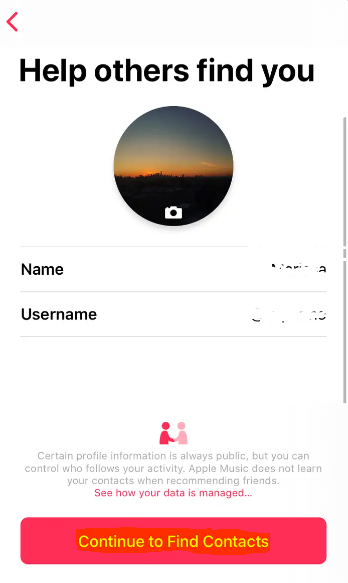 8. Use the following button to start following any of your connections who are currently sharing music. This will result in the "Following" button being changed from its current pink color to a gray color.
9. You also have the option to link to Facebook at the top of the page, which will allow you to access the profiles of your Facebook friends. In addition, if you scroll down, you'll see that you have the option to invite people from your phone's contact list who use Apple Music but do not yet have accounts set up.
10. Hit the "Next" button.

11. Configure your notification settings for new shows and activity on your friends' profiles. To turn the light on or off, flip the switch so that it goes from green to gray.
12. To finish the process, tap the "Done" button.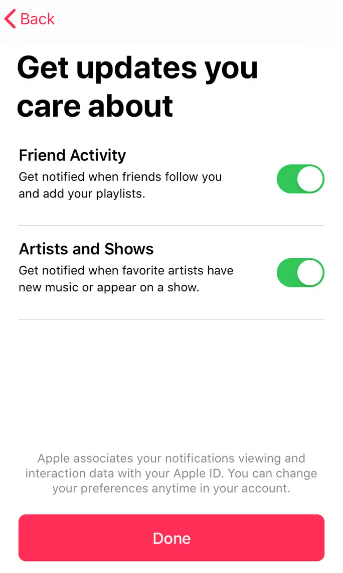 FAQs
Which has more users Spotify or Apple Music?
At this time, Spotify has more than 433 million users and 188 million Premium customers all over the world. A well-liked music-sharing platform, Spotify also provides users with a free tier option for their service. Apple Music was once the industry standard for digital music streaming services, but it now lags behind Spotify, which has 98 million more customers.
Why can't I follow on Apple Music?
Please disable the limits or ensure that the Music Profile is active on your device. Go to Settings > General > Restrictions > Music Profiles & Posts; you'll find that this option is enabled there. Let me know if this is of any assistance.
How much is Apple Music?
Free trial of Apple Music for the first month, after which the monthly fee is $10.99.
How many countries is Apple Music available in?
Apple Music is currently accessible in 167 countries and regions and features more than 60 million songs. It is the most comprehensive music streaming service currently available.
What makes Apple Music better?
In order to maintain the integrity of the original audio file, lossless tracks stream in the ALAC format rather than AAC. You can learn more about this topic by reading our explanation of the many types of audio formats, which you can find here. Moreover, Apple Music includes Spatial Audio, which was developed in collaboration with Dolby Atmos. Your music now has a more three-dimensional sound thanks to this function.