How To Get Adored Sniper Rifle In Destiny 2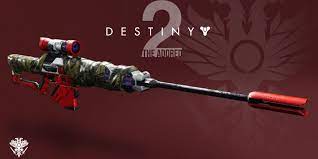 Pinnacle weapons have been a mainstay in Destiny 2 for quite some time now. These weapons were initially unlocked at the end of a lengthy mission that players had to complete in order to obtain a unique weapon. In the beginning, reaching key milestones in the several game modes, such as the Crucible, Strikes, and others, was required to unlock the special weapons that were associated with these pinnacle objectives. It was intended for these weapons to have unique mods that would set them apart from the standard arsenal of weapons that may be discovered in the world.
There have been quite a few weapons that have entered and established themselves inside the game's meta, despite the fact that not every weapon was an overwhelming hit with the community. Fans are anxious to locate replacements for weapons that have been retired since the Beyond Light expansion decommissioned a large number of them. These pinnacle quests have naturally evolved over the years, and fans are eager to find replacements for weapons that have been retired since the expansion.
In addition to the release of a fresh new pinnacle weapon for Destiny 2 as part of the ongoing Season of the Hunt event, Bungie has also altered the process through which players can now obtain this weapon. This article provides a comprehensive overview on the Adored sniper weapon as well as instructions on how to unlock it.
Read Also: How to Get Lubrae's Ruin In Destiny 2
Season of the Hunt Pursuit Weapon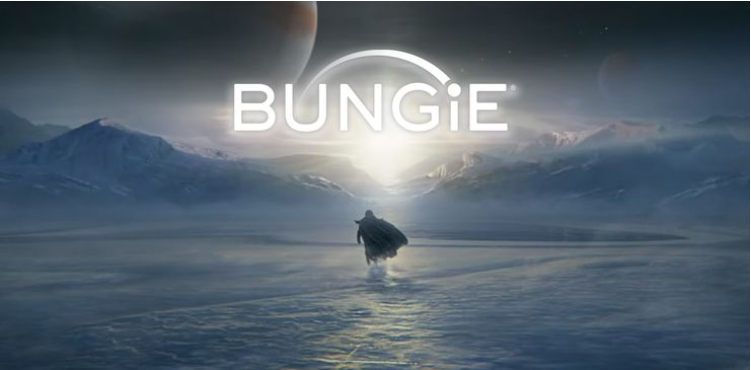 The Adored sniper rifle is the most recent addition to Destiny 2's roster of legendary pursuit weapons, which was made available during the current Season of the Hunt event. Due to the fact that the Adored is an adaptive-frame weapon, it is highly unlikely that it will break any damage records in the near future, unlike its counterpart snipers that use an aggressive frame. However, it is equipped with reliable statistics, which make it an excellent weapon in a variety of situations.
Players will find this pistol to be trustworthy, solid, and adaptable regardless of whether they are participating in a PvP match or a PvE activity because of the bonuses that come packaged with it.
Hammer-forge rifling – Increases range.
Accurized Rounds – Increases range.
When it comes to the next set of benefits, players have a decision to make. The ability to switch between Triple Tap and Killing Wind is available to players, and after that, they can choose to equip either Vorpal Weapon or Snapshot Sights.
Triple Tap – Rapidly landing precision hits returns 1 round to the magazine.
Killing Wind – Final blows give the player increased mobility, weapon range, and handling for a short duration.
Vorpal Weapon – Increased damage against bosses, vehicles, and Guardians who have their super active.
Snapshot Sights – Faster time to aim down the weapon's sights.
In terms of its statistics, the Adored is identical to the old Beloved sniper that was available a few years ago. It is possible to get a headshot with just one shot, and it boasts one of the best sniper scopes available in the game. The following table contains all of its pertinent statistics:
Impact: 70
Range: 55
Stability: 51
Handling: 52
Reload Speed: 44
Rounds Per Minute: 90
Magazine: 4
Aim Assistance: 68
Recoil: 77
How To Acquire It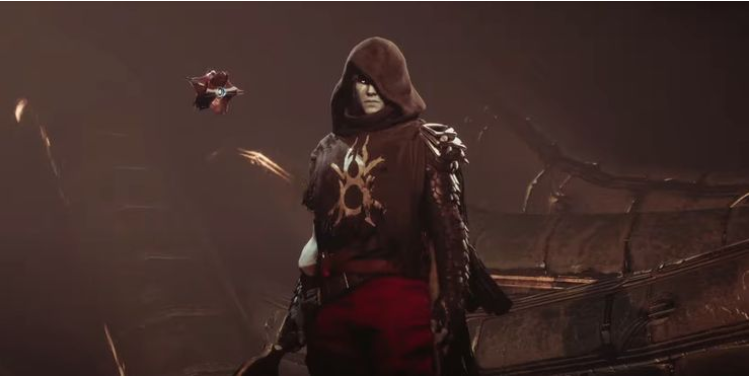 In contrast to previous seasons, Bungie has made available to users a fresh method for acquiring Adored. The players will still have to complete a quest in order to get it, but they now have more than one option to choose from. In contrast to past seasons, which often included a weapon designed specifically for the Crucible, Vanguard, or Gambit mode, Season of the Hunt gives players the option to choose which activity path they want to take in order to progress through it.
After speaking with Banshee-44, the Gunsmith in the Tower, players have the option of selecting a quest that is focused on either Crucible matches, Strikes, or Gambit in order to get the sniper rifle. The steps of the quest will change depending on whatever option the player chooses, allowing it to be tailored to each possible outcome. Each questline is detailed below, organized according to the action that was chosen.
Strikes In Your Sights
Defeating 40 bosses and a total of 1000 foes is the first part in this quest, after which you can earn 300 points by using a sniper rifle to take out the bad guys. It's possible to gain an extra step forward with precise shots.
To complete this quest, you must survive 35 consecutive sniper rifle defeats or 20 consecutive sniper rifle headshots. Even while this may be difficult for some players, there is only one requirement for the quest to be completed. Next, players should return to the Tower and speak with Banshee to obtain the sniper rifle from her.
Crucible In Your Sights
Despite the recent Stasis subclasses causing some havoc in the Crucible, the questline doesn't appear to be all that challenging. In order to begin, you must beat 500 Guardians, gain 3 Valor ranks, and gather 200 points by defeating players with a sniper rifle in Crucible matches. It's possible to gain an extra step forward with precise shots.
After then, the participants have two more alternatives to choose from. Using a sniper rifle, fire five long-range finishing blows or five headshots. Only one must be fulfilled for the quest to be counted. Next, players should return to the Tower and speak with Banshee to obtain the sniper rifle from her.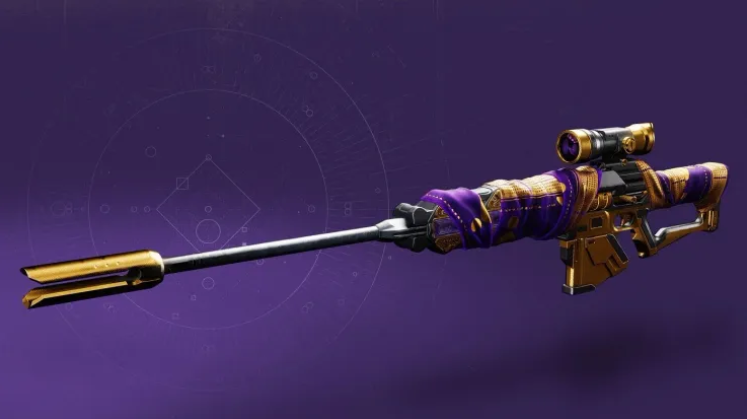 Viability In PVP And PVE
It is a PVP weapon in Destiny 2: Snipers. Full auto and hand cannons are generally preferred in PVP because to their greater damage output per magazine. In the Crucible, this gun's impact will be felt more strongly.
All that separates the Adored and Beloved in terms of PVP performance is the scope's size. For certain players, Adored's more adaptable medium-range scope will be a good fit. There is no doubt that the Adored is among the best shooters in the game, based on how powerful the Beloved is.
Video