How to Get Favor in Payday 3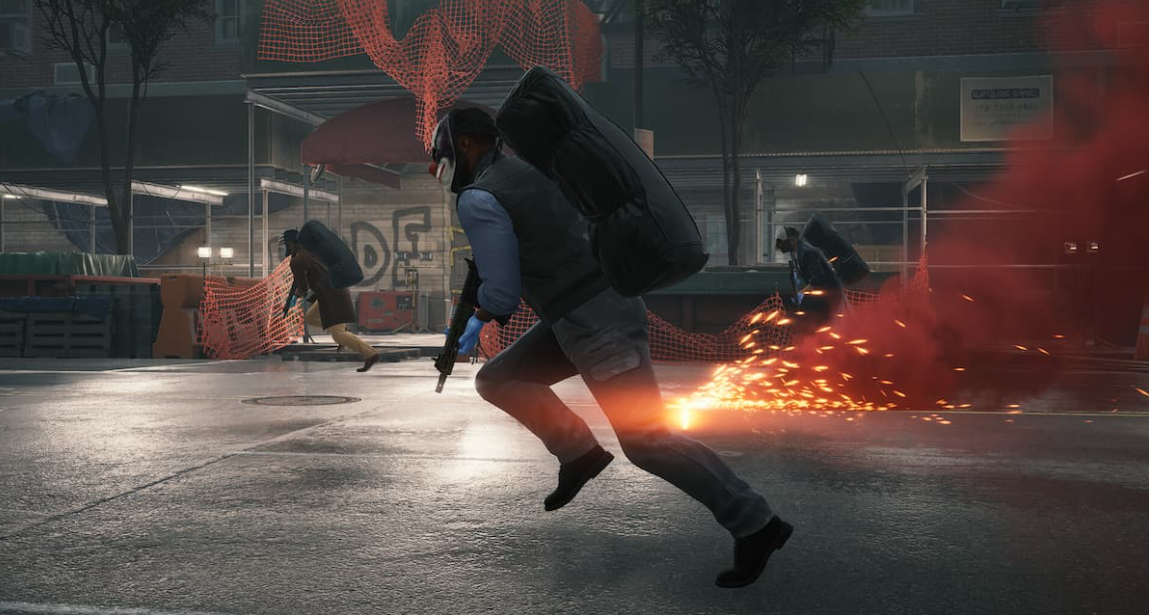 For each robbery in Payday 3, players have a wide variety of options and equipment at their disposal. It's up to the players to decide if they want to be covert or loud while they play. Even the simplest bank heist requires robbers to be well-prepared for any eventuality. Supporters can spend their hard-earned cash at the shops to upgrade their arsenal, disguise, and wardrobe. Learn the ins and outs of Payday 3 favoring in this post.
Read Also: Payday 3: Best Weapons List
What are General Favors in Payday 3?
The more (spoiler alert) generic favors in Payday 3 are these. The goal in creating General Favors was to make them flexible enough to use in any heist and with any play style. In the heist lobby, after picking your loadout and getting ready, you'll have the option to buy and select these favors. The current selection of Favors includes:
Ammo Bag
Armor Bag
Medic Bag
Zipline Bag
Purchasing Favors
In order to make a purchase, players should select the "Vendors" option from the main menu. You can find favors in the very bottom of Gage the gun dealer's stock. They'll be positioned directly beneath the sticker arsenal. The $10,000 spent on favors is money well spent. Keep coming back in between robberies to check for new loot.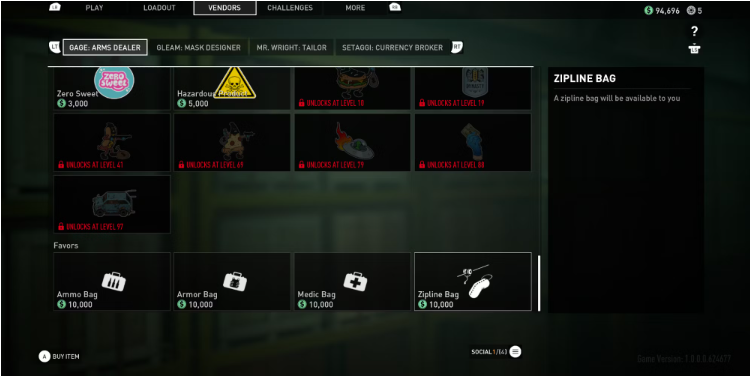 Keep an eye out for one-of-a-kind goods, such as QR codes, that can facilitate certain robberies. A zip line can be used to quickly escape from a police hotspot or to sneakily access a roof, so having extra supplies on hand is always a good idea.
Equipping Favors
Favors won't be added to a character's stockpile automatically after being bought. While in the ready screen, choose a favor to employ. It will be displayed where "no asset selected" now is. Each player can reserve one of the four available seats in the lobby. Only one favor can be equipped each heist by each character.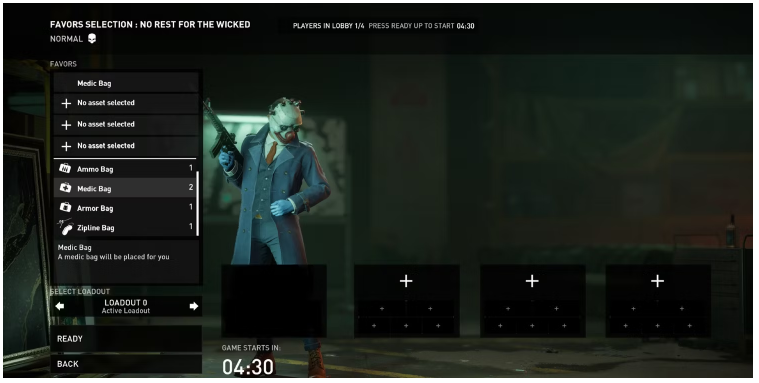 Finding Favors During Heists
Favors are not initially available to characters. Instead, they will be spread out around the levels in a haphazard fashion before the crime begins. Certain important data on the HUD will be visible to players even when they are behind solid barriers. In the lull before a theft, keep an eye out for the favors' orange outlines.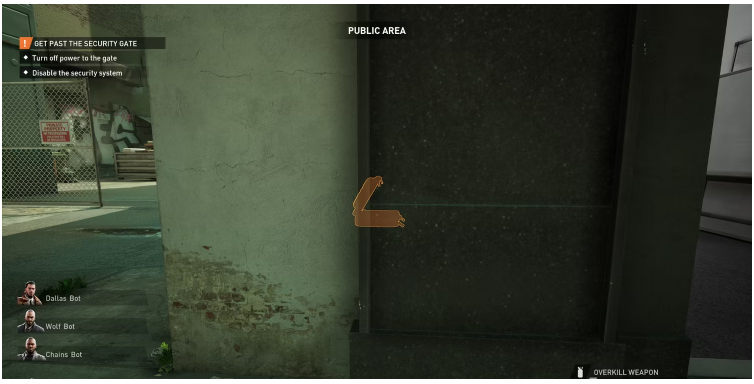 Sometimes they're hard to find, especially if they've been placed in restricted regions. Always remember to bring favors with you on a robbery, because you never know when you might need them.
FAQs
How many players is Payday 3?
Conceptually, it resembles Payday in that four players work together to commit daring robberies at realistic locations like a bank, a jewelry store, or an art gallery.
What are C stacks in Payday 3?
"C-Stacks" (Crime-Net) In Payday 3, you can acquire in-game currency (called Stacks) through completing challenges or by purchasing it from the currency broker, Setaggi, with real-world money stolen during heists. Unlike premium currencies, C-Stacks cannot be purchased with actual money.
How many GB is PAYDAY 3?
The PAYDAY 3 download size for PC is anticipated to be 100GB of SSD space, however this has not been confirmed.
Can you play Payday 3 solo?
If Payday 3's servers go down, fans can still play the game solo. Learn the ropes of going it alone in Payday 3's heists right now.