How to Get Forerunner in Destiny 2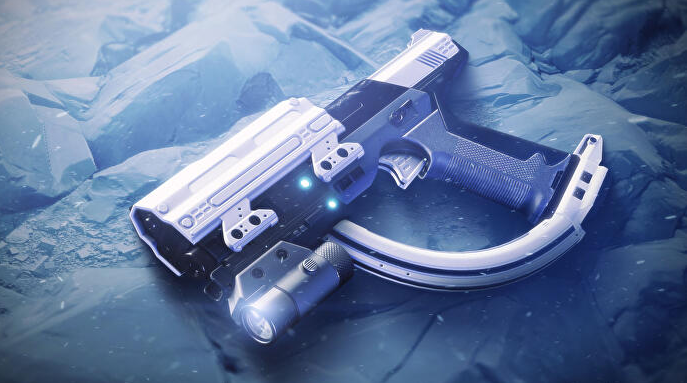 In Destiny 2, players who have completed the Magnum Opus objective will have the opportunity to obtain a new Exotic Sidearm called Forerunner. For those who have been playing Bungie games for a while, it may come as a pleasant surprise to learn that the Forerunner was really modelled after the magnum from Halo: Combat Evolved, which is well-known for its capacity to shred adversaries. Let's get started on one of the things you should try to complete as soon as possible, which is unlocking the Forerunner ability.
Read Also: How to Get Without Remorse in Destiny 2
How to Get Forerunner in Destiny 2
To gain Forerunner in Destiny 2, you must finish the Exotic mission, Magnum Opus. Within his Treasure Hoard, Xur will present you with the opportunity to accept this mission. You will not be able to acquire the quest until you have finished the previous one, "To the Daring Go the Spoils." When you purchase the Bungie 30th Anniversary Pack, you will automatically receive this bonus item.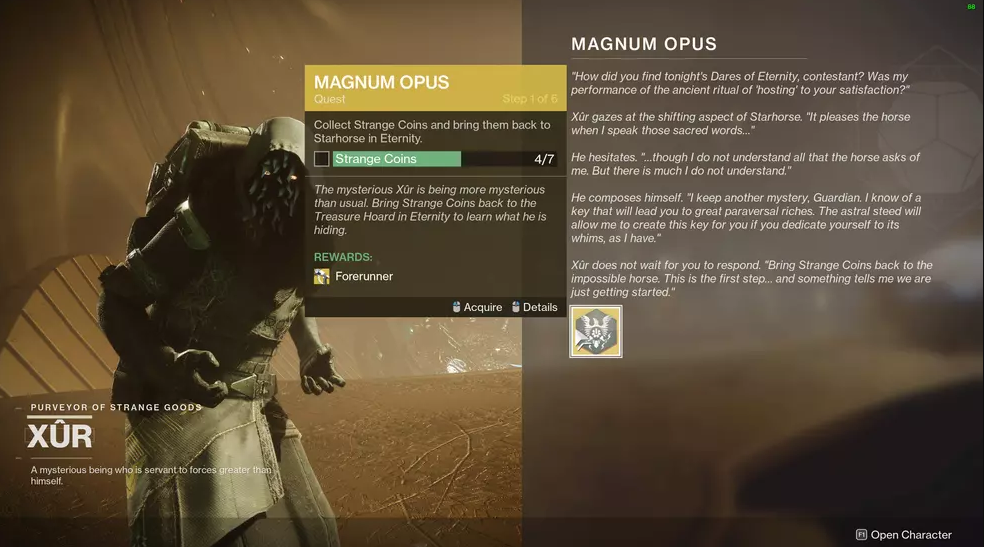 The following is a rundown of the procedures required to complete the quest "To the Daring Go the Spoils":
Obtain a successful completion of the Dares of Eternity.
Xur's Treasure Hoard contains a chest that must be opened.
Talk to Xur about it.
You will be able to obtain the Magnum Opus quest after speaking with Xur and reviewing the other notifications that have been given to you.
1. Accumulate a total of 7 Unusual Coins
The first step in completing the Magnum Opus quest for the Forerunner is to amass a collection of Strange Coins. You'll need to get some fresh air and get seven Strange Coins in order to advance to the next difficulty level.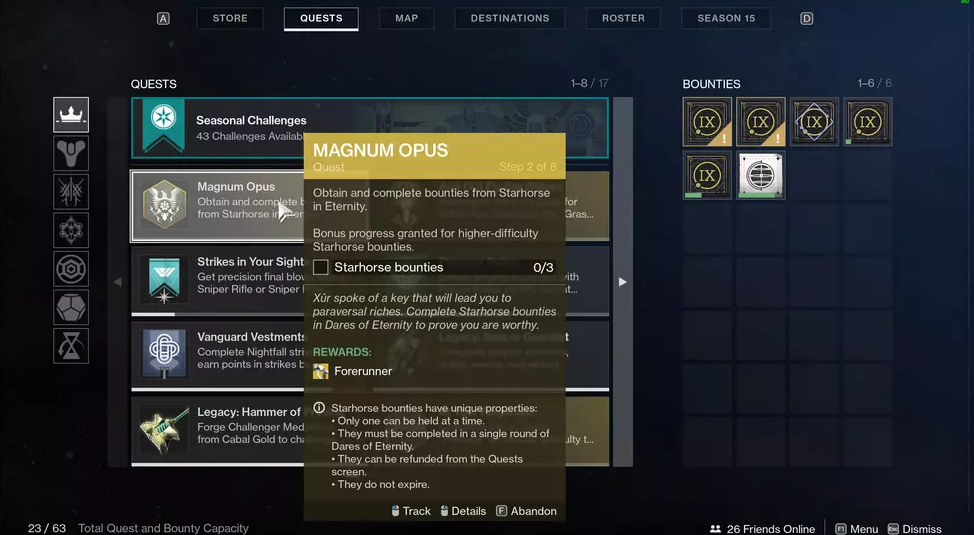 You have been given the task of completing three different Starhorse bounties. You can purchase these from the horse that is located inside of Xur's Treasure Hoard. You can only hold one of these at a time, and they cost Strange Coins, so make your selection carefully. In addition, the bounties have to be accomplished in a single attempt through the Dares of Eternity.