How to Get Help in Windows 10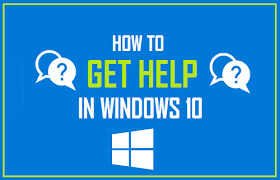 Windows 10 is a great operating system, but like all operating systems, it can be a little confusing at times. If you need help with Windows 10, don't worry – we're here to help! In this article, we will discuss how to get help in Windows 10. We will cover three different methods: using the built-in Help and Support tool, using the Microsoft support website, and using the Windows 10 Community forums. Let's get started!
Read Also: How to Turn Off the Microphone in Windows 10
How to Get Help in Windows 10
Windows provides a specialized programme called Get Help that can assist you in resolving issues that are rather common. It is a virtual chat agent that appears on the screen to answer any questions you might have.
1. Choose the search option from the taskbar's buttons. Simply press the Enter key or select the "Get Help" result to proceed. It is also included in the directory of programmes that can be accessed through the Start menu.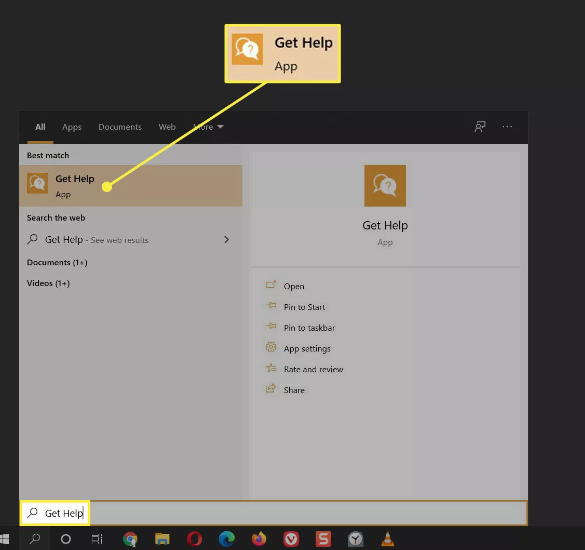 2. In the search box, type the issue that you are having. Read through the most popular articles to search for any suggested remedies.

3. By clicking the Contact Us button, you can have a direct conversation with a virtual assistant.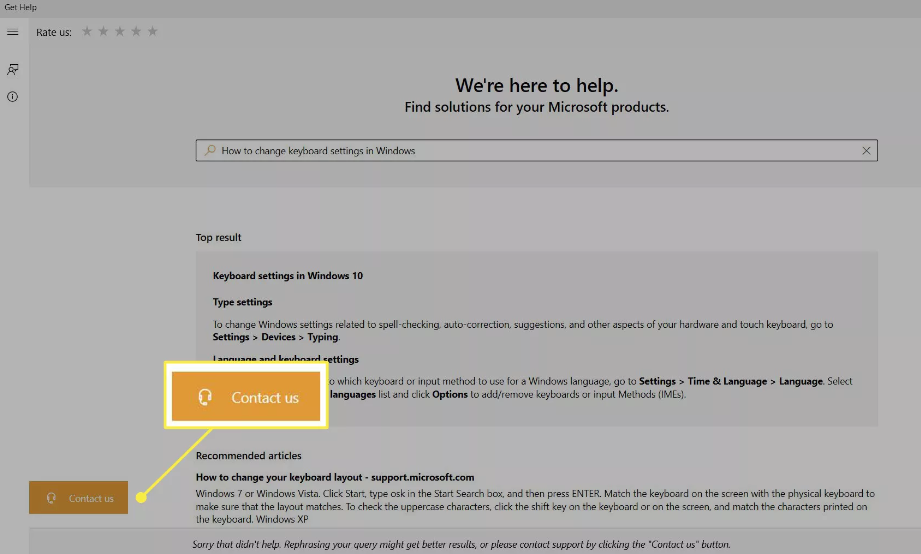 4. Begin a conversation with an available virtual agent. To start the chat, select the product you're having trouble with (for example, Windows) and the issue you're having.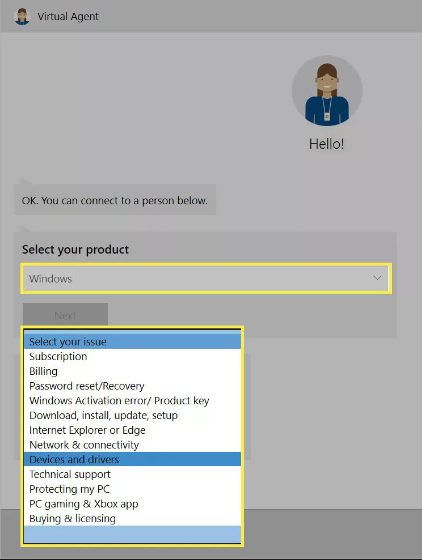 5. If you still haven't discovered a solution, you can input "speak to a human" into Microsoft's help desk and ask to be connected with a real person who provides technical support.
FAQs
Is Microsoft Get Help free?
This service does not cost anything. Get assistance and support whenever you need it, whether you are shopping right now or need assistance with a purchase you made in the past.
How do I Get Help for my operating system?
You also have the option of using the built-in support centre that comes with Windows 10 to hunt up the solution to the problem you are having. This information can be found in the "Get Help" app, which can be located by typing "Get Help" into the search box on your device. The operating system will link you up with a chat bot developed by Microsoft that is able to provide solutions to any questions you may have.
What is a help window?
Windows is equipped with a help system, which the vast majority of software developers take advantage of in order to provide instant assistance to users of their Windows applications. To bring up the help, either click the F1 key on your keyboard or pick the Help menu from within the application. You have the option of keeping the help windows up on the screen so that you can experiment with the features while reading the associated instructions.
Who has the best tech support for computers?
Apple received an 82 out of a possible 100 points for its manufacturer tech support, as well as scores of 5 out of 5 for its phone help and 4 out of 5 for its online support. And customers stated that their issues were resolved 79 percent of the time after using the product. Microsoft and Dell, the next two most highly regarded corporations, received scores of 68 and 56, respectively, for this question.
What is the shortcut of help option?
The button labelled "Help" is always located in the upper right hand corner of the window. To open the Help window, press the shortcut key "F1."