How to Get Skill Points in Forza Horizon 5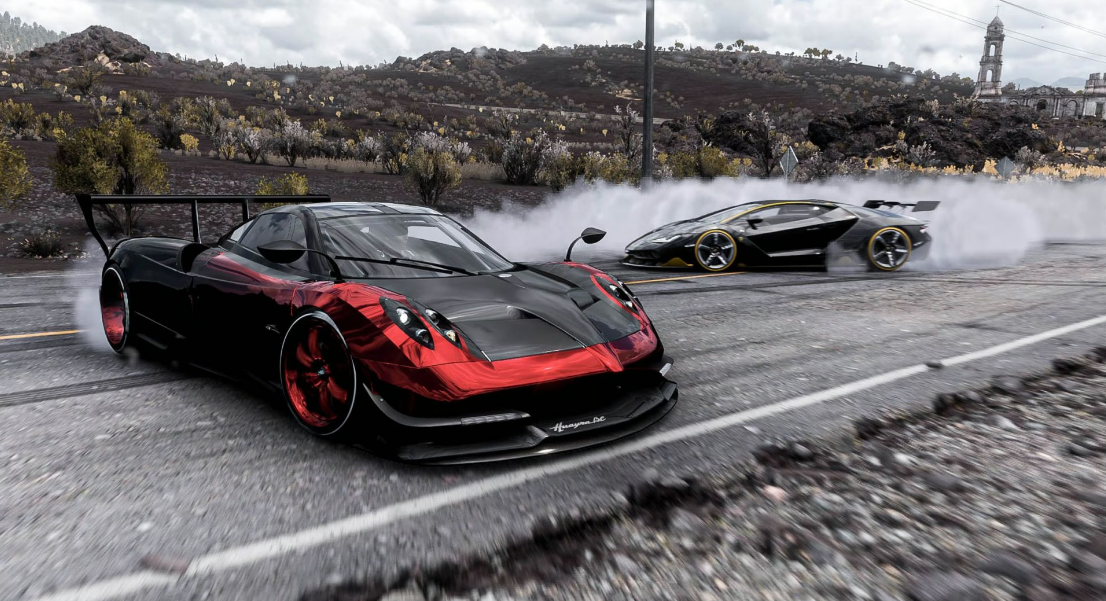 While playing Forza Horizon 5, players will get Skill Points in the normal course of play, but there is also a fast way to farm them. Skill Points are required in order to obtain Car Masteries, which are collections of extremely beneficial Perks that, among other things, can award players with Experience Points, Super Wheelspins, Forzathon Points, and hidden automobiles. Players of Forza Horizon 5 have the potential to earn roughly 10 Skill Points every minute if they have the correct vehicle and approach at their disposal. Players won't be able to get an advantage by deceiving the system in any way, but they will have to spend some of their game time "farming" points if they want to gain valuable perks on a regular basis. The following is a guide on how to accumulate skill points in Forza Horizon 5. So let's get started:
Read Also: How to Smash Tank Piñatas in Forza Horizon 5
How to Get Skill Points in Forza Horizon 5
You'll need to establish a Skill Chain by completing tricks in rapid succession without colliding with anything in order to accumulate Skill Points. Some of these stunts involve speeding, damaging stuff, coming dangerously close to crashing, and drifting. You'll see that your score and multiplier are going up at the top of the screen whenever you pull off a feat.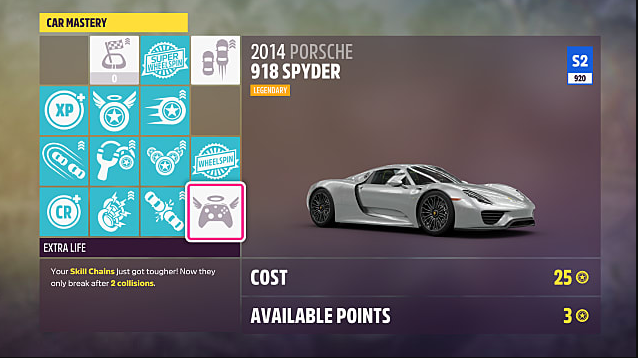 Even though it's not required, using cars that have a multiplier of 7x for your skill points will unquestionably speed up the procedure. The Hoonigan RS200 and the Formula Drift cars are two of the most effective vehicles for amassing a large number of Skill Points. In addition, make sure that your radio is turned on at all times and that you are listening for skill songs. These songs will allow you to gain a score multiplier of up to 10.0.
Find a place that is pretty open and then just drift as much as you can while destroying little trees and cactus. This is one of the easiest ways to farm skill points. When you do this, it will be much simpler for you to obtain high scores using only drifting and wreckage tricks. Because these areas are virtually always devoid of opponents, it is extremely unlikely that you will be involved in a collision that will result in the loss of your score and multiplier.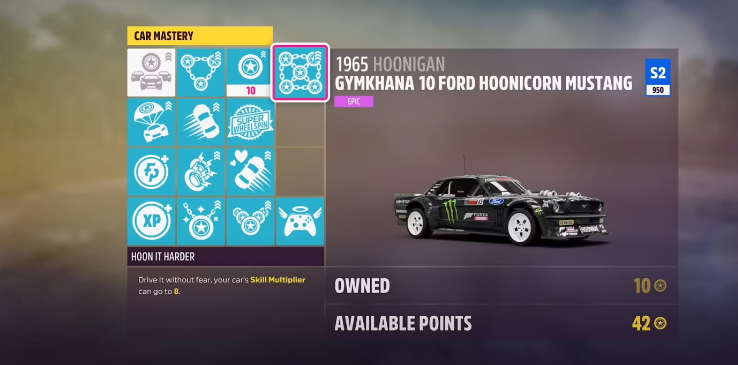 Taking any of the major highways in your area while moving as quickly as you can is an additional strategy that is effective. The key is to maintain maximum speed while simultaneously racking up as many close calls as you can whenever you get the chance. This can be accomplished by purposefully drawing near to other automobiles and things while racing past them in the other direction.
Once you have reached the terminus of the roadway, you will need to do a U-turn and then head back in the direction from which you came. This will allow you to continue collecting points and will ensure that your Skill Chain does not expire. You can also effortlessly switch to the first approach and continue earning those Skill Points if you locate a beautiful open place while driving along the highway and continue earning those Skill Points.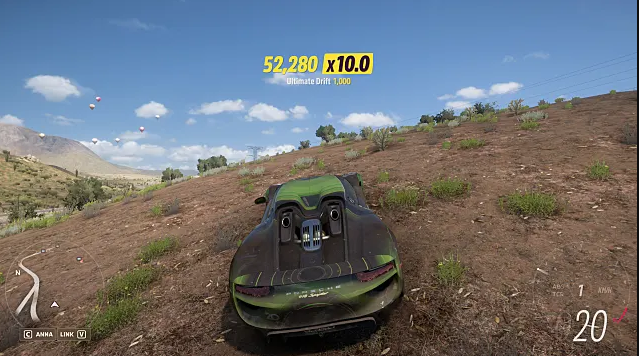 If you already have any spare Skill Points, you should be sure to use them on perks that will give you with better points and multipliers for the tricks that you are now executing. Taking these steps will, in the long run, prove to be quite beneficial and will make it much simpler to accumulate skill points. In addition, the 'Extra Life' perk is a no-brainer because it enables you to continue the Skill Chain even after you have been involved in a collision for the first time. However, at a massive 25 Skill Points, it is the most expensive perk in the game, making it difficult to get.
Nevertheless, if you discover that you are continually crashing into things and losing all of your points, it might be worthwhile to get. You will receive one skill point for every 50,000 points that you have earned, and a single Skill Chain has the potential to award up to ten skill points. Therefore, each time you play, you should strive to achieve a total score of approximately 500,000 before you stop your automobile and bank those points.
FAQs
What car can go 400 mph in Forza Horizon 5?
Koenigsegg Jesko
The 400-mph Koenigsegg Jesko is an absolute necessity for any Forza Horizon 5 collection, and here's why. The Koenigsegg Jesko model from Sweden is the Koenigsegg model with the highest top speed in Forza Horizon 5.
What's the slowest car in Forza Horizon 5?
tiny BMW Isetta 300 Export
Forza Horizon 5 sees the return of the diminutive BMW Isetta 300 Export, which, despite its return, retains its status as the game's most underpowered vehicle. Since its release in 2022, it is probably accurate to state that Forza Horizon 5 has been quite successful since the game was initially introduced to the public.
How fast is Koenigsegg Jesko?
310mph
It has a maximum speed of 310 miles per hour, produces 1,578 horsepower, and has 1,106 pound-feet of torque. It can rev from idle to 8,500 rpm in 0.2 seconds, can reach 62 miles per hour from a stop in about 2.5 seconds, and its top speed in this Absolut version is on the terrifying side of 310 miles per hour.
How long is Forza 5 ending?
It is meant to last one minute, and you can use your watch to clock the minute that it is scheduled to last. I found that if you wait fifty seconds before placing a bid on an item, you have a far better chance of winning it. This is how I got a lot of money playing the game.
What car has the most HP in fh5?
In Forza Horizon 5, the Koenigsegg One 2015 comes equipped with more than 1,000 horsepower and is capable of reaching incredible top speeds of approximately 280 miles per hour. The tremendously powerful Swedish supercar uses its 5.0-liter V8 engine to perform very well both on the road and on the racetrack in real life.