How to Get Unbanned From Apex Legends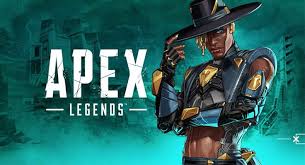 Over one hundred million players currently participate in the massively popular game Apex Legends. As a result, the news that EA (Electronic Arts) has created a large moderation system should not come as a surprise to anyone. If you have been banned from playing Apex Legends due to being flagged by the system, you will want to learn how to get your account reinstated as soon as possible. And you can count on us to be of assistance!
It is important to keep in mind that there is no way to go around an Apex Legends ban in any way, shape, or form. Instead, you will be required to get in touch with EA and use the appropriate channels of official communication for your appeal. Continue reading so that you can find out more.
Read Also: How to Fix Apex Legends Won't Launch
How to Get Unbanned From Apex Legends
Because each of the two steps in the process of becoming unbanned from Apex Legends is crucially significant, it is imperative that you read the following text with extreme caution. Let's just dive right in, shall we?
Step #1: Review EA's 'Positive Play Charter' & 'Rules of Conduct'
It is vital that you read a few of legal documents that describe the backdrop of EA's moderation system before you submit your appeal for becoming unbanned from Apex Legends. This should be done before you submit your appeal. Doing so will guarantee that you are aware of the cause for your exclusion from the community. And in the event that you broke one of EA's regulations, you should be aware that it may be difficult to restore access to your account before the time your ban is scheduled to expire.
Therefore, go to review EA's Positive Play Charter, where you will find a long list of behaviours related to Apex Legends and other games that are approved as well as those that are prohibited. Following that, you should go ahead and read EA's Rules of Conduct, where you will find a list of activities and actions that are not permitted.
You need to check your email inbox in addition to reading the materials that were linked above in this paragraph. EA will send a message to the affected player(s) informing them of the reason for the ban or suspension that was issued. You are eligible to move on to the next level if you think that you were banned for something that you did not commit and if you are able to provide evidence to support your claims.
Step #2: Contact EA Regarding Your Apex Legends Ban
Here are the procedures you need to take in order to try to get unbanned from Apex Legends if you believe that your ban was issued in error. So, proceed by reading the following.
You can access EA's "Contact Us" form with whatever web browser you like.
You need to look for the button that says "Log In" right now. Make sure you click on it.
Please ensure that you are logging in with the account that is banned from Apex Legends.
After you have successfully logged in, navigate to the "Case Information" tab and give it some careful consideration.
You have the ability to check information pertaining to your case, your ban history, and other pertinent details.
You will find the section labelled "Other Support Options" towards the very bottom of the page.
To add an item, select the "+" icon located on the right side of the screen.
Please provide your first name, last name, and email address in the fields provided.
After that, complete your appeal by supplying the requested information in great detail. You'll find some helpful advice in this section.
You can provide backing for your assertions by uploading a file that can be used as proof.
When you are through composing your message, the final step is to select the "Email Us" option from the menu.
That wraps it up! Now all that's left to do is wait for the support team at EA to get back to you. When that occurs, a response to your inquiry will be sent to you by email. On the other hand, you won't be able to utilize that email message to communicate with EA in any way. Instead, you will have to communicate with us using the 'Case Information' page that is accessible through your account.
Tips on Filling Out Your Apex Legends Ban Appeal
There are some tips to keep in mind when filling out EA's online form to ensure that your appeal is processed as quickly as possible. Check below to learn more.
Input Your Username: Your username could be related to your EA ID, PlayStation Network Online ID, Xbox Live gamertag, EA Mobile ID, and similar (based on the platform you use to play Apex Legends). Before submitting your appeal, double-check if you've entered your username correctly (without any typos).
Input Your Email Address: More precisely, you need to input the email address that's tied to your banned or suspended EA Account. EA's staff will need to match your email with your username, so those two should match (confirming your identity).
Be Very Precise in Your Description: Your efforts of contacting EA's support team need to be gounded in facts. That means you need to spend some time writing your message (in plain text, preferably, so you can copy it when needed). Don't make any personal requests. Be objective and precise instead. And most importantly, don't make false claims as that could allow EA to ban your account permanently.
Support Your Claims: If you have images or documentation to back up your claims, make sure to upload that material. That should greatly help in resolving your appeal.
Video