How to Get X-Ray Texture Pack in Minecraft Bedrock Edition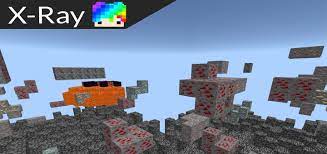 In Minecraft Bedrock Edition, X-ray texture packs are among the most helpful mods that can be installed. This game is played in a variety of various ways by the many different types of players who exist in the universe. Others are more casual players who just want to have fun without using their energy, while others are more competitive players who want to give themselves a challenge and play at the highest difficulty.
Those who simply want to play the game casually without putting too much effort into it will find this texture pack to be ideal for their needs. Even though it may be against the rules to use this mod on certain servers, players are welcome to do so in their own private worlds.
Read Also: How to Update Minecraft Bedrock on PC
How to Get X-Ray Texture Pack in Minecraft Bedrock Edition
Download the pack from the site
To begin, players will be responsible for locating the appropriate pack for their game. The community of people that mod Minecraft Bedrock Edition is so large that it's easy for gamers to become lost in the sea of websites that all use the same texture pack. However, some of them could contain advertisements, malware, or faulty files, making it rather challenging to discover one that actually works.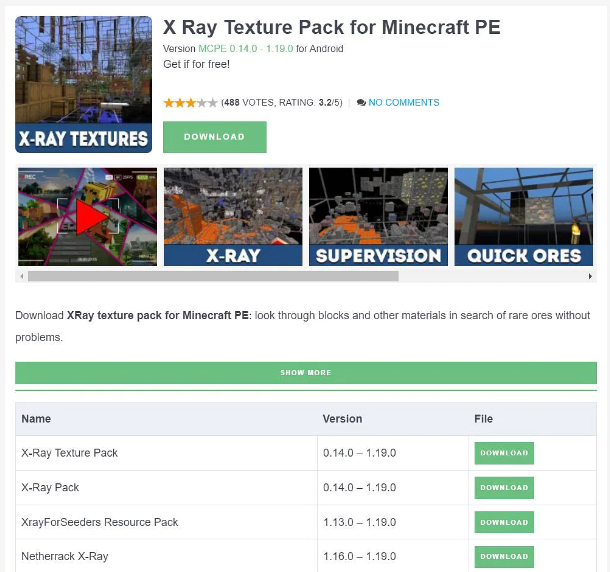 Players may easily access the X-ray texture pack by going to this website, where they will discover a number of download links for a variety of X-rays to choose from. They just need to go to this page, pick the first one that's labelled "X-ray texture pack," and then click the download button.
It will open a new page, on which gamers will need to be patient for ten seconds until the download link appears. Simply clicking on the download button once it is displayed will cause the '.mcpack' file to be downloaded.
 Installing and tweaking the mod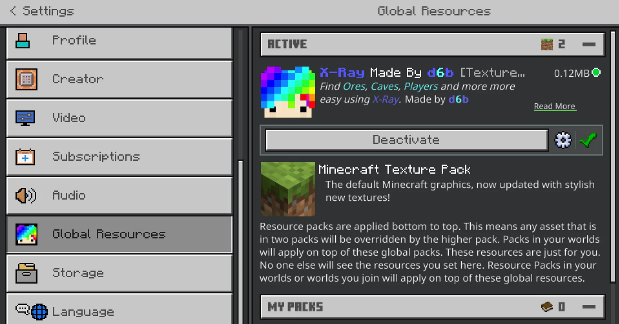 If the user already has the game installed on their computer, all they need to do to access the expansion pack is navigate to the folder where it was downloaded and open it. Because Minecraft will serve as the pack's icon, clicking on it will immediately launch the game.
The game will open as usual, and a notification will appear to indicate that the pack was imported without any problems. After that has been completed, gamers can navigate to the options menu and look for the option labelled "global resources."
They will be able to locate the new X-ray texture pack in this section of the menu labelled "inactive." To make adjustments to the X-ray settings, you need to turn it on and enter its settings.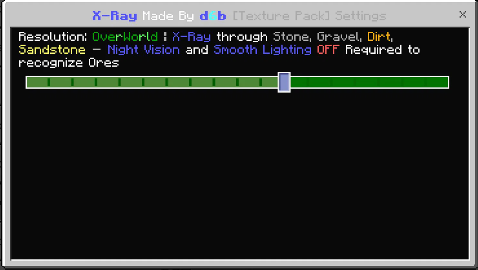 A slider can be found in this area for players. They can utilize it to choose which blocks should be visible and which should be hidden, based on what it is that they are seeking for. It includes not just Nether blocks but also obsidian and other types of ore blocks as well. If you want the mod to function normally, you need to make sure that the smooth lighting option in the video settings as well as any night vision effect are turned off.
How the world will look like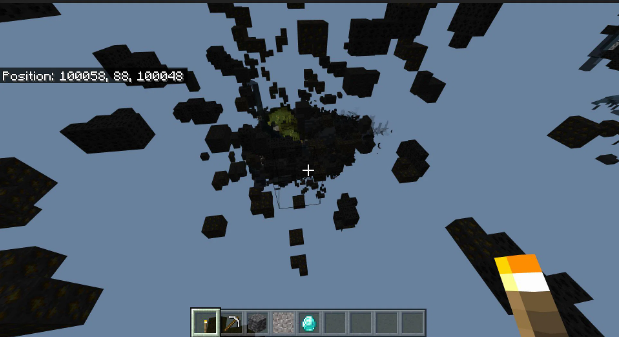 After the players have adjusted all of the settings, they need just head to a world to discover that certain blocks do not appear in the world. They will also be able to view what's underneath the surface of the ground.
The main drawback is that there won't be much light coming through the blocks because the light level is set to 0. However, players will be able to locate caverns and have a general idea of the location of the necessary ore blocks. Going underwater is the greatest method to see the blocks clearly because the fog at that depth somehow makes the blocks considerably brighter than they would be otherwise.
FAQs
How do you Xray in Minecraft without cheats?
Players can enter a composter by first digging a hole that is three blocks deep, placing it at the bottom of the hole, and then jumping inside it. After that, you should be able to obtain clear x-ray vision of the surrounding region by merely positioning the sand, gravel, or concrete powder block above them.
Does Minecraft bedrock have spectator mode?
Although Spectator Mode has been available as a form of hack for a very long time in the Java version of the game, its inclusion in the Bedrock Edition of the game is a relatively recent development. Learn how to use the Spectator Mode in Minecraft Bedrock Edition
Does Minecraft bedrock have shields?
The employment of shields allows one to protect themselves from a wide variety of damage, including that caused by melee assaults, projectiles, explosives, and so on. It is necessary to sneak in order to activate the shield.
How do you turn on spectator mode in bedrock?
After opening the World List, the player has the option to select the edit button and then scroll down until they reach the list of Experiments. They will find a toggle for "Spectator Mode" here, which they can turn on before creating a new world to watch the world being created.
What is the command to give XP in Minecraft bedrock?
The following is the correct syntax for executing commands in Minecraft: Bedrock Edition specifically: /xp "amount" "player" "experience" – Increases a player's overall number of experience points. /xp amount>L player> is the command. – No matter how much experience a player already has, additional levels of that experience will be added to their total.