How to Get XP Fast in Fortnite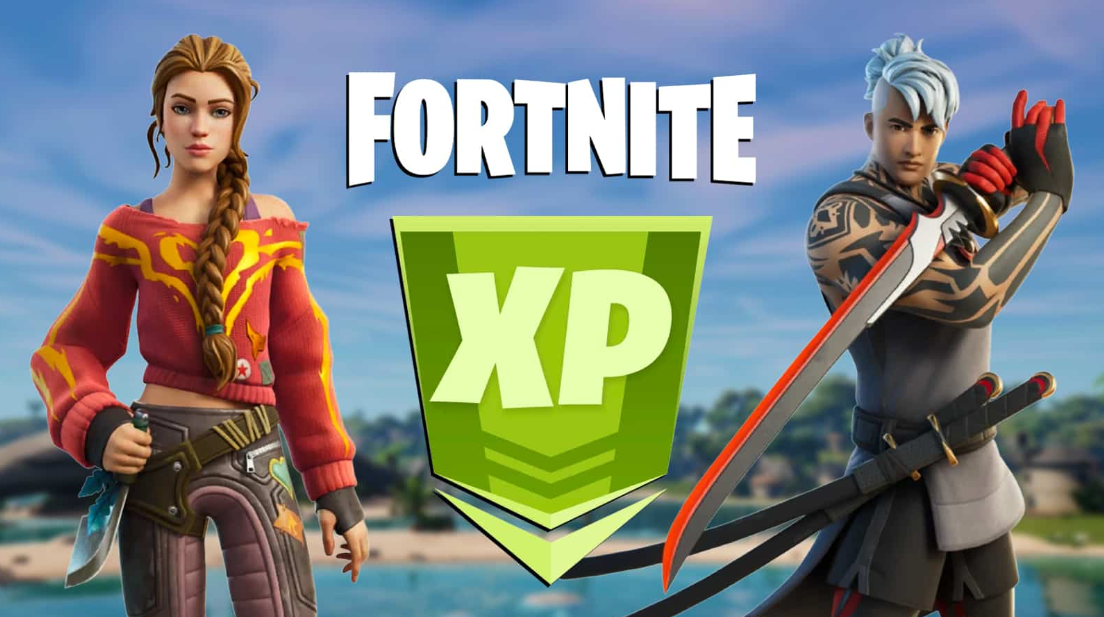 Fortnite Experience Points are required in order to progress through the levels and earn Battle Stars in the game. It is necessary to have Battle Stars in order to be able to unlock skins and other cosmetics that are a part of the currently available battle pass. Playing Fortnite Creative maps may not be as simple as it previously was in terms of easily getting XP in a short amount of time, but it is still an excellent and cost-free method of levelling up when combined with other XP farming tactics. This tutorial is going to walk you through the steps required to level up in Fortnite and earn XP. So let's get started:
Read Also: How to Turn On the Radio in Fortnite
How to Get XP Fast in Fortnite
The most recent patches have severely weakened the effectiveness of creative maps, which were once the most efficient and straightforward means of gaining XP toward the battle pass. When utilised in conjunction with the following fast-leveling strategies in Fortnite, Creative mode can still be an effective way to acquire experience points.
1. Engage in each of the game modes frequently.
In order to level up your battle pass and obtain XP in Fortnite as quickly as possible, you should focus on completing your daily, weekly, story, and milestone challenges while also striving to meet the daily XP cap in both the Save the World and Creative game modes.
If you reach the XP thresholds for Creative and Save the World every day, you will receive 10.5 battle pass levels daily as a reward. When added to the experience you get from completing daily and weekly challenges, this XP will allow you to swiftly reach level 200 without the need to purchase more levels.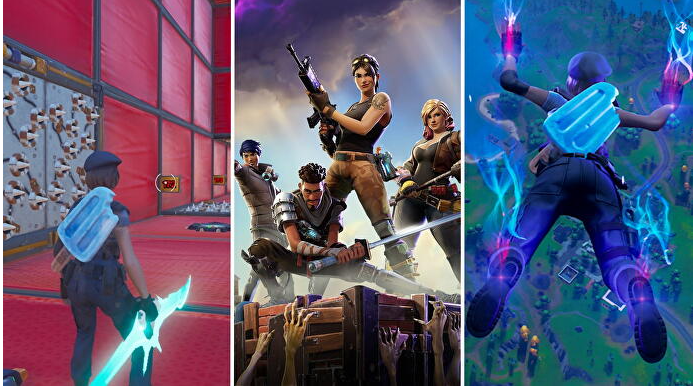 Because Save the World is a permanent purchase, you will only need to pay the one-time fee of £12.99 or $15.99 to have access to it and its 600,000 daily battle pass experience points. If you play Fortnite on a regular basis, you should consider purchasing this item rather than levelling up your battle pass.
2. Engage in conversation with everything.
Even though the experience points gained from activities such as opening chests, eliminating other players, collecting foraged objects, and surviving the Storm circle aren't particularly substantial on their own, they do pile up over the course of the game.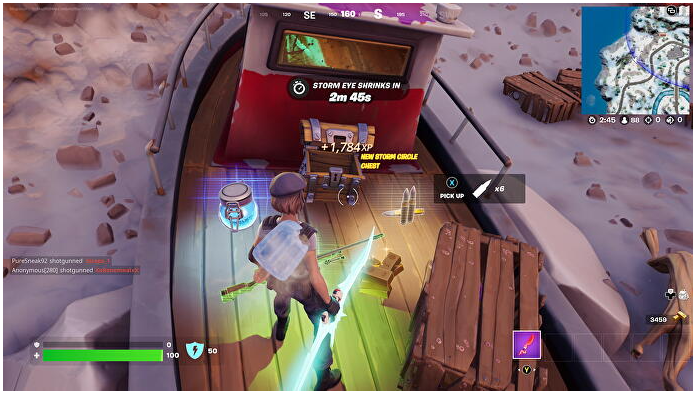 Make it a habit to crack open any chests, ammo boxes, or supply drops that you come across. You can earn the most XP out of each Battle Royale battle you play by doing things like talking to people, fishing, getting kills with different weapons, and playing with friends.
3. Use your V-Bucks to purchase new levels.
If you don't want to spend a lot of time grinding for experience points in Fortnite, you always have the option to buy up to 100 battle pass levels at the beginning of each new season. The cost of each level is 150 V-Bucks, but if it is your first time purchasing levels during a season, you should never buy anywhere from 12 to 24 levels at once.
If you buy between 12 and 24 battle pass levels the first time, you will wind up spending more V-Bucks for less levels than if you bought all 25 levels at once because there is a price reduction for the initial purchase of all 25 levels.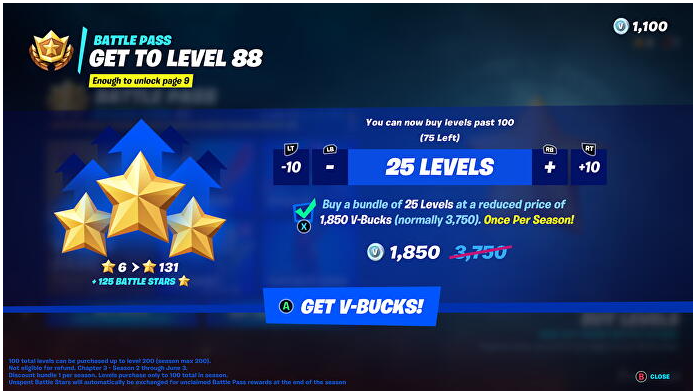 In order to advance through the Battle Pass levels, you will need to have V-Bucks. You can get them through the battle pass, by completing the challenges in Save the World, or by making a purchase from the V-Bucks tab that is located on the title screen.
V-Bucks can be exchanged for the following items:
1,000 V-Bucks – £6.49/$7.99
2,800 V-Bucks – £15.99/$19.99
5,000 V-Bucks – £25.99/$31.99
13,500 V-Bucks – £63.99/$79.99
4. Play during power levelling/double XP weekends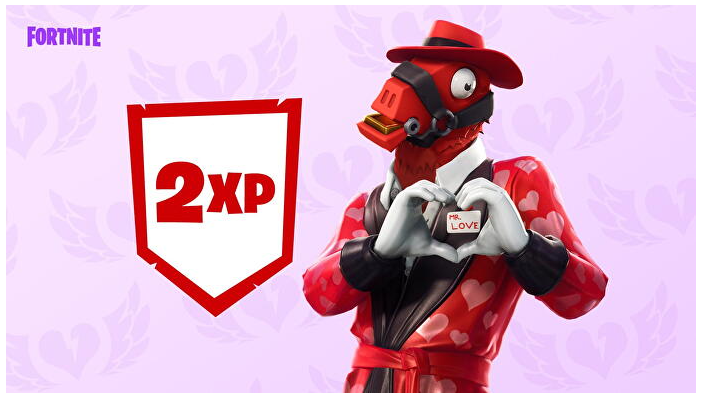 In Fortnite, power levelling and double experience point weekends do not occur as frequently as they formerly did. However, when an opportunity like this does arise, seizing it should be a top priority. During these exceptional weekends, the number of experience points you earn for completing routine activities such as opening chests, searching ammo boxes, and surviving a Storm circle is increased. This effect is quite similar to that of being Supercharged.
Although you shouldn't rely on power levelling and double XP weekends to level up quickly in Fortnite, taking advantage of them when they are available is an efficient method to do it.