How to Turn On the Radio in Fortnite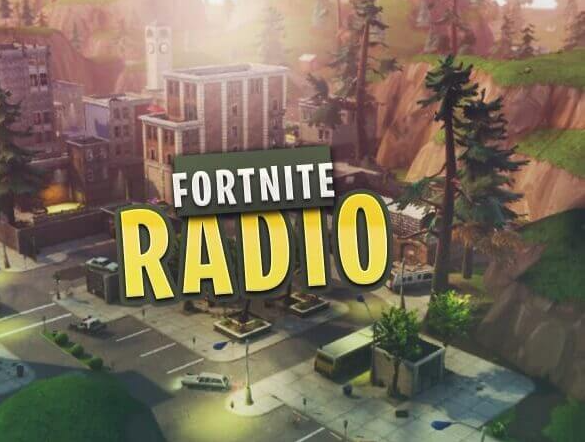 The Joy Ride update to Fortnite gave players access to radio stations and the ability to listen to music while driving around the area. This feature was introduced in conjunction with the addition of cars to the game's map. This feature was initially released with four radio stations for players to enjoy, each of which featured a range of popular music from the most prominent musicians at the time. During a match, players have the ability to switch the station to discover the music that complements them the most, and after the match is over, they can stream any of these songs on the platform of their choosing. The following is a guide that will show you how to switch on the radio in Fortnite:
Read Also: How to Destroy Chrome Structures in Fortnite
How to Turn On the Radio in Fortnite
First things first, you are going to want to make sure that you are travelling in some kind of vehicle, whether it be a car, a boat, or even a helicopter. This is going to be really important. If you use any of these cars in Fortnite, you will have the ability to tune into the radio.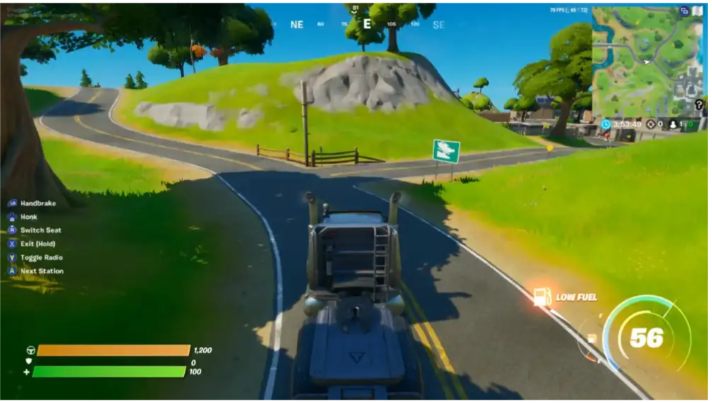 Because they are distributed around the entire island where the Battle Royale is taking place, finding one of these should not be too difficult for you. Keep in mind that some of them may come equipped with wheel clamps already attached to them. Because these cannot be driven, the only instrument that can be used to harvest them for the metal that is contained within them is your pick axe.
Once you've found a vehicle, you need to get inside of it as soon as possible. You can turn the radio on and off in Fortnite by pressing the up button on the directional pad on the Xbox One, PlayStation 4, and Nintendo Switch consoles. If you ever change your mind and decide you want to turn it off, all you have to do is press the up button on the directional pad once again.
Altering the radio station may be accomplished by:
On the Xbox One by pressing A
On the PlayStation 4 by pressing X
On the Switch by pressing B
Every Fortnite Radio Station and Song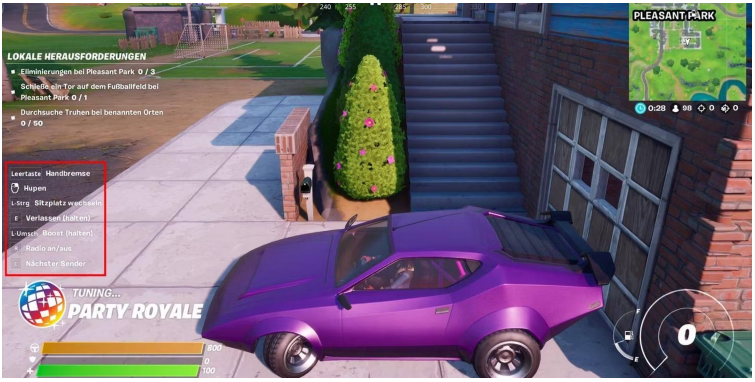 It is now possible for players of Fortnite to listen to music from some of their preferred artists while they compete in a match. There are certain artists that are predictable selections, such as Travis Scott or Marshmello, both of which have previously collaborated with Epic Games. However, there are also some artists that come as a surprise, such as Ariana Grande and Lady Gaga. In addition, the Radio Yonder playlist was created through a partnership between Monstercat, a well-known electronic dance music composer, and Fortnite. The song playlists for each station can be seen below.
Beat Box:
Hasta Que Dios Diga by Anuel AA & Bad Bunny
Rolex by Ayo & Teo
Yo Perreo Sola by Bad Bunny
I Like It by Cardi B, Bad Bunny, & J Balvin
Fake Love by Drake
God's Plan by Drake
Toosie Slide by Drake
Amarillo by J Balvin
Lucid Dreams by Juice WRLD
Drip Too Hard by Lil Baby & Gunna
Yes Indeed by Lil Baby & Drake
Flex by Polo G & Juice WRLD
Sunflower by Post Malone & Swae Lee
High Fashion by Roddy Ricch & Mustard
Goosebumps by Travis Scott & Kendrick Lamar
Sicko Mode by Travis Scott
A Lot by 21 Savage
Bank Account by 21 Savage
Power Play:
Stuck with U by Ariana Grande & Justin Bieber
Boy With Luv by BTS & Halsey
Don't Start Now by Dua Lipa
New Rules by Dua Lipa
Shape Of You by Ed Sheeran
I Don't Care by Ed Sheeran & Justin Bieber
Sour Candy by Lady Gaga & BLACKPINK
Rain On Me by Lady Gaga & Ariana Grande
Here With Me by Marshmello & CHVRCHES
Friends by Marshmello & Anne-Marie
Be Kind by Marshemello & Halsey
Hey Look Ma, I Made It by Panic! At The Disco
High Hopes by Panic! At The Disco
Gangnam Style by Psy
Blinding Lights by The Weeknd
In Your Eyes by The Weeknd
Heartless by The Weeknd
Dance Monkey by Tones and I
Never Seen The Rain by Tones and I
Radio Yonder:
Silhouette by Bad Computer & Skyelle
Blue To Blue by CloudNone
Shiawase by Dion Timmer
Internet Boy by Dion Timmer & Micah Martin
Sight Of Your Soul by Dirtyphonics & Sullivan King
We Won't Be Alone by Feint & Laura Brehm
Color by Grant & Juneau
The One by Habstrakt
Ocean Eyes by Jay Cosmic & DESERT STAR
Gold by Koven
Worth The Lie by MUZZ, Koven, & Feint
In The Night by MUZZ & Sullivan King
Shimmer by Notaker
Go Berzerk by Pegboard Nerds & Quiet Disorder
Dreaming Of You by Slushii
Luv U Need U by Slushii
My Dear by Summer Was Fun
Pick Up The Phone by Summer Was Fun
Cobra by Tails & Juelz
For Me by Throttle
The last station, known as Party Royale, features a backdrop track consisting of instrumental music with a Fortnite theme.