How to Give Gifts in Apex Legends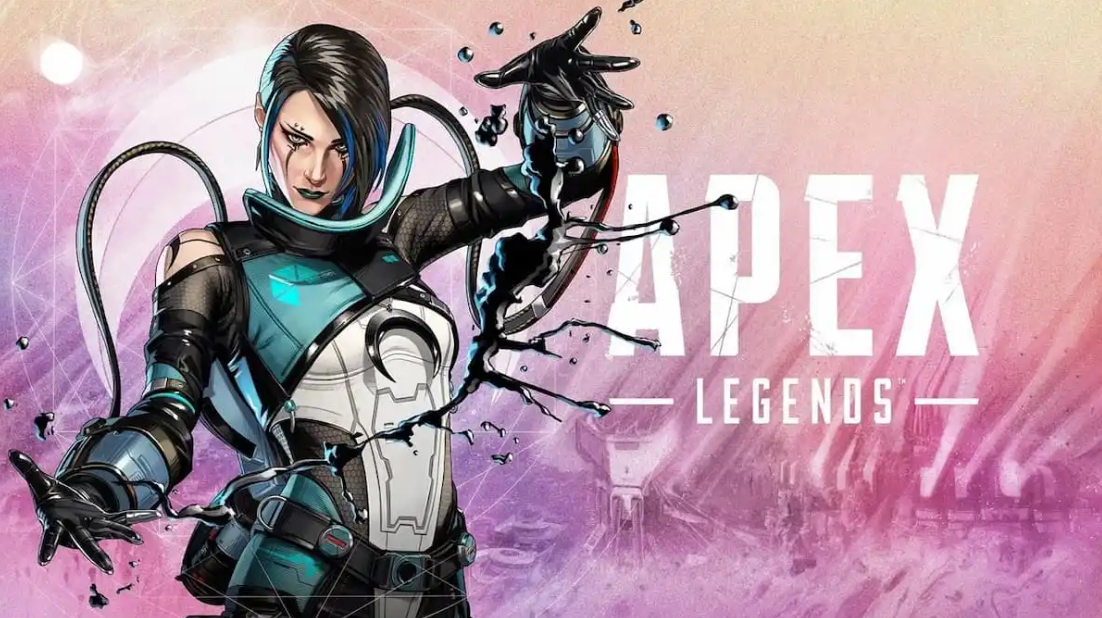 The gifting feature was just added in Apex Legends Season 15, and there is no better way to congratulate mutuals and friends on making it to a new season than by giving them gifts. Gifts can be purchased with Apex Coins, which can be earned by playing the game. Using this feature, you will be able to give your friends items from the store as gifts. Some examples of these gifts include skins and weapon charms. As a second option, you could present one of your friends with a single item or a collection of items as a present. You will acquire the knowledge necessary to learn how to present other players in Apex Legends with gifts as you continue reading this article. So let's get started:
Read Also: How to Accept Friend Request in Apex Legends Mobile
How to Give Gifts in Apex Legends
In Apex Legends, Respawn has made it simple to give away items by ensuring that you can quickly navigate from the Lobby to the Store in order to do so. However, in order to be able to give things to your friends, you will need to fulfill a few prerequisites first. These prerequisites consist of the following:
Activating your account's two-factor authentication
A profile that is level 10 or higher.
At the very least, having known the person to whom you would like to give the item for two weeks as a friend.
Maintaining a healthy standing for your account
Having delivered no more than five presents in the previous twenty-four hours
Having sufficient Apex Coins to send the gift to the recipient
Anyone who is eligible to do so can go into the shop, locate the item that they would like to give as a present, and then click the newly added "Gift" button. Following this step, you will be prompted to enter the ID of your friend. Confirm the total number of Apex Coins, then click the "Gift" button to complete the process.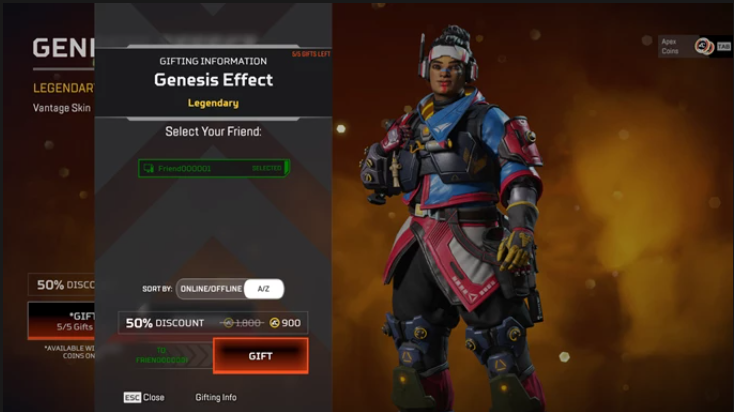 You are able to give items to any of your friends, regardless of the platform they use to play Apex Legends, because the ability to gift is not platform-specific. You can also receive gifts in Apex Legends if you add the person as a friend in-game, you remain friends with them for two weeks, and your account is in good standing. You will be notified as soon as any gifts you receive are added to your stockpile, and this action will be carried out automatically.
FAQs
Is gifting broken in Apex?
Players of Apex Legends are complaining that the game's gifting system is broken and that it causes them to lose money, despite the fact that they requested the feature. The community of Apex Legends is dissatisfied with the gifting system that was introduced in Season 15, claiming that the feature is broken and steals money from players.
Will Apex give free Heirloom?
If you buy 24 packs, you will definitely get 24 different cosmetics, which will allow you to finish off your collection and earn you 150 Heirloom Shards in the process. The fact that two Collection Apex Packs are being distributed without charge, on the other hand, brings the total cost of acquiring an heirloom down slightly.
Does Apex give free coins?
Signing up for an account on Idle-Empire, completing a few paid surveys, watching videos, or completing offers will earn you points that can be quickly redeemed for a gift code that will be sent to the email address you provided. This will allow you to receive your free Apex Coins code.
Can Apex mobile play with PC?
There is no such thing as cross-progression or cross-platform play for Apex Legends on any of the different consoles. If you play on more than one platform, you won't be able to take your personal achievements, progress, or anything else to other systems to use them there.
Can you return skins in Apex?
In order to be eligible for a refund or exchange, all APEX products that are being returned must be accompanied by a return authorization slip. After we have received the items, we conduct a careful check to ensure there are no defects. It is only upon receipt of the item(s) that a determination is made as to whether or not they are eligible for a refund.
Why did I lose all my apex coins?
Apex Coins Have Gone Missing
After you have finished playing the game completely, start it back up again. Try starting your game from within the EA app if you're playing on Steam. Powercycle your system. Check both the status of the Apex Legends server and the status of the platform you play on (PC or console).